Leveson 2: Peers defeat government by backing resurrection of inquiry into press behaviour
Outcome puts Lords on course for a constitutional clash with Commons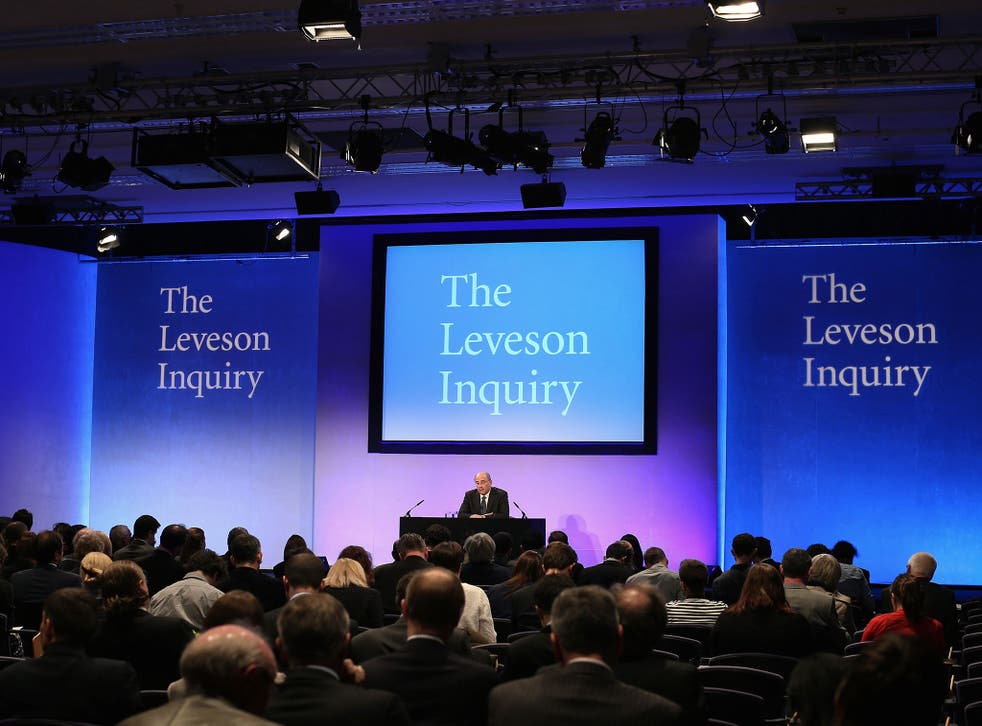 The government has been defeated in the House of Lords as peers backed a new Leveson inquiry into the behaviour of the press by 252 votes to 213.
The outcome puts the unelected chamber on course for a constitutional clash with the Commons, which had previously rejected a demand for a further investigation into the relationship between the media and police.
The amendment would force the government to establish a new inquiry into allegations of data protection breaches by national news publishers.
The government has said it will seek to overturn the decision, paving the way for a legislative tussle between the two houses, known as parliamentary ping-pong.
Government announces it will not be pursuing a Leveson 2 inquiry
The Commons had voted down an attempt by ex-Labour leader Ed Miliband to amend the Data Protection Bill requiring an inquiry into press standards.
But the proposal was revived in a similar amendment to the same Bill in the House of Lords by Baroness Hollins, whose family was the victim of press intrusion.
The independent crossbencher argued an investigation into press ethics "continues to grow".
She said "adjustments" had been made to the amendment to meet previous concerns raised and bolster support, including excluding the local and regional press from the remit of the probe.
Arguing the case for a second inquiry, Lady Hollins told the Lords: "It's an inquiry into criminality, corruption and abuse. In any other industry, the press would be demanding an inquiry and yet their opposition is uniform."
Lady Hollins added: "The promises to the victims of press abuse still hold. This Government is breaking those promises.
"What is the role of this House if not to ensure that the Government acts with honour and integrity and is held to its word."
UK news in pictures

Show all 50
Speaking outside the chamber, the culture secretary, Matt Hancock, who watched the debate, said: "I'm disappointed that the House of Lords have again voted against press freedoms.
"In the Commons, we proposed forward looking action to ensure a free, fair and responsible press. The Lords' amendment is unnecessary and we will seek to overturn it."
Theresa May had urged peers to reject the attempt to resurrect the Leveson inquiry.
A spokesman for the prime minister said Downing Street was "disappointed" at a number of recent bids in the House of Lords to thwart government policy, both on Leveson and Brexit.
Join our new commenting forum
Join thought-provoking conversations, follow other Independent readers and see their replies