Lib Dems fall out with Coalition partners over 'vindictive attack' on trade unions
Francis Maude and Eric Pickles among Tory ministers trying to end subscriptions being paid automatically from Whitehall staff salaries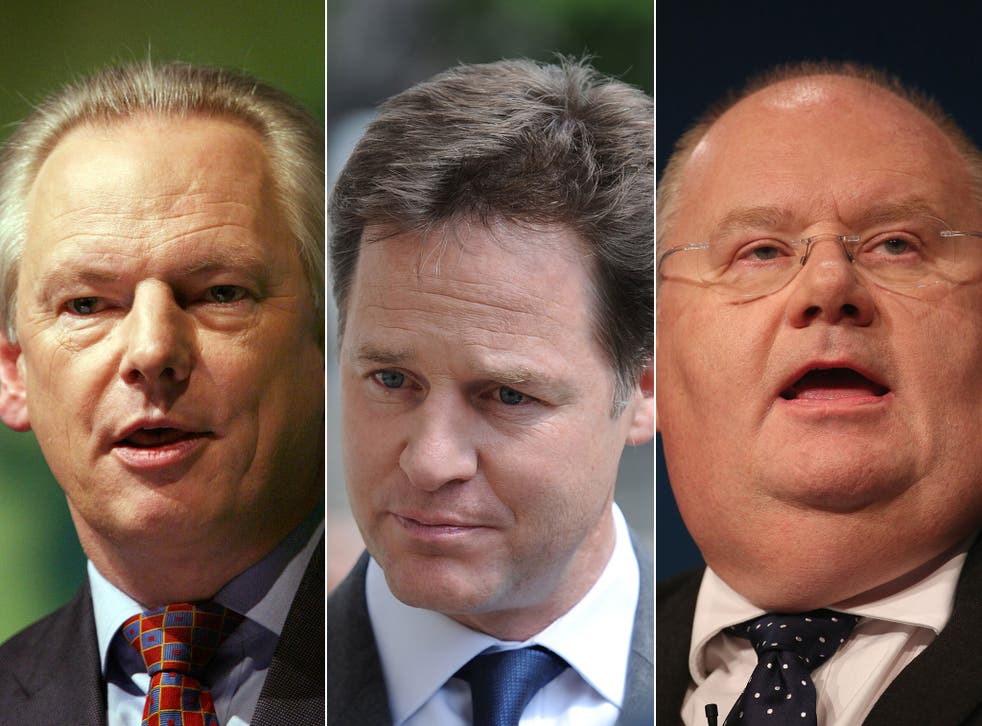 A fresh Coalition row erupted last night when the Liberal Democrats accused Conservative ministers of "pandering to the right" by "vindictively attack trade unions".
In what will be seen as an attempt to further differentiate from the Tories, Lib Dem sources revealed that Francis Maude, Eric Pickles and other Tory ministers are trying to end the process of "check off" where trade union subscriptions are paid automatically from Whitehall staff salaries.
Sources said that Lib Dem ministers across government were refusing to take part in the plan to end check-off and that Mr Clegg had blocked Mr Maude, a Cabinet Office minister, from the move inside his department.
Ending the process of check-off has not been agreed across government, and the Lib Dems said it would be against Coalition plans.
Mr Pickles, the Communities Secretary, has already tried to end check-off in his department but lost a court case that insiders said cost the government more money than the moves would ever save.
A senior Liberal Democrat source said: "The Liberal Democrats have always believed that trade unions play a vital role in representing their members at work – in both the public and private sectors.
"Some Tories want to attack the very principle of trade unions and that is not something the Liberal Democrats will ever sign up to. This is petty party political point scoring of the lowest kind from the Tories.
"Their plans won't save any money at all – in fact they might cost the government money in legal fees. This is classic pandering to Conservative Party's anti-union right.
"Nick Clegg has ensured that no Liberal Democrat led department will take part in this and Liberal Democrat ministers in other departments will fight against these unnecessary proposals."
Join our new commenting forum
Join thought-provoking conversations, follow other Independent readers and see their replies