Lib Dems may be set to relax trademark anti-nuclear stance
Opposition to building a new generation of nuclear power stations has been one of the Liberal Democrats' most distinctive policy positions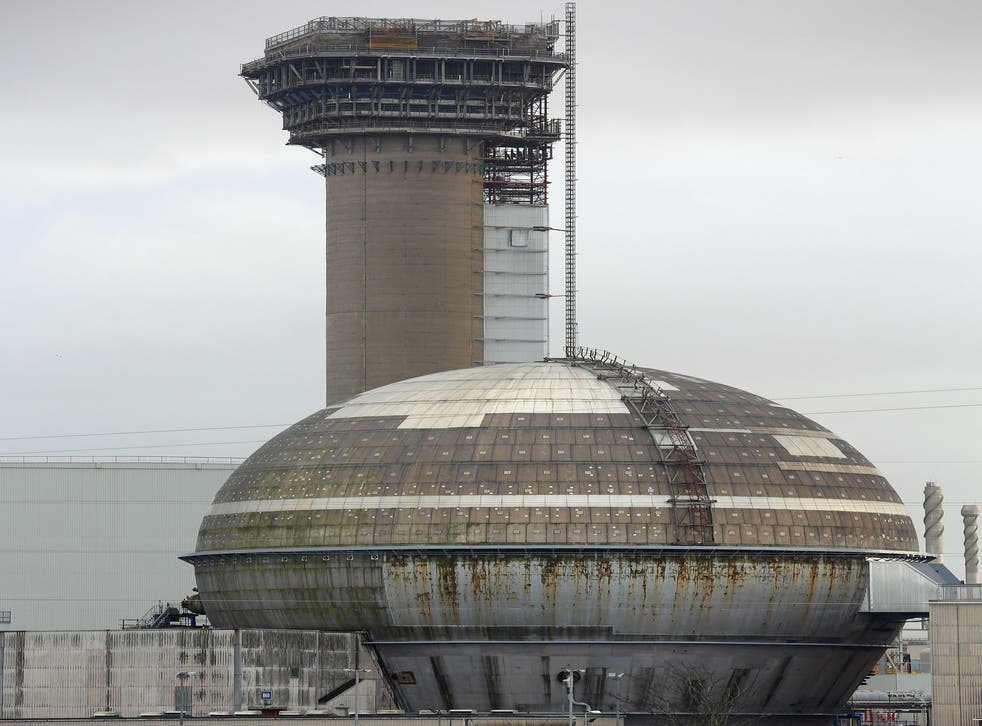 Liberal Democrats could ditch their long-standing antipathy to nuclear energy next month in a conference debate that will cause deep divisions within the party.
Opposition to building a new generation of nuclear power stations has been one of the Liberal Democrats' most distinctive policy positions although they have watered it down in the Coalition Government.
At their conference in Glasgow, delegates will be asked whether they want to adopt a new policy of accepting that nuclear energy has its place in electricity generation.
The move is understood to have the backing of Nick Clegg, the party leader, and Ed Davey, the Energy and Climate Change Secretary, although they are unlikely to speak directly on the issue.
The vote at the party's Glasgow conference will be seen by some Clegg allies as a test of its ability to face up to the tough decisions facing a governing party.
The Liberal Democrats pledged opposition in their last election manifesto to new nuclear power stations because of concerns over their expense and safety and the Coalition agreement allowed them to abstain in votes on the issue.
However, Chris Huhne, the former Liberal Democrat Energy and Climate Change Secretary, announced moves to build eight new power stations – as long as the state did not have to subside them. Mr Davey, who replaced him, has adopted the same position.
In next month's vote, delegates will be asked to choose between opposing the construction of new nuclear plants or accepting they could play a "limited role" in electricity supply providing worries about safety, cost and the disposal of radioactive waste could be addressed. The conference has the final say in setting party policy.
Passions aroused within Liberal Democrat ranks by the subject were highlighted when 22 MPs – well over one-third of the parliamentary party – signed a Commons motion warning that the Fukushima disaster in Japan underlined "the extreme dangers inherent in nuclear power".
A Lib Dem spokesman told The Independent: "Nuclear power has always been a hotly-debated issue within the party.
"Unlike Labour and the Conservatives, our policy-making is democratic and it is right the arguments for and against new nuclear are thrashed out on the conference floor."
The conference will also be asked to endorse a strategy to "set the UK on the path to a carbon-neutral future", including plans to reduce council tax for families who make their homes more energy-efficient and to support ambitious EU carbon emissions targets.
Senior Liberal Democrats believe its stance will be a key point of difference with their Conservative coalition partners at the next general election. Mr Clegg last week accused the Tories of abandoning their pre-election pro-Green language after 2010.
The party, which publishes its conference agenda on Monday, will attempt to use next month's gathering as the effective launch of its 2015 election campaign. But it comes as the Liberal Democrats continue to languish in the polls, often finding themselves relegated to fourth place behind the UK Independence Party.
As revealed by the Independent last month, party chiefs are braced for a backlash from members to a proposal to stick to the Coalition's controversial decision to raise university tuition fees to a maximum of £9,000 a year. They are opposing calls by some activists for fees to be cut to a maximum £6,000 a year or replaced by a graduate tax.
Another flash-point will come over calls for the party to commit itself to bringing back the 50p rate of income tax on earnings over £150,000 a year. Mr Clegg wants to retain the current 45p rate.
The Glasgow conference will be asked to choose between keeping 45p or returning to 50p if an independent review found this would raise more revenue than it would cost.
Other tensions are expected over the issue of whether to support the like-for-like replacement of the Trident nuclear weapons system.
Join our new commenting forum
Join thought-provoking conversations, follow other Independent readers and see their replies