Jeremy Corbyn shadow Cabinet as it happened: Labour leader rejects claims no 'top jobs' have gone to women
Corbyn also criticised for appointing divisive figure of John McDonnell as shadow chancellor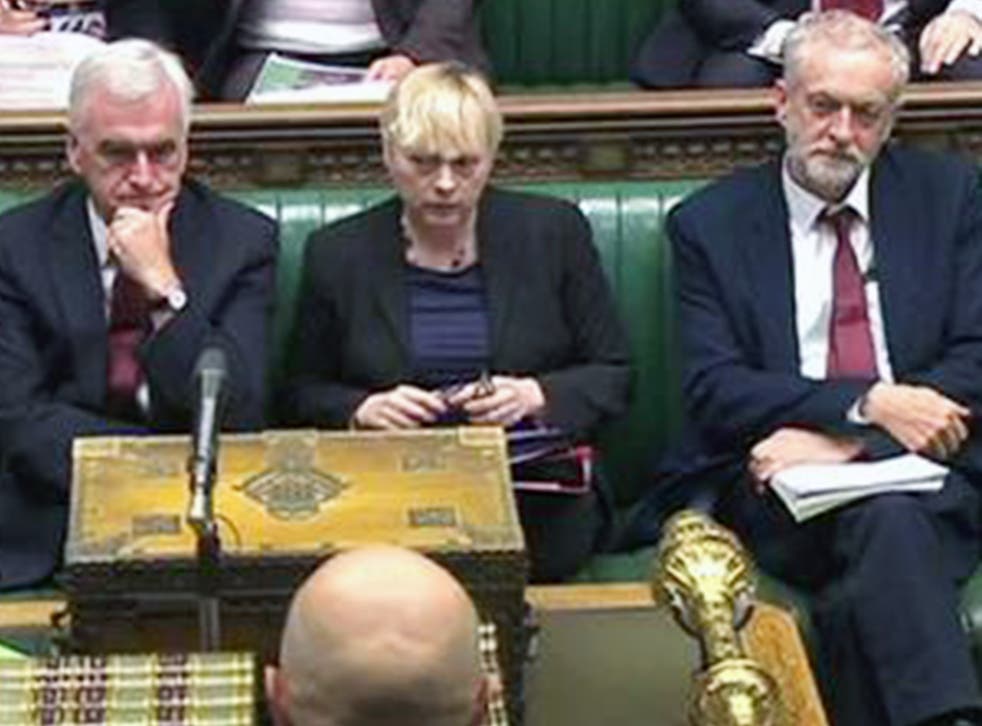 Here are the latest updates:
● Jeremy Corbyn rejects claims of sexism
● Labour leader critcised after senior roles all go to men
● First ever Mental Health minister appointed
● Andy Burnham appointed shadow home secretary
● Vegan made Environment Secretary - who will deal with farmers
● Hard-left John McDonnell named shadow Chancellor
● Jeremy Corbyn faces David Cameron for first time at PMQs on Wednesday
● Explainer: What exactly is Corbynomics?
Please wait a moment for the liveblog to load
Jeremy Corbyn has put the finishing touches to his first shadow cabinet, appointing a frontbench team with more women than men for the first time in history.
However, it was anything but smooth, with accusations of sexism thrown at him after he decided against appointing a woman to shadow the four great offices of state and reports of chaotic late-night discussions and rows in the House of Commons on Sunday night as the new leader tried to convince Labour MPs to join his team.
Among the most contentious decisions was his choice for shadow chancellor, opting for his close ally and fellow radical MP John McDonnell, rewarding him for the role he played as his campaign manager during the the leadership election.
The decision did not go down very well with some in the party, with Labour's Ilford South MP Mike Gapes describing the decision as "a shame".
Mr Corbyn failed to convince 12 former shadow cabinet ministers to carry on, including leadership rivals Liz Kendall and Yvette Cooper, while Chuka Umunna quit the frontbench after Corbyn failed to give sufficient reassurances that Labour would campaign to stay in the EU.
Chris Bryant turned down the job of shadow defence secretary, saying his views on Nato, nuclear disarmament and foreign intervention were not compatible with the leader, but did accept the role of shadow leader of the House of Commons.
Dan Jarvis, who declined to run for the leadership, said he had received "vitriolic messages" after saying he doubted he would be called on to serve on Mr Corbyn's frontbench.
But announcing his new team, Mr Corbyn struck a defiant tone, insisting he had appointed a "unifying, dynamic, inclusive" shadow cabinet.
Join our new commenting forum
Join thought-provoking conversations, follow other Independent readers and see their replies