Local elction results 2014: 'Ed Miliband is damaged goods,' says shadow minister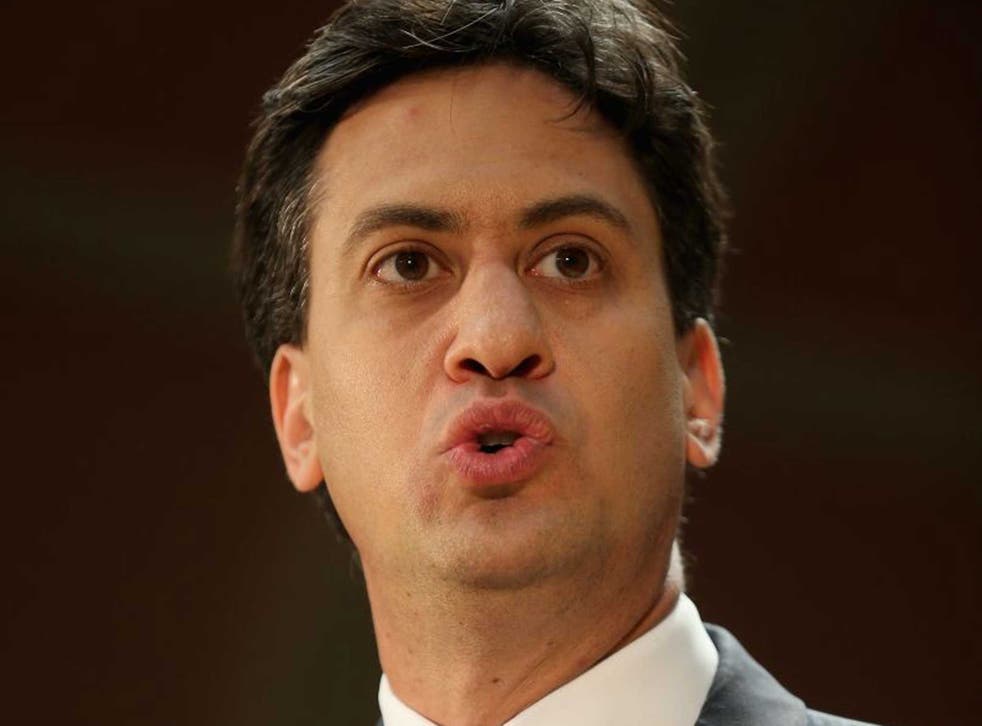 Ed Miliband will attempt to override concerns about his leadership among the Shadow Cabinet with a speech this week promising to restore trust in politics among voters who deserted Labour for Ukip.
Returning to the scene of Labour's bruising local election defeat in Thurrock, where the party lost control of the council after a surge for Nigel Farage's party, Mr Miliband will acknowledge the "deep sense of discontent" among voters over the way the country is run.
But in a fresh blow to the Labour leader, a shadow minister told The Independent on Sunday that Mr Miliband had to step down, claiming he was "damaged goods" and "not a prime minister". The anonymous comment was the latest in a series from MPs and insiders who are concerned that Mr Miliband cannot deliver an outright victory for Labour next year.
The Labour leader will return to the campaign trail after a difficult week in which shadow cabinet ministers expressed concerns over the way the local and European election campaigns had been conducted, with senior figures left sidelined. Despite council gains of 300 seats, this fell short of the 500 that many believed would show Labour to be a government-in-waiting.
But there was some good news for Mr Miliband, with a poll of marginal seats showing Labour has a 12-point lead over the Conservatives, far larger than the national voting intention – although half of the constituencies are held by opposition MPs. The poll by Lord Ashcroft, a former Tory vice-chairman, of 26 seats puts Labour on 41 per cent, the Tories on 29 per cent, Ukip on 18 and the Lib Dems on 8 per cent.
The IoS understands, however, that the internal fighting in Labour circles goes further than disputes over the running of last week's elections. Senior party figures are at odds over Labour's involvement in the campaign to keep Scotland part of the United Kingdom, with some accusing Douglas Alexander, an influential figure in the Scottish party as well as Mr Miliband's election chief, of failing to "roll up his sleeves and get stuck in" in the fight against independence.
The shadow Home Secretary, Yvette Cooper, and the shadow Chancellor, Ed Balls, were said to be urging Mr Miliband to put forward a sharper message on immigration, and some MPs have questioned why Mr Miliband did not take on Mr Farage directly in a leaders debate.
After the embarrassment last week over Mr Miliband's gobbling of a bacon sandwich, his forgetting the name of the leader of Swindon's Labour group and his struggle to know how much his family spent on food, party figures said that Mr Miliband "needs an Anji" – referring to Tony Blair's gatekeeper Anji Hunter, who would always tell Mr Blair the price of milk and the names of local councillors he went into an interview.
The minister was blunter, saying: "Miliband has got to go. He's damaged goods, he's not a prime minister. It's not just that he's odd-looking and is a bit weird; it's that this impression is now embedded. It's not just him; his backroom team are diabolically bad. If the party doesn't wake up and smell the coffee, we will be staring at defeat when there are all the ingredients for us to win."
In an attempt to rise above the speculation, the Labour leader will say in his speech on Tuesday: "The local elections show Labour can win because it is our party which is winning where it matters in dozens of our target seats for the next election. "
Join our new commenting forum
Join thought-provoking conversations, follow other Independent readers and see their replies