Long arm of law: Prescott wants to join the police
Former Deputy Prime Minister to stand for police commissioner in Humberside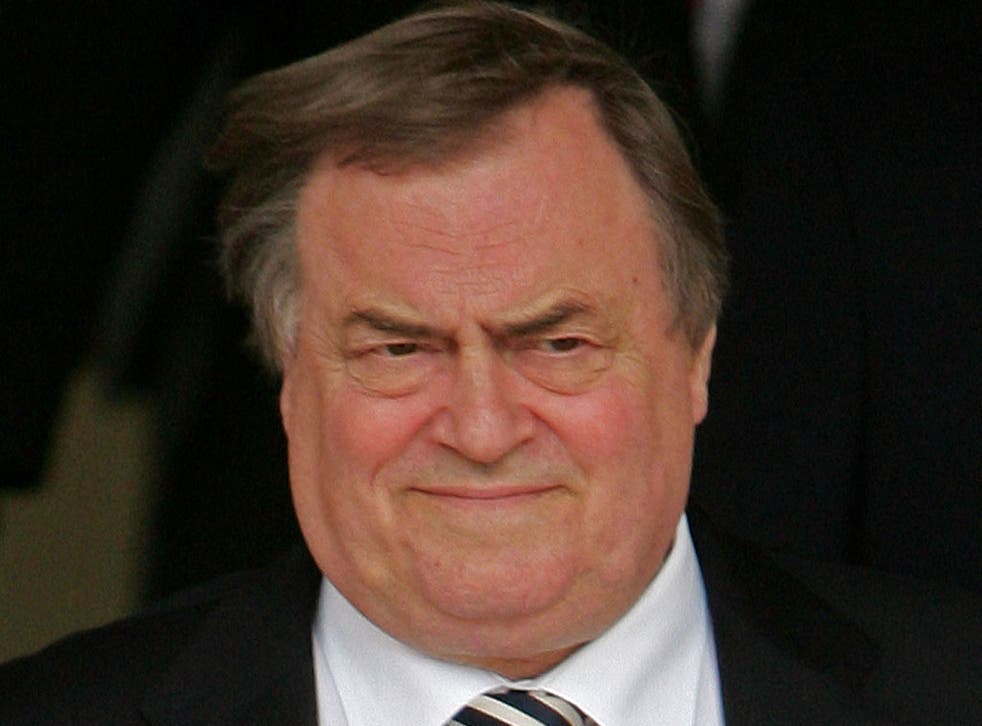 The former Deputy Prime Minister, Lord Prescott, wants to become one of Britain's first elected police and crime commissioners.
Fresh from his victory against the Metropolitan Police – he took the force to court for failing to warn him his phone had been hacked by the News of the World – Lord Prescott announced he wanted to take on the new supervisory role for Humberside Police – which includes his old constituency of Hull.
Directly elected police and crime commissioners (PCCs) are being been brought in to replace police authorities in England and Wales. They will have the power to hire and fire chief constables, and set their force's budget and "strategic direction". They will be paid up to £100,000 a year. Lord Prescott, 73, will compete to be the Labour candidate for the post. Elections are due to be held in November. On Thursday, Falklands veteran Simon Weston confirmed he will stand against the former Wales First Minister and ex-Labour minister for Rural Affairs, Alun Michael, for the job of Police and Crime Commissioner for South Wales.
Mr Weston, 50, a former Welsh Guardsman, was badly burned when the RFA Sir Galahad was destroyed in 1982 during the Falklands conflict. He urged others to follow his example.
He said: "Why should the politicians corner the market? Why should they have any greater insight to life? There are so many talented people out there who haven't had a chance to do their bit yet. I'm going to stand as an independent candidate because I believe I can make a contribution and bring something different."
Others who have expressed an interest include the Iraq war veteran, Colonel Tim Collins, who is considering standing in Kent. The posts are also likely to attract MPs – some of whom face difficult reselection battles after boundary changes reduce the number of MPs in the Commons by around 50.
Lord Prescott will face competition for the job in Humberside from former Hull city council leader Colin Inglis and recently retired Humberside Police senior officer Keith Hunter. But he said his experience of politics as well as more recent battles in taking on Scotland Yard showed he could be trusted to represent the interests of the public.
But Lord Prescott's past experience of taking the law into his own hands is also likely to be raised in the campaign. In 2001 he famously punched a protester who threw an egg at him.
Register for free to continue reading
Registration is a free and easy way to support our truly independent journalism
By registering, you will also enjoy limited access to Premium articles, exclusive newsletters, commenting, and virtual events with our leading journalists
Already have an account? sign in
Register for free to continue reading
Registration is a free and easy way to support our truly independent journalism
By registering, you will also enjoy limited access to Premium articles, exclusive newsletters, commenting, and virtual events with our leading journalists
Already have an account? sign in
Join our new commenting forum
Join thought-provoking conversations, follow other Independent readers and see their replies