Lord Coe sparks confusion and anger over Olympics sponsorship row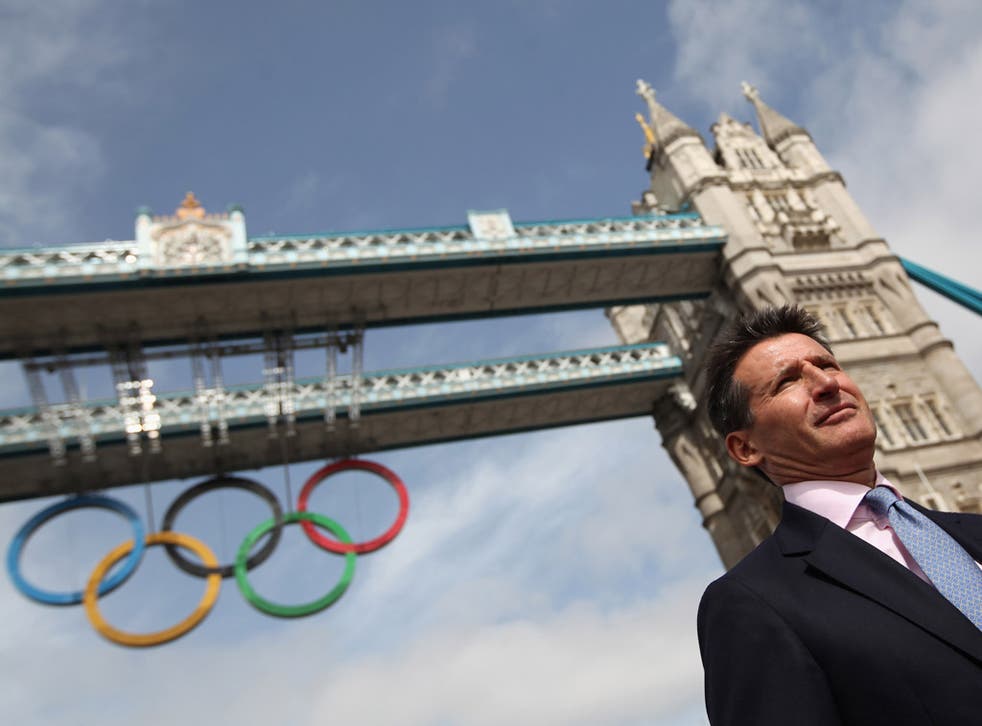 Spectators who try and enter Olympic venues wearing some types of branded clothing could be turned away, the head of the London Games said today.
Lord Coe said ticket holders would not be able to gain entry wearing a Pepsi T-shirt because Coca Cola was one of the main Olympic sponsors.
However he spread confusion by suggesting visitors would "probably" get in wearing Nike trainers even though Adidas is another key Olympic sponsor.
"We have to protect the rights of the sponsor because in large part they pay for the Games," he told the Today Programme.
"You probably wouldn't be able to [walk in] with a Pepsi T-shirt because Coca-Cola are our sponsors and they've put millions of pounds into this project but also millions of pounds into grassroots sport. It is important to protect those sponsors."
Asked if people could enter venues wearing Nike trainers, Coe replied, "I think you probably could … You probably would be able to walk through with Nike trainers."
However hours later, adding to the confusion, Locog, which Lord Coe runs, appeared to contradict its chairman and suggested there would be no controls over what spectators wore to the Games.
Locog said "as an individual you are free to wear clothing of your choice … of course. Including trainers".
They confirmed this would also include a T-shirt emblazoned with a non-sponsors logo.
A locog spokesperson said Coe could have got muddled because of differing rules for spectators and those working and volunteering at venues. "There's a lot going on at the moment," they said.
However, Locog's advice for people with Games tickets states that there are restrictions of "any objects or clothing bearing political statements or overt commercial identification intended for 'ambush marketing".
In recent weeks Locog has been criticised for strictly enforcing sponsorship advertising rules with a team of hundreds of inspectors around the country on the look out for infringements – which could result in hefty fines.
A butcher near the Olympic sailing venue was was asked to remove a sign displaying a ring of sausages and saying, 'fantastic 2012', and a cafe on the torch relay route was asked to stop advertising a "flaming torch breakfast baguette".
But in the interview Lord Coe hit out at the negativity surrounding the build-up to the Olympic Games.
He said people were "overwhelmingly very positive" about the event, despite concerns over security, transport and strict sponsorship rules.
"There are things we have done really well," he insisted, highlighting praise he had received from athletes and the international media about the facilities built for the Games.
Lord Coe also insisted the "Zil lanes" open only to Olympics traffic are vital for the smooth running of the Games.
He added: "The famous Zil lane, as you call it, is actually something that takes people to work. There are 140 IOC (International Olympic Committee) members, let's just put this into perspective, they will be using that lane, people going to work, many of them are presidents of international federations they will be in those venues early in the morning.
"There are, actually, using those lanes about 20,000 members of the media, of which about 700 will probably be BBC people."
Lord Coe played down stories about American athletes being delayed by lost coaches on their journey to the Athletes' Village.
"Out of 100 journeys, one coach driver missed a turning."
Setting out the scale of the task, Lord Coe said: "This is really, really complicated. This is the ability to stage in 19 days, in this city, 26 simultaneous world championships."
Lord Coe said the venues had been "built on time and to schedule" and the organising committee had "raised the bar" in terms of delivering an Olympics.
But he added: "This is a challenge, this is a very, very tough project. No city is challenged in the way a city is challenged when it delivers an Olympic Games."
Join our new commenting forum
Join thought-provoking conversations, follow other Independent readers and see their replies