The lost girls: Pressure mounts on Government to curb use of ultrasound scans to show gender of unborn babies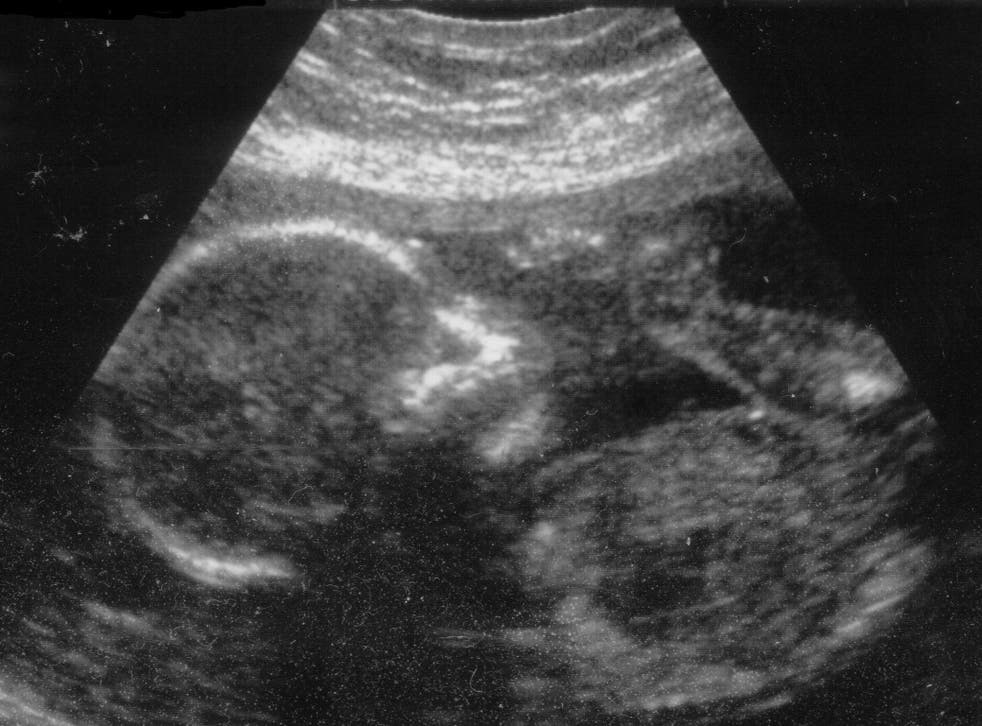 Pressure is growing for the Government to curb the way that ultrasound scans can be used to inform pregnant women about the gender of their unborn babies following an investigation by The Independent suggesting that female foetuses are more likely to be aborted within certain ethnic groups living in Britain.
Some hospitals already operate an informal policy of not telling pregnant women and their spouses about the sex of their babies, but this can be easily circumvented by paying for a private scan. Some NHS hospitals even offer an additional baby-gender service for a small fee.
"It's common practice to visit a clinic - sometimes they are privately run, sometimes they are made available by the NHS - when parents can pay to have images taken for their own interests of the developing foetus," said Richard Evans, chief executive officer of the Society and College of Radiographers.
"Clinics that are operating commercially for the sale of images should consider all of the implications of the work. It's important for everyone to realise that these are powerful diagnostic techniques," Mr Evans said.
"It's not something that should be operated really purely for commercial concerns," he said.
There are growing concerns that ultrasound scans taken after 13 weeks of pregnancy, when the sex organs of the foetus are clearly visible, are being misused by some families to abort girls in order for women to become quickly pregnant again with a boy.
One British-Asian woman who contacted The Independent yesterday said that she was the mother of three boys as a result of having two abortions when she and her husband's family discovered that she was carrying girls.
"I'm pregnant again and I'm terrified it will happen to me again," she told The Independent on condition of anonymity.
The British Pregnancy Advisory Service (BPAS), which carries out about 60,000 abortions a year, denied that there was any problem with gender-based abortions in the UK and accused The Independent of "statistical chicanery" by suggesting that the illegal practice had begun to skew sex ratios within some families.
"There is absolutely no evidence that this practice [of sex-selective abortion] is taking place in Britain," the BPAS said.
However, Jasvinder Sanghera, who runs the Karma Nirvana charity to support victims of forced marriages and honour-based violence, said that aborting female foetuses in order to have sons is a hidden scourge within some Asian communities. She had personally heard of half a dozen cases in the past two days.
"I have been a campaigner against forced marriages for the past 21 years and the same statements were made, followed by 'prove it, show us the evidence'. These issues are not different in practice to forced marriages. They are a hidden abuse shrouded by shame and fear if reported," Ms Sanghera said.
"These victims are vulnerable and need us to protect them against a community that chooses to silence these issues. I urge the BPAS to use this as an opportunity to make a difference," she said.
New guidelines for doctors are being drawn up to close possible loopholes that would allow pregnant women to abort foetuses based on gender alone. It is possible that the guidelines might impose limits on whether the mother or her family should know about the results of any ultrasound scans.
A spokesman for the General Medical Council said: "Abortion on the grounds of sex alone is unlawful. Our guidance is clear that all doctors must act within the law. We will be working with the Department of Health, Royal College of Obstetricians and Gynaecologists and the BMA to produce new guidance for doctors on compliance with the Abortion Act."
However, new tests are already being developed that would allow couples to find out the sex of their baby even earlier than the 13th week of pregnancy using a simple blood sample taken from the mother.
Scientists in South Korea said that they were able to accurately determine the sex of a foetus as early as the fifth week of pregnancy in each of the 203 pregnant women who took part in a clinical trial. The test, based on samples of blood plasma, identifies the proportion of two enzymes – known as DYS14 and GAPDH – circulating within the mother's bloodstream to indicate whether she is carrying a boy or a girl.
Determining the sex of a foetus can also be done by invasive procedures such as chorionic villus sampling and amniocentesis, but only at 11 weeks of gestation and with a risk of miscarriage. A simple blood test, however, could mean that a baby's gender could be discovered much more easily and cheaply, without any need for medical oversight or control.
Join our new commenting forum
Join thought-provoking conversations, follow other Independent readers and see their replies