Majority of voters not convinced by Tory promises to lower immigration to below 100,000
David Cameron's 'cast-iron' pledge to lower immigration to the 'tens of thousands' was left in tatters after the figure reached 298,000 in 2014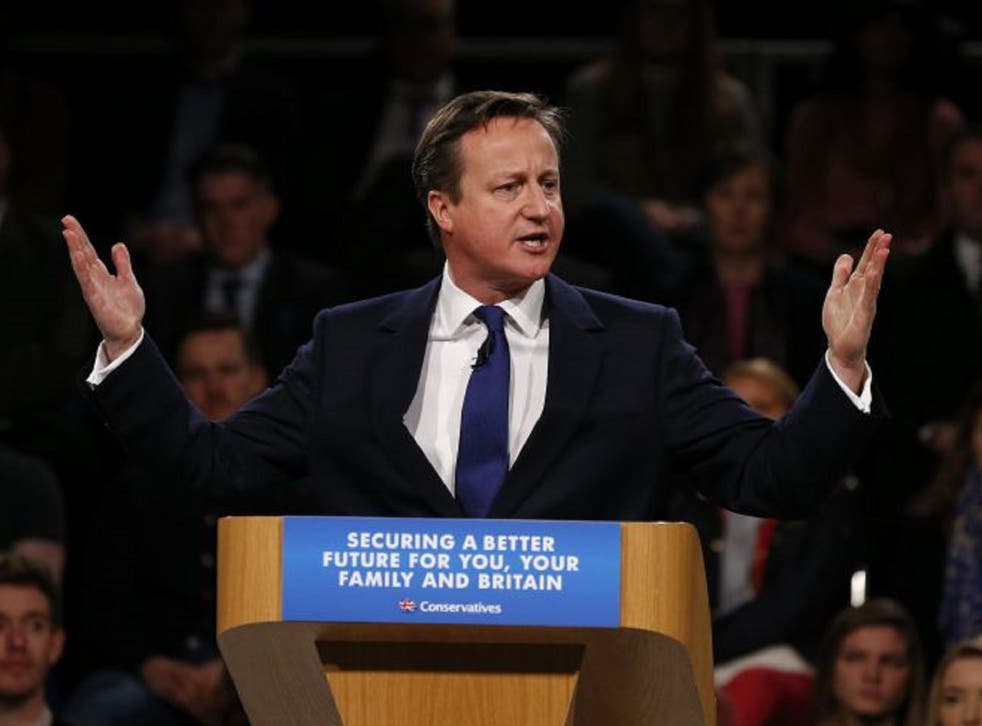 The vast majority of voters do not believe David Cameron's repeated promises to reduce net migration to Britain to below 100,000, a poll today discloses.
Before the last election David Cameron made a "cast-iron" pledge that he would reduce the number to "tens of thousands" by 2015, but was forced to admit failure to hit the target after the figure reached 298,000.
Mr Cameron renewed the commitment yesterday, saying: "You can call it an ambition, you can call it a target. That is what I want to achieve."
But the ICM survey uncovered huge public scepticism over the credibility of his promise, with people believing by a majority of more than six to one (86 per cent to 14 per cent) that the Government is unlikely to be able to cut migration below 100,000.
The poll, for the thinktank British Future, also found 78 per cent of voters thought it would be better to set a deliverable target, even if that meant aiming for a smaller cut in numbers, with 22 per cent taking the opposite view.
10 things immigration has done for Britain

Show all 10
Three-quarters believed it would be preferable to fix different targets for different types of immigration than to adopt "a one size fits all approach".
Sunder Katwala, the director of British Future, said: "To restore trust on immigration, politicians need to make promises they can keep. The public are right. There is no real world chance of meeting the current net migration target in the next Parliament. The numbers just don't add up.
"It makes no sense for the Prime Minister to repeat an immigration pledge which is bound to fail if his economic plan works.
"None of the supporters of this target have ever produced a plan to meet it. Repeating the net migration target without any credible route map to get there is like proposing to eliminate the budget deficit without any policies on government spending or tax."
Mr Cameron told the Sunday Telegraph that he understood public disquiet over levels of immigration.
"Britain is facing quite a lot of pressure because the level of migration has been too high for too long. You see that on school places and you see that in some places on the health service.
"I can absolutely say to people who are concerned about this, I hear you, I hear your concern, I get your message," he said.
Join our new commenting forum
Join thought-provoking conversations, follow other Independent readers and see their replies