Margaret Thatcher's funeral: Maverick bishop's sermon will not be vetted by No 10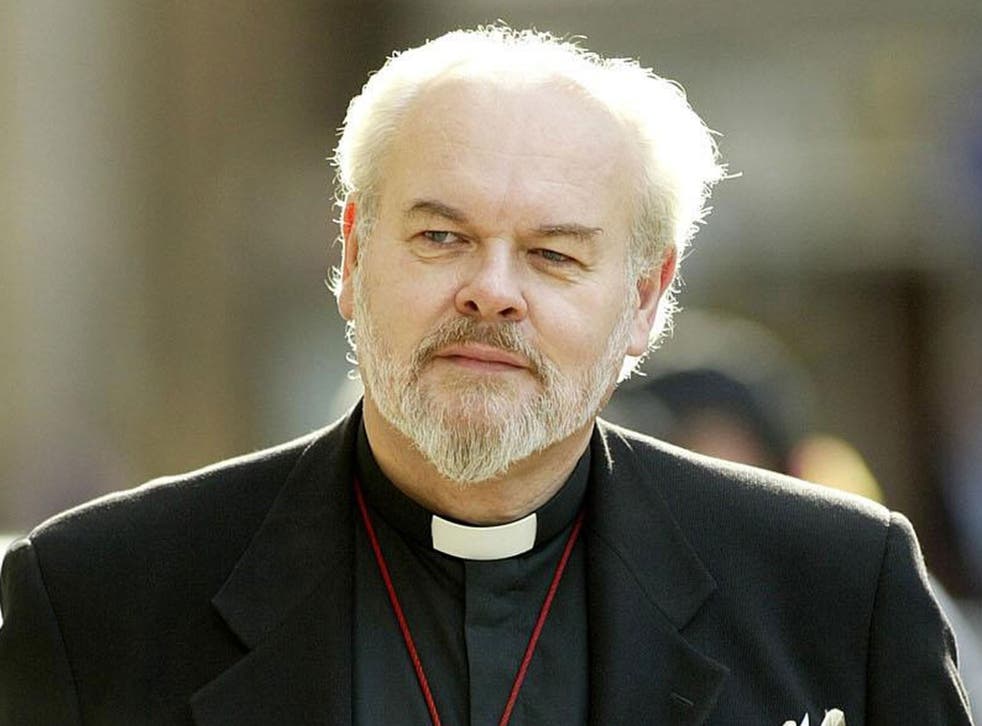 Officially, there will be no political eulogy at Baroness Thatcher's funeral. But when the Bishop of London, the Right Reverend Richard Chartres, clambers up to the pulpit of St Paul's Cathedral to deliver the sermon on Wednesday, there will be some who will be holding their breath to see what he comes out with.
For although, on the face of it, Dr Chartres is an archetypal establishment figure – a friend of Prince Charles and member of the Privy Council – he is also a maverick and a man of strong beliefs, some of them quite at odds with those of the late prime minister. Indeed, his name first entered public consciousness thanks to an altercation with Lady Thatcher. In 1982, as a junior chaplain to the then Archbishop of Canterbury, Robert Runcie, he wrote the controversial sermon for the Falklands thanksgiving service.
The thrust of it was that although war may be the lesser of two evils, it was always, in a sense, a failure. Runcie asked the congregation to pray for the dead of both sides and for Argentine, as well as British, mothers. The then Prime Minister was livid, and the sermon triggered a furious row between Downing Street and Lambeth Palace. Asked about the episode, in an interview in 2000, Chartres said he felt the decision was right, and that society requires triumphalism and hubris to be tempered.
Chartres's politics are of the right, but he is by no means a Thatcherite. He is passionately opposed to the greed culture of the City. When the Occupy movement moved into the precincts of St Paul's in 2011, he offered a debate in exchange for the protesters' departure. A staunch advocate of green issues, he has written articles on the need to protect the environment. A close friend describes him as a "high Tory", but of the patrician, "wet" mould.
"Unlike Thatcher, Richard has a disdain for unfettered free-market capitalism," says his friend. "He also has a high regard for the environment, which she did not."
Dr Chartres, 65, has often been tipped as a possible Archbishop of Canterbury, but he ruled himself out when Rowan Williams announced his resignation last year. It's thought he considered the job too gruelling. As it is, he is No 3 in the Anglican church, and enjoys a high media profile, partly thanks to his closeness to the Royal Family. He was at Trinity College at the same time as Prince Charles, and is a regular guest at Highgrove. After the death of Diana, Princess of Wales, he delivered the address at her memorial service in 2007 and was appointed a trustee of her will. He also presided over Prince William's confirmation, and officiated at his wedding to Kate Middleton – duties that might have fallen to the Archbishop of Canterbury.
With a deep, plummy voice, and full grey beard, he cuts a Victorian figure, speaking in full, rounded sentences. Married with four children, he takes a traditional Anglican view on gay marriage. But he is a curious mix of traditional and maverick: he is not afraid to be outspoken, and will speak his mind. When he chooses a position, he sticks to it, as in 2006, when he was criticised for spending Easter giving lectures on a cruise ship, rather than presiding at St Paul's. The Bishop stayed aboard, pointing out that he was on a sabbatical, his first in 33 years.
Whether he acknowledges the divergence of his beliefs from Lady Thatcher's in his sermon remains to be seen. A Downing Street spokesman says there is no precedent of vetting the bishop's sermons, and No 10 had no intention of doing so. But would Dr Chartres, so profoundly a member of the establishment, risk reigniting the row he caused 30 years ago? His friends think not: "Yes, Richard has strong views, but he won't want to rock the boat." And yet, the opportunity is there.
Join our new commenting forum
Join thought-provoking conversations, follow other Independent readers and see their replies