Margaret Thatcher's government tried to prevent Nelson Mandela being honoured by British university, documents reveal
Thatcher had infamously dismissed the African National Congress (ANC) as "a typical terrorist organisation"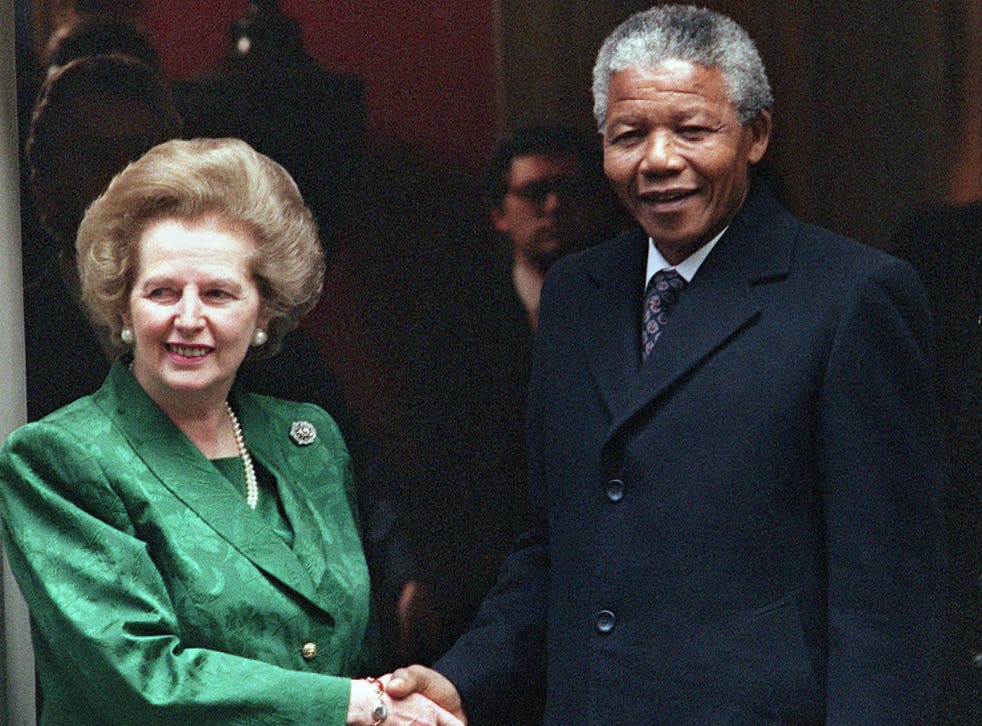 Margaret Thatcher's government reportedly tried to stop Nelson Mandela receiving an honorary degree at the University of Lancaster from a member of the royal family.
According to documents shown to the Times, Richard Luce, a former foreign office minister and now a crossbench peer, lobbied the university to "quietly drop" proposals in 1982 for Princess Alexandra to honour Mr Mandela. The manoeuvring was kept secret at the National Archives until now.
Baroness Thatcher had previously dismissed the African National Congress (ANC) as "a typical terrorist organisation" and refused to back sanctions against the South African government that pursued the notorious policy of apartheid.
Despite pressure from the Conservative government the university went ahead with its plans and awarded Mr Mandela – who, at the time, was 22 years into his jail term on Robben Island – with the honorary doctorate in law in 1984.
Mandela: a man of all the people

Show all 25
According to the Times, a confidential note between diplomats said Mr Luce "agrees with the recommendation that we should advise Princess Alexandra that on balance she should try to avoid conferring the honorary degree. Moreover he thinks that ideally the proposal that such a degree should be conferred on Mr Mandela should be quietly dropped since in any event it could cause embarrassment to Princess Alexandra."
David Cameron will today honour three ANC veterans in recognition of their contribution to the end of the apartheid in South Africa. Denis Goldberg, Ahmed Kathrada and Andrew Mlangein, were all political prisoners convicted at the 1963 Rivonia Trial for conspiring to overthrow the apartheid state through sabotage.
Join our new commenting forum
Join thought-provoking conversations, follow other Independent readers and see their replies