Marine Le Pen victory in French elections would be 'body blow' to Europe, says David Cameron
The former PM also said that departure from European Union is 'not a dead end for Britain'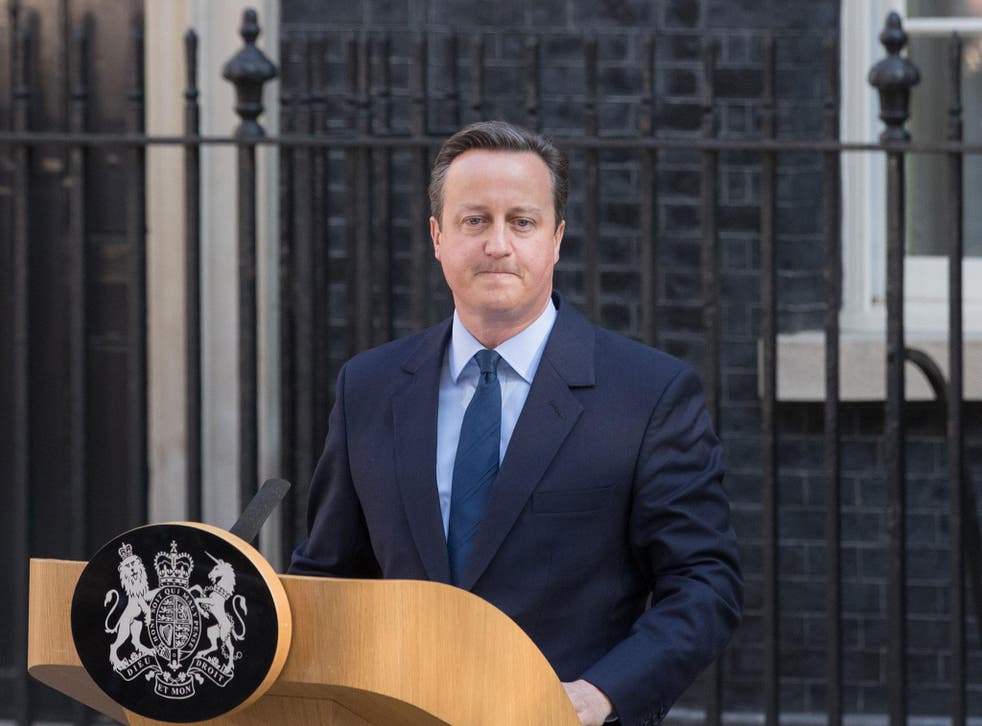 David Cameron has said the victory of Marine Le Pen, the far-right candidate in the French presidential elections, would be a "body blow" for the European project.
In one of his first interventions since resigning as Prime Minister, following his defeat at the European Union referendum in June, Mr Cameron also reiterated his belief that it would have been better for Britain to remain inside the 28 member state bloc.
Speaking in New Delhi, the former Prime Minister, who was in Downing Street between 2010 and 2016, added: "Our neighbours, our partners, our friends and our allies and I wanted us to stay in the room with them when they make decisions that affect us and our continent."
But Mr Cameron said that "Brexit is not a dead end for Britain". He added: "We were inside the EU but out of many of its elements… we are now out but in some of its elements."
At the event in the Indian capital hosted by the Hindustan Times, Mr Cameron also said he was hoping for a victory of "a mainstream party that can unite people behind their candidacy" in April's presidential elections in France.
Polls in France have consistently shown the Front National leader Ms Le Pen will make it to the final round but will struggle at that stage against Francois Fillon – the 62-year-old socially conservative former Prime Minister who last week won the primary to be the candidate for the right. Earlier this week, the unpopular French president Francois Hollande announced he would not seek a second term at Élysée Palace at the elections next year.
David Cameron's premiership - in pictures

Show all 15
He said the rise of "anti-system, populist" and "quite extreme political parties" across the continent did not mark the end of globalisation, but warned of the need to make a "major course-correction".
News agency AFP reported the former PM added: "If France were to elect Marine Le Pen, that would be obviously a very big body blow for the European project."
"But we do need to understand very profoundly the things that have happened, that have caused the events you have seen in Europe and the wider world in the last one year."
According to the Hindustan Times, Mr Cameron was also asked what his plans were for the future. "Umm, well, I am writing a book on my time in politics…" he said.
Join our new commenting forum
Join thought-provoking conversations, follow other Independent readers and see their replies