Mauricio Macri to continue Argentina's claims to the Falkland Islands 'peacefully'
Argentina's new government will not include a Malvinas minister as the previous government did and invites the UK to resume negotiations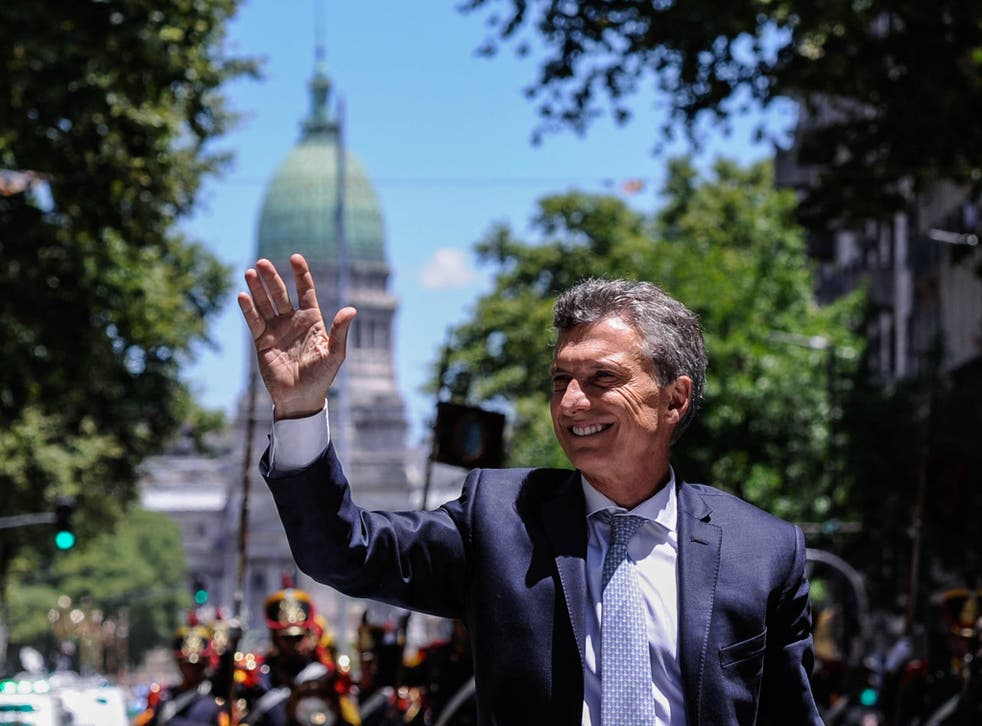 Argentina's new conservative government has confirmed it will continue the country's claim on the Falkland Islands "peacefully" and seek co-operation with Britain to resolve the dispute, it said on Sunday.
"Argentina renews its firm commitment to peacefully settling its differences, to international law and multilateralism," said the foreign minister, Susana Malcorra, in a statement under president Mauricio Macri's government.
Buenos Aires "invited the United Kingdom to resume as soon as possible negotiations aimed at settling fairly and definitively, the sovereignty dispute over the Malvinas (Falkands) Islands, South Georgia, South Sandwich Islands and surrounding territorial seas," she added.
In a previous statement, Ms Malcorra said: "To believe that relations with Great Britain are limited to the Malvinas issue is to say the least an 'over simplification' of those links.
"Yes we have an area of dissent which are the Malvinas Islands and we must find a way to address and solve the issue, but this does not mean we have to cancel all dialogue with the United Kingdom.
Diplomatic row over Falkland Islands heats up
"We have areas of common interest where to advance."
Argentina and Britain were at war for two months in 1982 over ownership of the islands, where 649 Argentinians and 255 British servicemen died.
Tensions over who owns the islands are still high between the two nations, which worsened during Cristina Kirchner's eight year presidency.
Ms Kirchner, who stepped down last month, had a specific Malvinas island minister, which Mr Macri's government will not include.
Argentina claims they inherited the archipelago from Spain upon independence, while the UK says it has historically ruled them, but says the islanders should have the right to self-determination.
Join our new commenting forum
Join thought-provoking conversations, follow other Independent readers and see their replies