Mayoral race is joined by 'Mum for London'
Civil servant says she will speak for 'ordinary Londoners'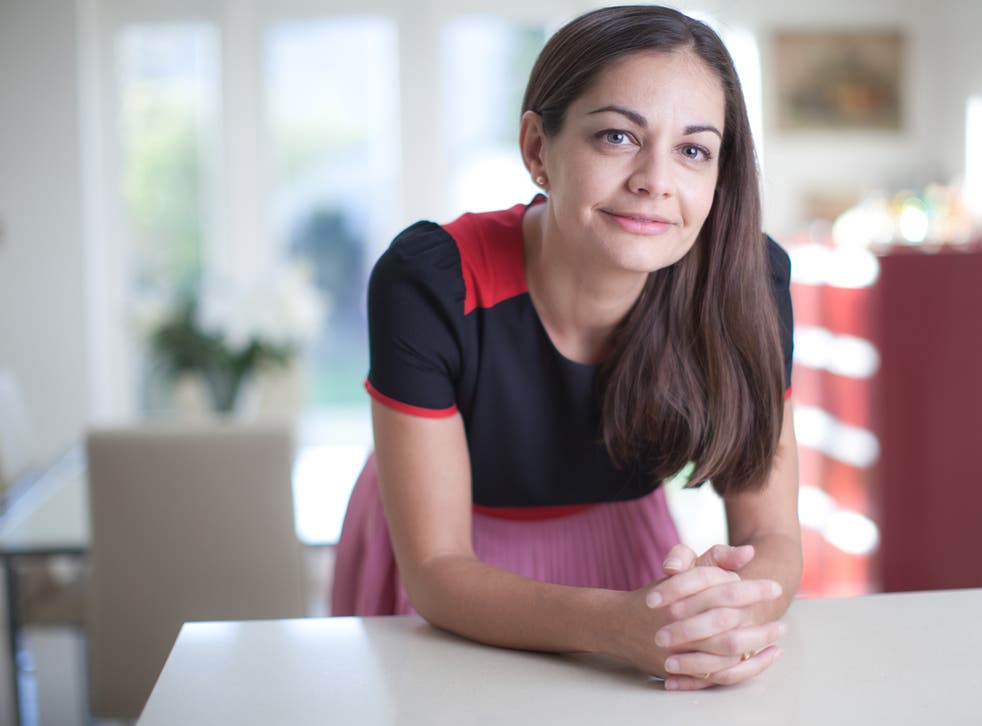 A high-flying civil servant who was on track to become one of Whitehall's youngest mandarins will launch her campaign next week to beat Boris Johnson and Ken Livingstone to become London's next Mayor.
Siobhan Benita, a 40-year-old mother of two, will fight under the slogan "A mum for London". She says the heavyweight candidates have dominated the capital's political landscape for too long, that they're too in thrall to party politics, and that she will put the concerns of "real Londoners" back on the city's agenda.
"I've worked at the very top of government, in the Cabinet Office and at the Department of Health, for the last 15 years – and I've seen how power politics work, and how the agenda is drawn up between politicians and the media without much reference to the things real people care about," says Ms Benita, whose husband Vincent is a banker and who has two daughters, Grace, 12, and Emily, 11. "But I'm also an ordinary mother and an ordinary Londoner who grew up here after my grandmother came over from India when my mother was a child in the 1950s.
"And it's the concerns that come from being an 'ordinary Londoner' that I don't feel Boris and Ken are addressing. They're both tied up with party politics, because even though they're both maverick characters, they're heavily funded by their party machines.
"Also, as we move into a year when the eyes of the world will be on London, I think we need to think about the image we'll be presenting. We need a dynamic, fresh face for London – and I think I can be that face and that I can deliver on the policies London needs."
Ms Benita's policies, as spelled out on her campaign website, include:
* Improving London's street lighting and making the capital safer for cyclists.
* Tackling the "growing fox problem", which she says is "a serious issue" for many Londoners.
* Introducing a monthly "Free London" day when Londoners can travel on the city's transport system for free, and will also be offered discounts and offers in restaurants, shops and attractions across the capital.
* Allowing free bus travel for parents with babies and toddlers.
* Making London the best Wi-Fi-enabled city in the world.
As a civil servant – albeit one who worked closely with the former head of the civil service, Sir Gus O'Donnell, and who was widely regarded as a future permanent secretary – she says she has become increasingly frustrated with getting change implemented. "You can do a lot as a civil servant, but I think the time has come in my life when I can do a lot more as an elected leader than I can inside the civil service. What you see there is that policies are dominated by quite narrow interests, and I'd like to be able to put the views of real people back at the top."
To that end, Ms Benita – who left Whitehall on Friday – says she'll spend the next few months touring London boroughs and talking to residents and community leaders about the changes they'd like to see. "I'm very conscious that some voices just don't get heard – I'm thinking especially of young people and the elderly – and I'm also finding there are a lot of women from ethnic backgrounds who don't feel their concerns are being represented," she says.
Although she concedes she will have her work cut out to topple Boris Johnson, Ms Benita says she's in the race to win. "I wouldn't ask people to vote for me if I didn't believe I had a chance of success, so yes, I'm absolutely in this because I believe I can be London's next Mayor," she says. "Since I declared my position I've had a huge swell of support from people across the city, and I'm looking forward to being able to build on that over the weeks and months ahead."
The London mayoral election will be held on 3 May, and the declared candidates so far, in addition to Ms Benita, are the sitting Mayor and Conservative candidate Boris Johnson, Labour's Ken Livingstone, Brian Paddick for the Liberal Democrats, Jenny Jones from the Green Party, Carlos Cortiglia of the BNP and Lawrence Webb of Ukip.
Join our new commenting forum
Join thought-provoking conversations, follow other Independent readers and see their replies