Michael Gove criticised for 'comparing himself to KKK leader'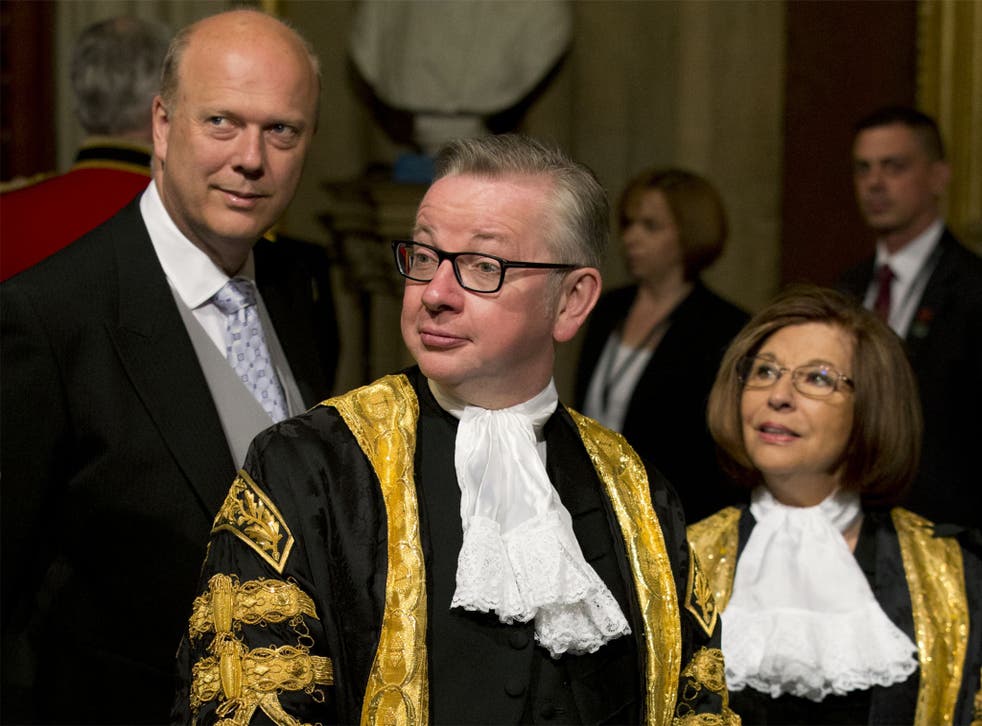 Michael Gove is under fire after being accused of making a speech in which he likened himself to the head of the racist Ku Klux Klan group.
The Society of Legal Scholars made clear its anger about the comments made by the former Lord Chancellor to its annual conference.
Mr Gove – who was sacked by Theresa May when she became Prime Minister - is reported to have said: "I feel rather like the grand wizard of the KKK giving an address to the AGM of Black Lives Matter."
One eyewitness said the apparent joke "went down like a lead balloon".
In a statement, the Society said: "The speaker at the annual conference dinner of the Society of Legal Scholars (SLS) in Oxford on Wednesday 7 September was the Right Honourable Michael Gove MP.
"The invitation on behalf of the SLS was made and accepted when he was Minister of Justice and Lord Chancellor (and months before the EU referendum campaigns had begun).
"In the course of his speech, aware that his academic audience might be largely hostile given his position on Brexit, Mr Gove drew an analogy, the gist of which has since been tweeted.
"The Society wishes to distance itself clearly and unequivocally from this comment and sincerely regrets that it was made and caused offence."
Mr Gove's office has not responded to requests to respond to the criticism.
The notorious KKK flourished in the United States in the 1950s and 1960s, using violence against black people in pursuit of white supremacy.
The controversy came ahead of Mr Gove's expected intervention in the debate over new grammar schools later today, when he is expected to give his cautious backing.

Join our new commenting forum
Join thought-provoking conversations, follow other Independent readers and see their replies