Michael Gove: Education is the key for tackling 'indefensible' failure to rehabilitate prisoners
Justice Secretary will float the idea of offenders who obtain qualifications being given the incentive of early release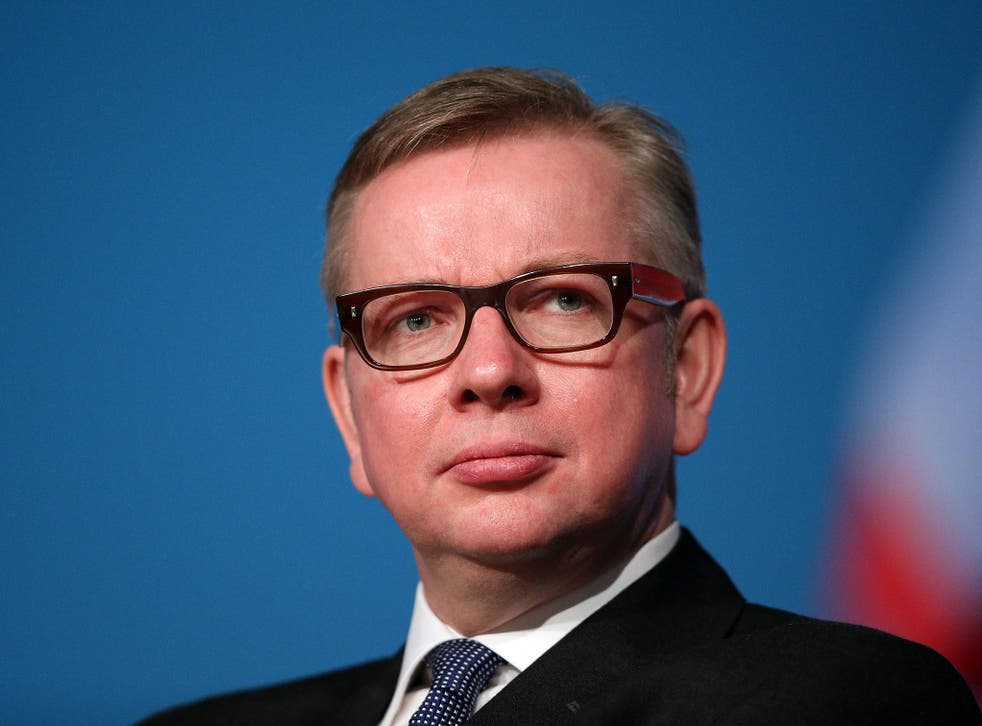 The new Justice Secretary will speak today of his horror at the "indefensible" failure of society to rehabilitate criminals as he signals a shake-up of prisons to boost the skills of offenders and reduce illiteracy behind bars.
In his first speech on penal policy, Michael Gove will deliver a damning verdict on previous governments' inability to prevent inmates returning to a life of crime.
And he will call for prison governors to be given more autonomy from central government, similar to the powers afforded to foundation hospitals and academy schools.
Mr Gove will say jails do valuable work in protecting society from dangerous offenders and punishing people who defy society and prey on the weak.
But he will warn: "Our prisons are not working in other crucial ways. Prisons are not playing their part in rehabilitating offenders as they should."
Mr Gove will argue that society has to shoulder the blame for 45 per cent of prisoners re-offending within a year of release, rising to a 58 per cent reoffending rate among inmates on short sentences.
He will argue that the poorest communities are the "principal victims of our collective failure to redeem and rehabilitate offenders".
Mr Gove will say: "No government serious about building one nation, no minister concerned with greater social justice, can be anything other than horrified by our persistent failure to reduce re-offending."
Condemning the quality of education in many jails in England and Wales, he will call for an "end to the idleness and futility of so many prisoners' days".
"The failure to teach our prisoners a proper lesson is indefensible," he will say in a speech to the Prisoner Learning Alliance.
"In prisons there is a – literally – captive population whose inability to read properly or master basic mathematics makes them prime candidates for re-offending. Ensuring those offenders become literate and numerate makes them employable and thus contributors to society, not a problem for our communities."
He will float the idea of offenders who "make a commitment to serious educational activity" by obtaining qualifications being given the incentive of early release.
Mr Gove will argue: "We know from other public services – from the success of foundation hospitals and academy schools – that operational freedom for good professionals drives innovation and improvement.
"If we gave governors more control over educational provision they could be much more imaginative, and demanding, in what they expect of both teachers and prisoners."