Michael Gove pledges to bring 'reforming zeal' to the prison system
Justice Secretary spells out ambition to break the cycle of offending and imprisonment by giving inmates a 'second chance'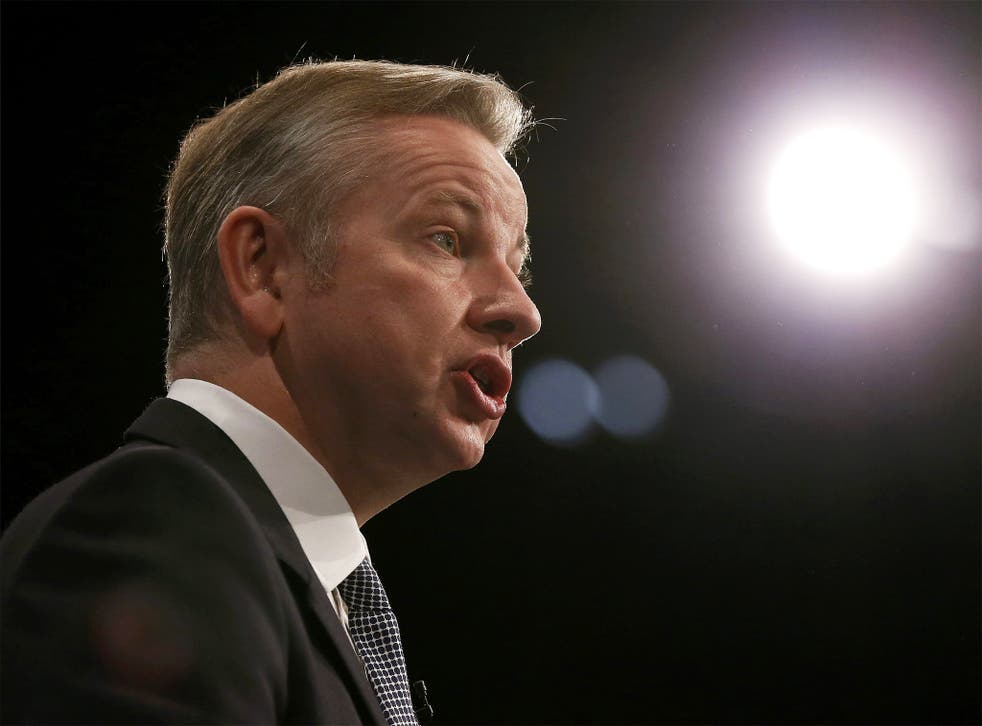 Michael Gove promised to bring a "reforming zeal into the dark corners of our prison system" in a drive to tackle the crisis in the country's jails.
The Justice Secretary spelt out his ambition to break the cycle of offending and imprisonment by giving inmates new skills and offering them a "second chance".
He said a critical part of any reforms must be to stop treating prisoners as "society's liabilities who we keep warehoused" while they serve their sentences.
His comments marked a clear break of emphasis from his predecessor, Chris Grayling, and signalled that a key priority of the new Tory government will be to grapple with a largely unreformed prison system. They come with the prison population in England and Wales close to a record high and warnings that conditions behind bars are deteriorating.
Mr Gove has already said he will give prison governors greater freedom to design their own regimes in order to improve rehabilitation rates.
Mr Gove told Tory activists of the need for an "unremitting emphasis" in jails on "reform, rehabilitation and redemption". He said: "Giving every individual the chance to reflect in their heart on the wrong they have done, and to change for the better, will be at the heart of our prison reform programme.
"Critical to that is recognising that we should not treat prisoners as society's liabilities who we keep out of sight and out of mind while they do their time. We should see them as potential assets – people who can contribute to society and put something back."
He added: "When so many come into custody illiterate and innumerate it would be a crime if we didn't get them reading and writing when they are in our care. Far too often those sent to prison spend their sentences in pointless enforced idleness rather than purposeful and constructive activity. That must change."
Join our new commenting forum
Join thought-provoking conversations, follow other Independent readers and see their replies