Michael Heseltine ready to defy Theresa May over Brexit ahead of Lords showdown
Conservative peer is keen ensure voters retain a right to reverse their opinion on Brexit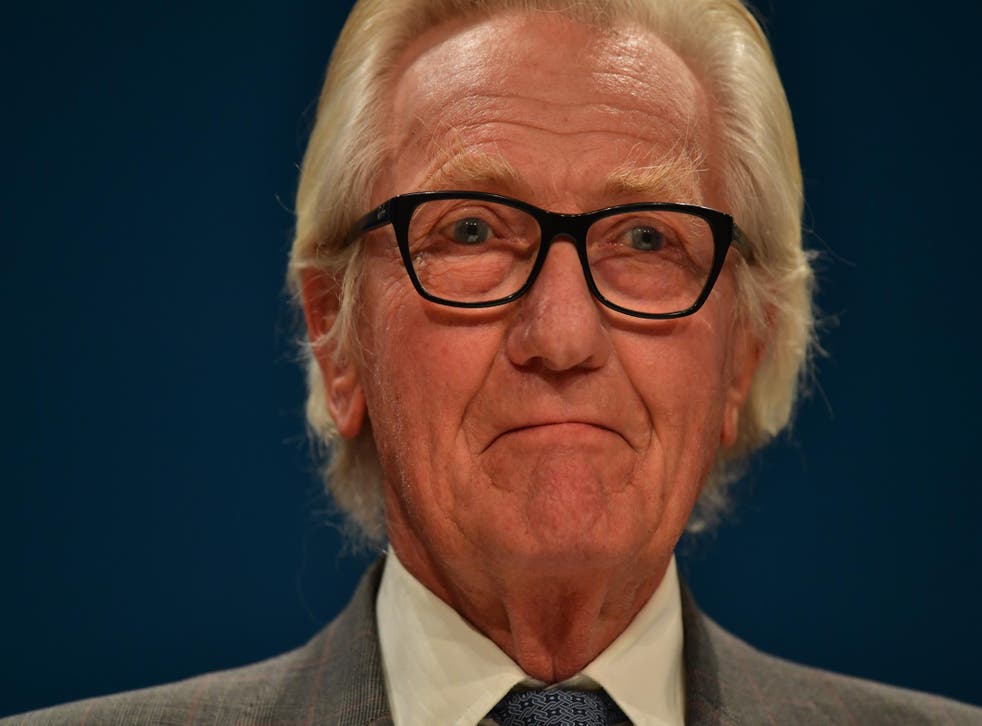 Tory grandee Michael Heseltine has signalled he is ready to defy Theresa May over Brexit and will fight to change her plan to trigger Article 50 in the House of Lords.
The Conservative peer said he was intent on ensuring that people have a chance to change their minds, raising the prospect of a second referendum should public opinion demand it.
Tomorrow peers will begin debating Ms May's bill to launch Brexit talks, with discussions eventually moving on to a cross-party plan to force the Government to guarantee Parliament a meaningful vote on the final deal the Prime Minister secures with the EU.
Gina Miller, whose Supreme Court action forced Ms May to give Parliament a vote on triggering Article 50, called on the Lords to show "backbone" in challenging Ms May's Brexit plan.
Lord Heseltine's comments also follow similar demands from Labour peer Lord Mandelson who made a call in The Independent for people be given the chance to have their say on Ms May's Brexit deal, through a vote in Parliament or even another referendum.
Writing in The Mail On Sunday, Lord Heseltine said: "I have never known a future populated by such uncertainty but my preoccupation is to ensure that if public opinion changes then Parliament has the means to reflect that, whether by election, referendum or rethink."
He added Labour, Lib Dem and rebellious Tory colleagues also want a change to the Brexit bill that will mean MPs and peers have ultimate authority over how the UK leaves.
The Conservative peer went on: "In the end the outcome of Brexit will have to be confirmed by Parliament. It will also have to pass in 27 national European parliaments, several sub-national parliaments and the European Parliament.
Second EU referendum must be held on final Brexit deal, says former head of British civil service
"It was perhaps unwise for our Government to suppose that our Parliament should be excluded where all others were included. Very sensibly, after the Supreme Court interpreted the law, that position was reversed and Parliament was restored to its rightful constitutional role as the ultimate authority.
"I will vote in the House of Lords to ensure that position is legally intact. This is not a confrontation with the Government which has already made such a commitment."
A Labour Lords source said the party "would be likely to win handsomely" if the issue came to a vote, though ministers may seek to avoid testing the theory this week by promising to make concessions to delay it.
Supreme Court Brexit Challenge

Show all 13
Any vote that does occur will most likely be on the amendment to guarantee the rights of EU citizens living in the UK, which has wide support in the Lords.
Should a vote be made to amend the bill in the upper chamber, those changes would then have to go back to the Commons for approval.
Downing Street has said it still expects to meet its goal of finishing the legislative process around the bill in order to fulfill its goal of triggering Article 50 by the end of March.
Join our new commenting forum
Join thought-provoking conversations, follow other Independent readers and see their replies