Migrant crisis: Yvette Cooper to put forward 'humane' asylum policy to counter Government's 'dishonest' immigration targets
The shadow Home Secretary will pledge a wholesale review of asylum policy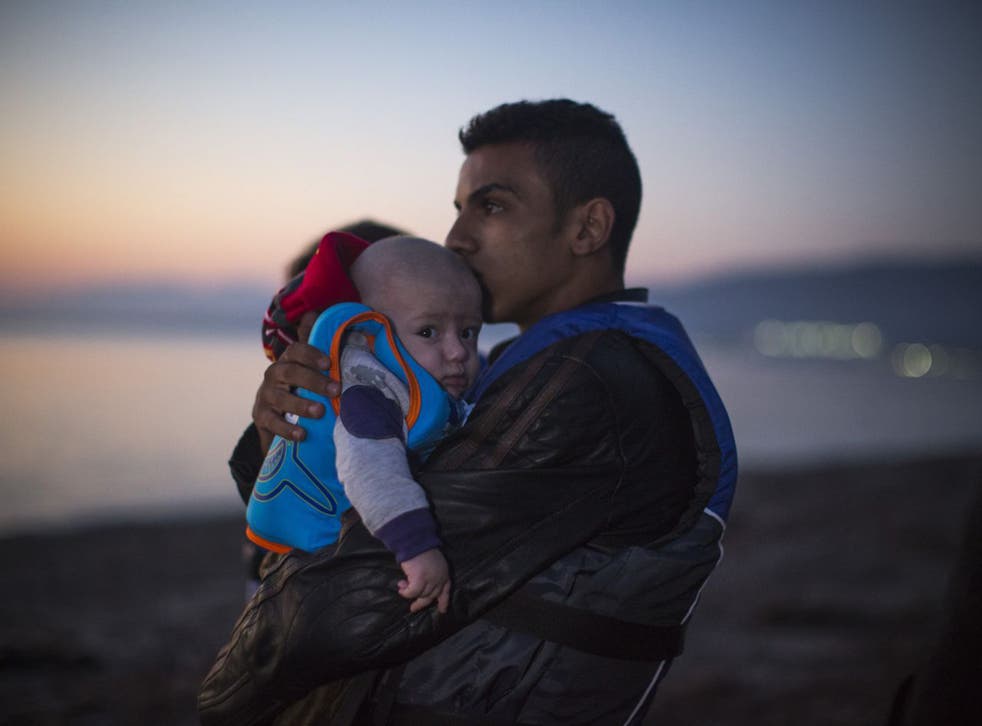 Yvette Cooper will next week propose a new "humane" asylum policy as she accuses the Government of turning away refugees from Britain because of its widely-criticised immigration target.
The shadow Home Secretary and Labour leadership contender will argue that people who are granted asylum should no longer be included in the target. The Government has pledged to cut net migration to under 100,000 a year but figures published on Thursday put it at 330,000 in the 12 months to March.
Police have arrested 27 suspected illegal immigrants found inside a lorry at a motorway service station at Cobham Services on the M25 in Surrey. The lorry driver was also detained. Sean Ingham, a trucker, said he saw the suspected illegal immigrants standing outside an Italian-registered refrigerated trailer.
Ms Cooper is worried that the Home Office's target encourages a tough line when it considers the plight of desperate refugees from countries such as Syria, where 4m have fled the civil war, and Eritrea, where the Government has been accused of crimes against humanity.
She told The Independent: "The Government's net migration promise is not just dishonest, it's deeply damaging for Britain's approach to refugees. Including refugees and asylum seekers in the target is immoral. It treats those fleeing persecution or conflict in the same way as people coming to work or see family - and it gives the Home Office an incentive to refuse refugees in order to get the numbers down because they are failing to meet the target they set."
She added: "Now that target is in tatters, and it acts as a shameful barrier to Britain fulfilling its role of offering sanctuary to some of the world's most vulnerable. The Government should admit its mistake, scrap the target, and replace it with a more sensible system that completely separates immigration and asylum. It should also apologise for including refugees in the first place."
In pictures: Calais crisis intensifies

Show all 20
The shadow Home Secretary will pledge a wholesale review of asylum policy. She will promise to change the rules so that unaccompanied children fleeing conflict would no longer be removed from Britain as soon as they turn 18 –including to countries like Afghanistan. She would also end indefinite detention in the immigration and asylum system.
The Home Office points out that asylum claims represent only a small fraction of net migration. Between April and June this year, there were 6,203 applications, up from 5,955 in the previous quarter. Some 2,360 of them were granted, down from 2,784 in the first three months of this year.
A Conservative spokesman said: "All claims for asylum are considered on their individual merits. The last Labour Government left a backlog of 450,000 asylum cases – so we'll take no lessons from it on the best way to operate an efficient and humane asylum system. Since 2010, we have cracked down on the abuse of our asylum and immigration systems which Labour did nothing to address, making sure they work in the interest of those who play by the rules and genuinely need our help."
He added: "The UK has a proud history of offering asylum to those who need it. Where people establish a genuine need for protection or a well founded fear of persecution, they will be granted refuge."
Join our new commenting forum
Join thought-provoking conversations, follow other Independent readers and see their replies