'It's like the day before World War One': European chief's stark warning over scale of refugee crisis
European Council president says negotiations are 'very fragile' as he steps up efforts to clinch EU deal for Britain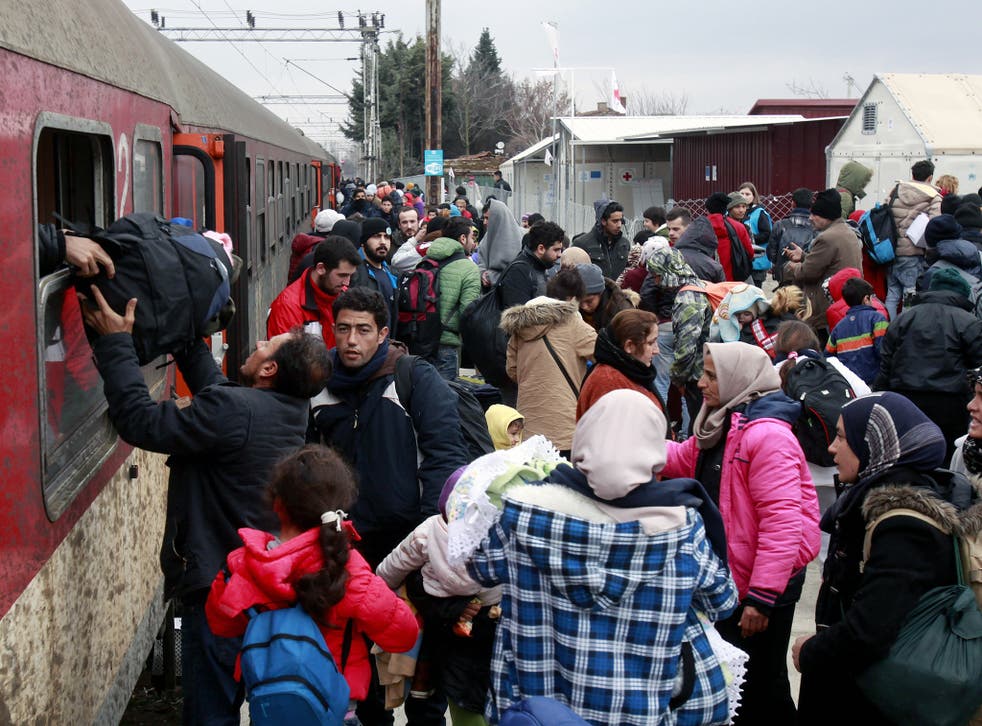 The Polish politician leading efforts to renegotiate Britain's place in the European Union has warned the negotiations are "very fragile" and the continent is in a perilous siuation as he stepped up efforts to clinch a deal at next week's EU summit.
Donald Tusk, the European Council president, also expressed fears that the waves of migrants heading for the EU could boost support for the Brexit campaign.
"The migration crisis is the worst political context for the referendum. I have no doubt. It is too easy to blame EU as a whole for this crisis. I am sure it is the greatest tool for Eurosceptics," he told journalists.
"I am confident this is a balanced and solid proposal and I hope to finalise it next week in the European Council.
He added: "We need to be as effective as possible in our campaign against radicalism because I feel that as a historian it is very similar to some very dangerous moments in our history. You know what I mean: it is like the day before World War One," he said.
Mr Tusk, who is chairing the complex talks involving David Cameron and the 27 other EU leaders, said he was cancelling other engagements to try to ensure agreement at the summit.
Refugee crisis - in pictures

Show all 27
He and Mr Cameron have already agreed an outline deal for recasting the UK's relationship with the EU, which will be discussed at the Brussels meeting.
If it is supported by all EU leaders, the reform blueprint would be put to voters in an in-out membership referendum in late June.
"However, let me be clear, this is a very fragile political process. Therefore I have decided to cancel all my obligations and will hold a number of meetings with EU leaders and with the European Parliament in order to help reach an agreement." The French President François Hollande, the German Chancellor Angela Merkel, the Greek Prime Minister Alexis Tsipras, the Romanian President Klaus Iohannis and the Czech Prime Minister Bohuslav Sobotka are among those Mr Tusk will meet as he seeks support for a deal which will keep Britain in the EU. Mr Cameron is also due to meet Ms Merkel, the most influential of the leaders, at a dinner tomorrow in Germany.
Philip Hammond, the Foreign Secretary, told MPs on Wednesday that his own talks with counterparts at the weekend convinced him there was the "basis of a workable deal" on the most controversial issue of curbing migrant workers' benefits.
Refugee rescued standing atop of sinking boat
He said other foreign ministers were impressed by "the way the [European] Council had managed to find a solution which addressed the UK's needs without trampling roughshod over their cherished principles".
Join our new commenting forum
Join thought-provoking conversations, follow other Independent readers and see their replies