Ministers may be told to focus on minorities in key seats
Conservatives look to Canada to learn how to broaden their appeal to ethnic voters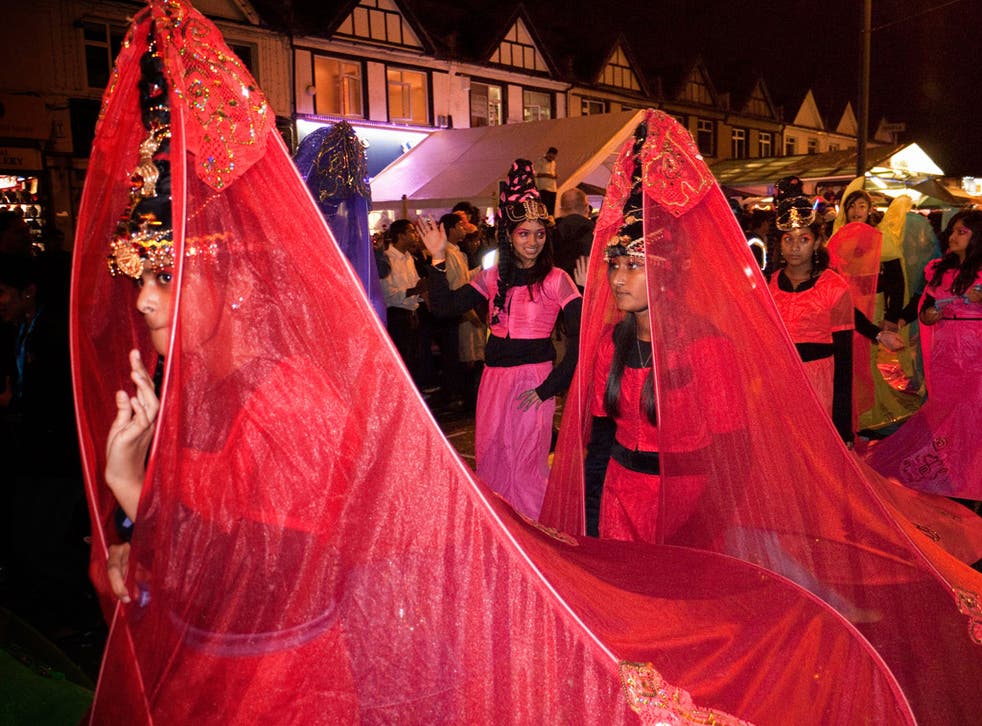 Conservative Cabinet ministers could be ordered to attend Diwali festivals, Eid celebrations and other ethnic community events under plans to broaden the party's electoral appeal ahead of the next election.
The party is considering a strategy pioneered by the Conservative Party in Canada, where ministers are expected to report which ethnic minority events they have attended each month.
It comes after research by Andrew Cooper, David Cameron's director of political strategy, identified more than 30 urban seats, with big black and minority ethnic populations, that needed to be won to secure a Tory majority in 2015.
The evidence was presented to Conservative Cabinet ministers in the Prime Minister's Commons office late last year.
At the meeting, they were told that while ethnic minority voters most closely associated themselves with Conservative values – such as the importance of family and law and order – seven out of ten were far more likely to vote Labour.
"The research found that while they shared our values, we have a real brand problem with ethnic minority voters and that was something that needed to be addressed if we are going to stand a serious chance of winning in 2015," said a source.
As a result, Stephen Gilbert, Mr Cameron's Political Secretary, has been dispatched to Canada to see what lessons can be learnt from Prime Minister Stephen Harper's successful Conservative Government.
He will meet with Jason Kenney, the Conservative Minister for Citizenship and Multiculturalism, who has been nicknamed the "Smiling Buddha" in reference to his efforts to garner ethnic votes. Mr Kenney has made frequent appearances at ethnic minority events across the country and other cabinet ministers in Mr Harper's Government are now expected to report which ethnic events they have attended each month.
Impetus for the plan has been strengthened by the Tories' poor showing in the Bradford West by-election.
While most of the media attention was focused on Labour's disastrous loss to George Galloway, the Conservative vote also collapsed to only 2,746 votes, a 22 per cent decline on the 2010 result and a bigger percentage fall than Labour. Bradford had been on the Conservative target list at the last election.
The new strategy has the enthusiastic backing of Baroness Warsi, the Conservatives' co-chairman, who has long been pushing the party to adopt a more proactive approach in targeting Asian voters.
She said yesterday: "If we want to win a majority at a general election, we need the support of everyone who shares our values – whatever their background. But at the moment, there is often a big mismatch between the ideals and aspirations of ethnic minority voters and the party they vote for.
"We need to learn from centre-right parties in other countries how to attract votes who share our values but haven't traditionally voted Conservative. And we need to go out and persuade those voters that a Conservative government is the best way of fulfilling their aspirations for themselves, their families and their communities."
Others senior figures, including Mr Cameron, are said to have signed up on the strategy."We have taken the view in the past that we don't need to show our faces and its enough to go and talk to so-called 'community leaders' and they can deliver the votes," said one.
Every vote counts: Ethnic minorities
Constituency/Ethnic minority %
East Ham 65.51
Birmingham Ladywood 64.02
Ealing Southall 62.40
Brent North 62.30
West Ham 55.98
Ilford South 54.87
Brent Central 53
Birmingham Hall Green 52.79
Leicester East 52.01
Bethnal Green & Bow 50.39
Croydon North 49.28
Source: John Curtice
Join our new commenting forum
Join thought-provoking conversations, follow other Independent readers and see their replies