No Trident, no private energy companies, and a universal basic income: Momentum activists mock up manifesto for Labour
'We would take back control of our entire energy grid and all commercial energy producers'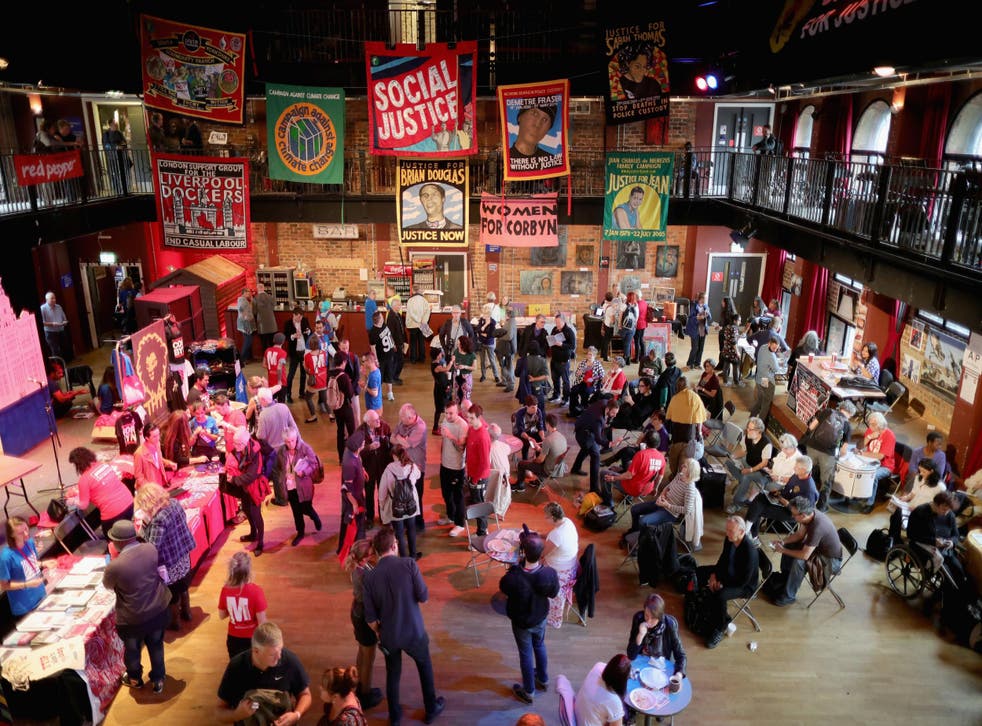 Momentum activists have created a mock general election manifesto with suggestions that all energy companies should be nationalised, the Trident nuclear deterrent be scrapped and a universal basic income to become policy.
The grassroots organisation established shortly after Jeremy Corbyn's election as leader in 2015, hosted the session, by Talk Socialism Newcastle, at its World Transformed festival – an event running alongside Labour's annual conference in Liverpool.
Organisers created a scenario in which a "snap general election" had been called and asked activists to write Labour's 2017 election manifesto to go to the British public. Momentum activists were then split up into seven areas – economy, defence, environment, education, housing, health, constitutional reform – and asked to create one central policy each.
Following the policy announcements, there was then a "press conference" where a spokesperson for each policy area was held to account. To the amusement of the audience, journalists included Rachel from the "Torygraph", Trevor from the "Daily Fail" and Charlotte from the "Impartial".
On the environment the mock policy suggested that the Labour party will run a national energy board after "taking back control of our entire energy grid and all commercial energy producers".
This, they added, would "empower the new government, enabling us to guarantee that we exceed the 50 per cent reduction in carbon emissions by 2025 which was set by the Climate Change Act".
The defence policy would "oversee the transition from an outdated nuclear deterrent to a modern defence strategy that meets the challenges of the real threats we face in the 21st century".
The group in charge of constitutional reform called for the House of Lords to be abolished, a move to proportional representation and the lowering the voting age to 16.
On the economy, activists suggested the party adopt a citzens' basic income, which will "provide economic security for everyone and abolish poverty". They added the policy "will cut through welfare bureaucracy and allow people to take back control of their lives, in a world where work and wages are more precarious than ever".
It comes after Jeremy Corbyn made a surprise appearance at the Momentum festival on Saturday and hailed the movement for their "significant" contribution to his leadership campaign. He added that ideas put forward by the left-wing group are "absolutely essential".
Holding a copy of The World Transformed schedule of events, the Labour leader said: "This event here might be described as some kind of fringe extreme ... I see the kind of discussions that are in this programme as absolutely central and mainstream to how people think and what we're trying to do."
Join our new commenting forum
Join thought-provoking conversations, follow other Independent readers and see their replies