Most people believe the David Cameron pig allegations, poll finds
Two thirds of the public believe the allegations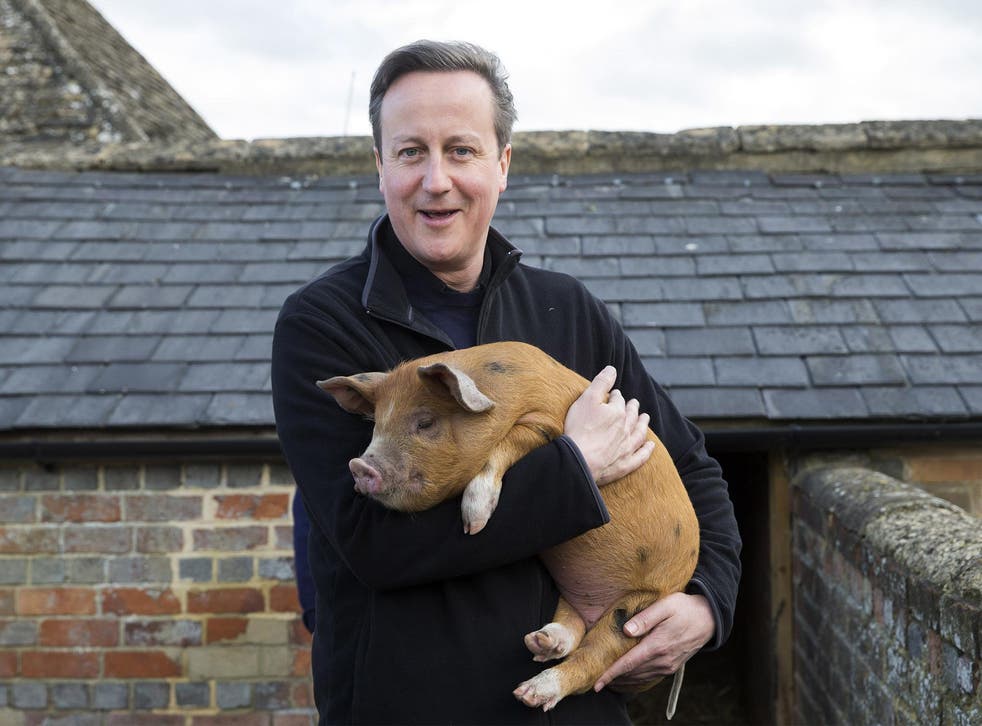 A large majority of the public believe the allegations made about David Cameron's experiences with a pig while at university, a poll has found.
The prime minister is alleged to have placed "a private part of his anatomy into a dead pig's mouth" as part of an initiation ceremony, according to a book published by former Conservative party treasurer Lord Ashcroft.
Downing Street has refused to "dignify" the claims with any comment, while friends of Mr Cameron have reportedly described them as nonsense. Lord Ashcroft has said the alleged incident could be a case of mistaken identity.
But the prime minister's failure to issue a strong early denial appears to have allowed perceptions to be shaped by the allegations.
A YouGov poll has found 66 per cent of Britons believe the claims, serialised by the Daily Mail newspaper, with only 24 per cent saying they did not believe them.
A small plurality of participants who believed the claims said they felt they did not matter (36 per cent) while 30 per cent told the pollster the allegations were important.
Only six per cent of those polled did not believe the claims but felt "they would matter if true."
In comparison, 18 per cent neither believed the claims nor thought they mattered regarding the PM's ability to lead the country.
Join our new commenting forum
Join thought-provoking conversations, follow other Independent readers and see their replies