Sir John Chilcot refuses to set date for end of marathon inquiry into the Iraq war
He was told that the uncertainty is 'painful for the families' but Sir John said he didn't want to give them 'false hopes and expectations'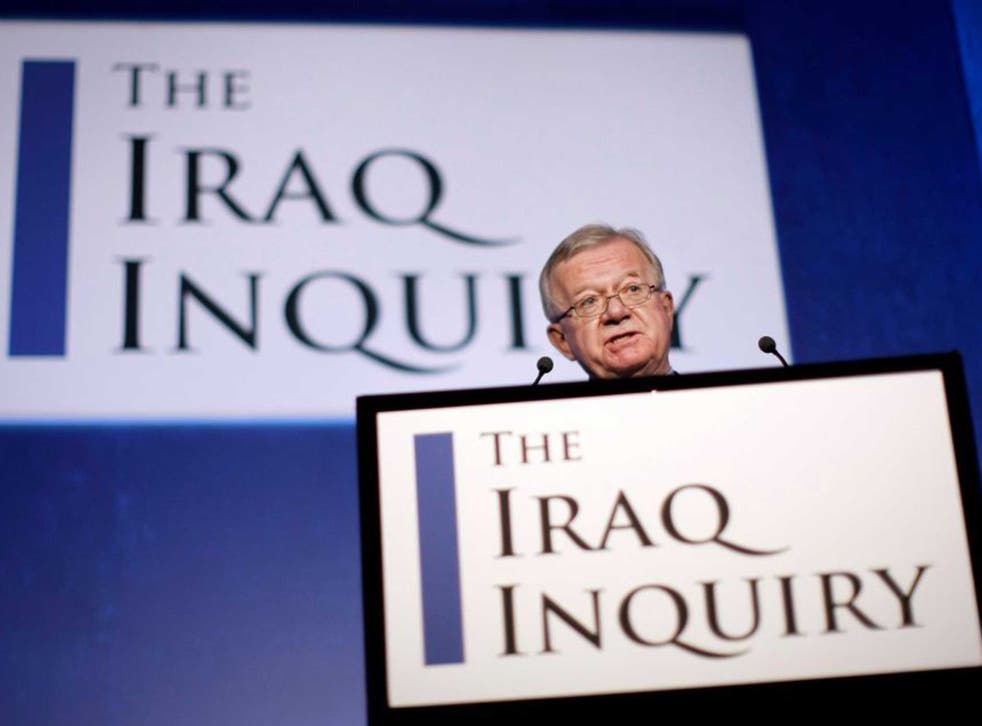 Sir John Chilcot angered MPs today by refusing to set a date for the end of his marathon six-year inquiry into the 2003 Iraq war.
The former top civil servant admitted that the families of the 179 British servicemen killed in Iraq wanted to know the truth as soon as possible, but said he did not want to give them "false hopes and expectations" by setting out a timetable for the publication of his findings.
The Iraq War: A timeline

Show all 16
Sir John, who is chairing the investigation which began in 2009, was being quizzed by the Foreign Affairs Select Committee on his committee's failure to produce its report before the May general election. He insisted it was not being delayed because of the election but because its work has not been completed in time.
Defending the delay, Sir John said: "We have to maintain the principles by which we have operated throughout: fairness, thoroughness and impartiality. It is our duty to deliver a report which gives the Government, Parliament, the public, and particularly all those who have been deeply affected by events in Iraq, the answers they deserve."
Sir John admitted he had underestimated the time it would take to analyse the 150,000 government documents submitted to the inquiry covering a nine-year period. "Constructing a reliable account is a massive task," he said.
He said a key delay was getting Tony Blair and George Bush to agree to their communications being published in the run-up to the US-led invasion. He described the "quite difficult exchanges" about the release of government documents. But he declined to blame the Cabinet Secretary Sir Jeremy Heywood, saying: "I've no reason to think otherwise than he acted entirely properly."


Today's hearing began on a sombre note when Sir John announced that one of his inquiry team, the historian Sir Martin Gilbert, died last night after a long illness. Sir John said the committee had benefited from "wisdom and insights". The historian was best known for his biography of Sir Winston Churchill, the 50th anniversary of whose death was marked last week.
Join our new commenting forum
Join thought-provoking conversations, follow other Independent readers and see their replies