MPs call for prostitution to be legalised, but demand tough new penalties on pimps
Scandinavian-style laws targeting customers proposed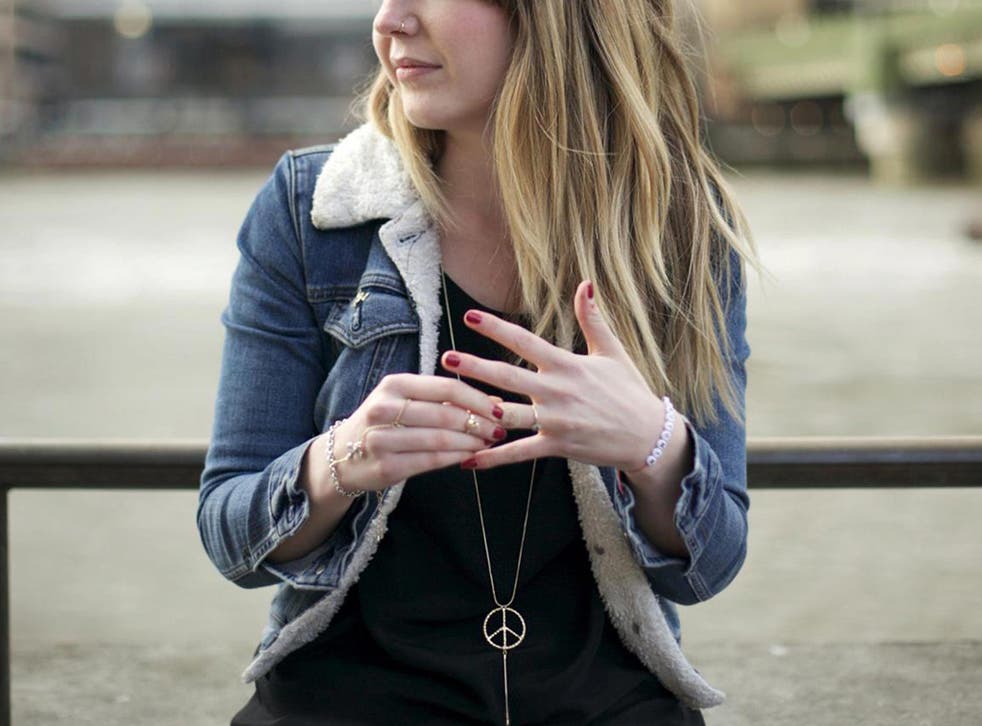 Laws criminalising women working as prostitutes should be scrapped and replaced with tough new penalties targeting customers and pimps who fuel the multibillion-pound sex trade, a year-long parliamentary inquiry has concluded.
MPs and peers of all parties urge Britain to follow Scandinavian countries by aiming the full force of the law against punters, rather than women who might have been coerced into selling their bodies. The starting-point for legislation should be the premise that prostitution amounts to violence against women and is an affront to sexual equality, their report, published on Monday, claims.
It argues for the introduction of a new "general offence" banning the purchase of sexual services. At the same time, soliciting offences that are currently used to prosecute prostitutes should be removed from the statute book. The sale and purchase of sex is currently legal in Britain, but soliciting, pimping, running a brothel and kerb-crawling are illegal.
Their call comes days after the European Parliament voted overwhelmingly for new laws criminalising prostitutes' clients. In the report, the all-party parliamentary group on prostitution delivers a damning verdict on the inadequacy of the UK's prostitution laws, some of which date back to the 1950s.
It warns that legal loopholes enable men to evade prosecution for abusing girls as young as 13 and fail to protect women who have been trafficked into Britain against rape.
The group also claims that a lack of political will to tackle the issue has helped turn this country into a lucrative destination for criminal gangs involved in the sex trade.
The Labour MP Gavin Shuker, the group's chair, said: "The current UK law is not working. It sends no clear signals about what we consider prostitution to be, in effect prioritising the gratification of punters at the expense of often vulnerable women and girls."
It concluded that current legislation was "complicated and confusing", with sex workers, rather than punters, often receiving the fines, antisocial behaviour orders and criminal records.
Sweden made the purchase of sex illegal in 1999 and has been followed by Norway and Iceland, while Denmark and France are also debating whether to follow suit. But critics of the move suggest it could drive prostitution further underground, making it more difficult to rescue women who wanted to escape the sex trade.
Last week's European Parliament vote was passed by a majority of 343 to 139. Mary Honeyball, the Labour MEP who put forward the resolution, said it would target "men who treat women's bodies as a commodity without criminalising women who are driven into sex work".
In 2004, the Labour government proposed the creation of tightly controlled "red light districts" to get vulnerable women off the streets, but dropped the idea in the face of widespread opposition.
Instead it brought in an offence criminalising men who pay for sex with women forced into prostitution, a measure that has been criticised for being ineffectual.
Monday's report recommends the law be toughened against men who have sex with a prostitute aged under 18. As long as the girl is aged 13 or over, the customer can currently escape a charge of child prostitution if he can argue he believed the girl was aged 18.
Norman Baker, the crime prevention minister, said: "We believe that those who want to leave prostitution should be given every opportunity to find routes out. We will ensure that legislation surrounding prostitution remains effective and continue to work with law enforcement agencies to achieve this."
Around the World: Prostitution and the law
Sweden Pioneered legislation criminalising the purchase, but not sale, of sex in 1999. Supporters claim this has reduced demand for prostitution and the number of sex workers.
Germany Legalised in 2002, creating an industry thought to employ 400,000 prostitutes and to be worth £13 billion a year.
The Netherlands Legalised in 2000 and Amsterdam is considered to be an international centre of the sex trade. Prostitutes became liable for taxes three years ago.
France Not illegal to buy or sell sex, although pimping and operating a brothel are prohibited. Parliament debating new laws to criminalise buying sex, with fines of at least €1,500 (£1,240).
Italy Street prostitution and single sex workers operating from apartments are legal, but brothels and pimping are banned.
United States Illegal (except in parts of Nevada which permit regulated brothels). However, it has been estimated that the American sex trade is worth about £8 billion and employs hundreds of thousands of people.
Australia Legal and regulated in New South Wales, Victoria and Queensland. In other states, running brothels remains illegal.
Case study: 'The Nordic model has failed'
Gemma, 24, from south-east London, is strongly opposed to the introduction of a new Scandinavian-style criminal offence banning the purchase of sexual services, saying it would push the trade further underground.
I started doing sex work about four years ago when I began work as a stripper. I went on to work in massage parlours and about a year ago I went independent, working from my home.
The Nordic model is a failed piece of legislation that has not worked and is not reducing the amount of sex work taking place. It is harmful and does not protect sex workers or keep them safe.
If I decided I was too nervous to work alone, I would not be allowed to have a friend over to work in a pair for safety: it would technically mean I was running a brothel.
What sex workers want is the removal of sanctions around sex work, like in New Zealand. Sex workers want decriminalisation; they do not want legalisation.
Legalisation means the regulation of sex work. It punishes those vulnerable women who are not able to jump through the necessary hoops, for example refugees and mothers. It's a backdoor process of criminalisation.
Decriminalisation is the removal of the laws that penalise sex workers and clients. Decriminalisation would make women safer. If decriminalisation happens it would not mean removal of laws to protect women from trafficking, exploitation and rape.
When a client is made to be a criminal, he isn't going to call the police to report suspected people trafficking. It is just driving it underground. This proposal would just create a blacker market than there already is."
Gemma (not her real name) was speaking to Katie Grant