MPs 10% pay rise approved - a week after George Osborne imposed a 1% pay freeze on all other public sector workers
David Cameron remains opposed to the pay rise but he faces pressure to block the move after years of wage stagnation for the rest of the UK's workforce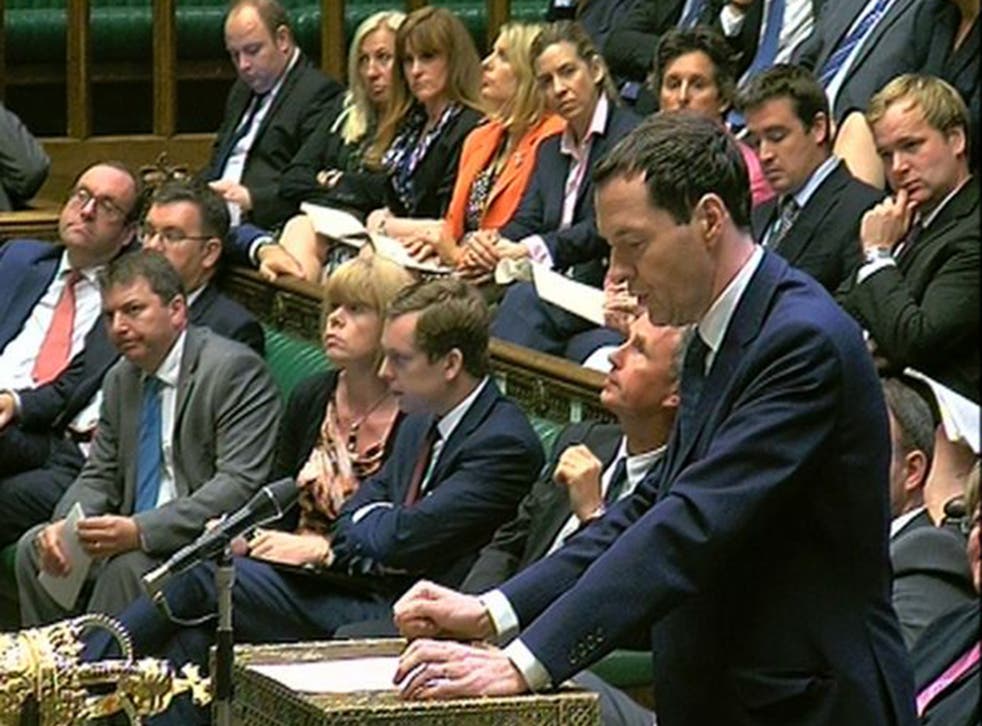 MPs have been given a 10 per cent pay rise - a week after George Osborne imposed a 1 per cent pay freeze on all other public sector workers.
The increase - from £67,060 to £74,000 - will be back-dated to May 8, the day after the General Election.
Confirmation of the pay rise was announced by the Independent Parliamentary Standards Authority (Ipsa), the expenses watchdog, after weeks of wrangling over the controversial move to hand MPs a 10.4 per cent hike at a time when most workers have suffered years of wage stagnation.
This view is shared by David Cameron, who has said the idea of a pay rise at a time of pay restraint "is simply unacceptable". But he is likely to face a public outcry as pressure mounts on him to intervene to block the pay rise and a petition calling on him to stop it has attracted more than 450,000 signatures.
Defending its decision, Ipsa said there was never a good time to give MPs a pay rise and delaying the decision further could end up causing another "disaster" similar to the expenses scandal in 2009.
"No-one can be in any doubt that consideration of MPs' pay is a toxic issue," the statement from Ipsa said. "A thousand and one reasons can be advanced for putting it off.
"There is never a right time to do anything. But putting it off for decades led ultimately to disaster in the form of the expenses scandal of 2009. What we are putting in place will settle pay for a generation."
Ipsa's confirmation of the pay rise came after it published a final public consultation in May, which stated it would go ahead with the move unless "new and compelling evidence" came forward.
Chris Grayling, the Leader of the House of Commons, wrote to Ipsa on behalf of the government saying the wage hike was "not appropriate" at the current time. But Ipsa did not receive any official submissions from the Conservatives, Labour or the SNP to its final consultation, only receiving representations from the Liberal Democrats, Greens, Democratic Unionists and Ulster Unionists who voiced their opposition.
Politicians have lined up to pledge not to accept the pay rise, including all four Labour leadership contenders. Yvette Cooper reiterated her promise to turn down the pay hike. "I won't take it," she said. "If that is impossible then I will put the money towards something like funding an apprenticeship or similar cause in my constituency. But I hope the Prime Minister does the right thing and intervenes to stop IPSA pressing ahead with this."
What does five more years of the Tories mean for Britain?

Show all 8
Among those who wrote to Ipsa to voice their opposition to the move were Alan Johnson, the former Labour cabinet minister, Gloria de Piero, Labour's shadow minister for women and equalities and Lib Dem MP Tom Brake.

Those who wrote to Ipsa supporting its decision to give MPs a pay rise included foreign office minister Tobias Ellwood, who said in his letter: "I know I speak for the silent majority (who are not millionaires) to say this increase is well overdue... I hope common sense will prevail and this pay rise will be honoured."
In his letter he said he "never expected to be watching the pennies at my age and yet this is what I now have to do," explaining that he would be earning "far more than I am now," if he was still in the Armed Forces.
The TaxPayers' Alliance, described Ipsa's decision as "inappropriate". Its chief executive, Jonathan Isaby, said: "This unaccountable body is doing our MPs a great disservice: the invisible quangocrats at Ipsa may have made this regrettable decision, but the public will inevitably direct their anger at their elected representatives in Parliament."
Join our new commenting forum
Join thought-provoking conversations, follow other Independent readers and see their replies