Assisted Dying Bill: MPs overwhelmingly reject plans to legalise procedure for people with terminal illnesses
The issue was debated for the first time since 1997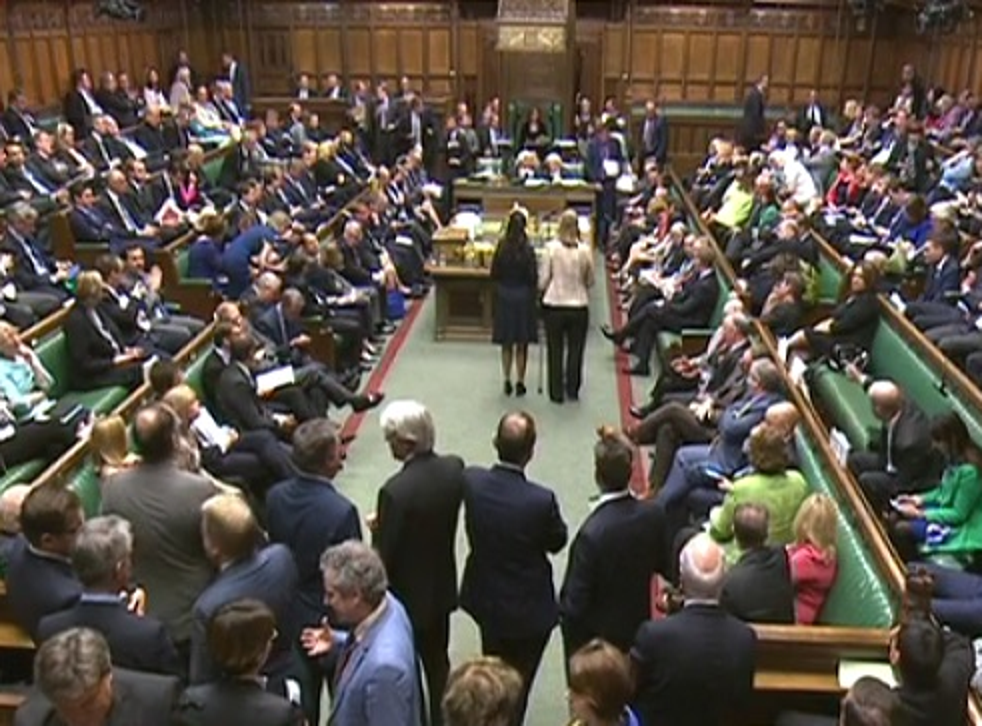 Doctors who help terminally ill patients end their own life will continue to face prosecution in Britain for years to come after MPs resoundingly rejected a landmark Bill that would have given people the 'right to die'.
By a margin of three to one, the House of Commons threw out legislation to allow adults with less than six months to live the right to ask for medical help to end their own life.The scale of the Bill's defeat, on a free vote, means the issue is unlikely to come before Parliament again for at least another decade.
Anti-euthanasia campaigners said the result was an unequivocal rejection of a "dangerous" piece of legislation but supporters of reform said it showed that MPs were "ridiculously out of touch" with the public.
During four hours of well attended and passionate debate, MPs broke across party lines to both attack and praise the Assisted Dying Bill.
Many spoke from personal experience of loved ones dying – to support diametrically opposite positions. Others spoke of their own fears of death while others invoked faith – both for and against the proposals.
"I served in London Fire Brigade for 23 years and worked with asbestos," the Labour MP Jim Fitzpatrick told the Commons. "I don't know how many people here have seen the terminal stages of asbestosis. Not only is it not pretty, it's damned ugly and if that's what lies in store for me, I want to control my own exit."
But the DUP MP Ian Paisley described how his father had been given just days to live – before going on to survive for another year.
"We prepared his funeral, we sat as a family, we talked about what we should do over the next few days," he said. "And that night, amazingly, he sat up in bed and demanded a cup of tea."
The Conservative former minister Caroline Spelman, who represents the Church of England in the Commons, said the Bill challenged respect for life. "Life is a gift from God with all it entails including pain and suffering," she said. "It is not for us to bring it to an end."
But another former Tory Minister, Crispin Blunt, disagreed. "While some people might believe that suffering is a grace-filled opportunity to participate in the passion of Jesus Christ, and that euthanasia selfishly steals that opportunity, I am afraid please count me out," he said. "To die well is a simple concept and one that would not have shocked Socrates."
Several MPs with medical experience spoke out against the Bill. Sarah Wollaston, a GP and chair of the Health Select Committee, said she had had the "privilege" to sit with many people at the end of their lives and that had convinced her not to support the legislation.
"There have often been times when people contemplate taking their life, people who ask me to help them take their life. They do so because of fear, because of a deep depression. Sometimes a profound sense they are a burden on their families. With time, I have seen many, many people come through that to find real meaning in their lives. We have to consider as a House the harms as well as the benefits, and we have to consider the impacts on wider society."
Philippa Whitford, a breast cancer surgeon and SNP MP, said the Bill did not solve what it set out to achieve. "This is not a tidy up of a small legal anomaly. It is a rubicon. It is changing and legalising the killing of one person by another, regardless of the reasons we would want to carry that out. I have been involved in the journey to death of many, many patients. But I have never considered as a doctor that death was a good treatment for anything, no matter what is wrong with you."
Ms Whitford echoed the sentiment of many opponents of the Bill when she said that it would not deal with long-term illnesses from which people wanted to escape – but a very narrow set of circumstances.
"When the public support this, they are not actually thinking about the last six months of a terminal illness. They are thinking about Alzheimer's. They are thinking about motor neurone disease, they are thinking about Parkinson's – none of which this Bill will solve."
But the former Liberal Democrat Care Minister Norman Lamb said he would be supporting the legislation. "When I ask myself the question 'what would I want in those circumstances, would I want that right?' I'm very clear in my mind that I would want it," he said. "I don't know whether I'd exercise it but I would absolutely want it for myself and how can I then deny it to others?"
In the final vote the Commons declined to give the Bill a second reading by 330 to 118 – a very high turn-out of MPs on a Friday when they are normally in their constituencies.
Afterwards, anti-euthanasia campaigners said the result was an unequivocal rejection of a "dangerous" piece of legislation but supporters of reform insisted it showed that MPs were "out of touch".
"They have done this because they have witnessed mission creep in the tiny number of places that have changed the law to allow assisted suicide and euthanasia – countries like Belgium, the Netherlands and the American state of Oregon," said Care Not Killing campaign director Peter Saunders.
But Sarah Wootton, chief executive of Dignity in Dying, said: "The vote only goes to show just how ridiculously out of touch MPs are with the British public on the issue. Suffering will continue as long as MPs turn a blind eye to dying people's wishes. Dying people deserve better."
Join our new commenting forum
Join thought-provoking conversations, follow other Independent readers and see their replies