MPs told the word 'robot' is not derogatory, but only if it's an intelligent one
The bizarre row over whether the word 'robot' is unparliamentary erupted during a debate on the renewal of Britain's Trident nuclear deterrent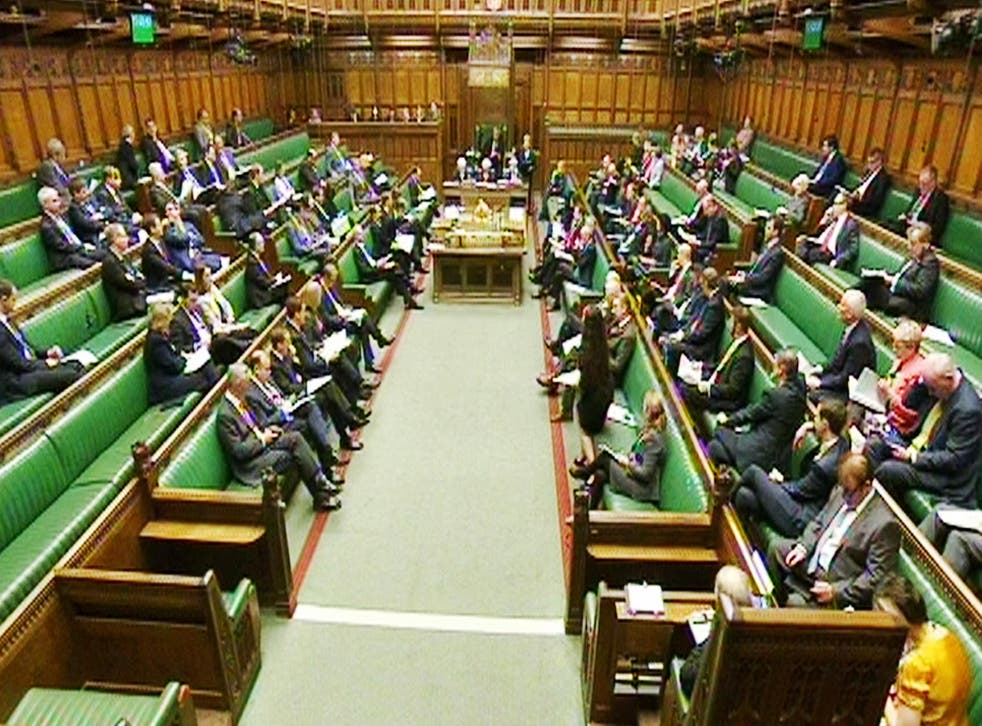 MPs have been told that calling an opponent "robot" is not a derogatory term – but only if they are referring to a "high functioning intelligent robot".
The bizarre row over whether the word was unparliamentary erupted during a debate on the renewal of Britain's Trident nuclear deterrent, led by the SNP.
After John Woodcock, a pro-Trident Labour MP, launched a scathing attack on the SNP's record on education and health in Scotland, SNP MPs attempted to intervene.
But Mr Woodcock refused, saying: "I would be happy to take every one of you robots, getting your instructions, but the proposer of the motion refused point blank to take me."
John Nicolson, SNP MP for East Dunbartonshire, raised a formal objection to being labelled a "robot," claiming it qualified as unparliamentary language.
But he was told by the deputy speaker Eleanor Laing that it did not – in this case – breach parliamentary rules.
She told MPs: "I was just turning over in my mind whether the description 'robot' for a member of this House would be considered to be derogatory and I have come to the conclusion that in some circumstances it might and in some it might not.
"For the moment, I am concluding for my own peace of mind that the honourable gentleman was thinking of a high functioning intelligent robot, and therefore for the moment I will not call him to order for the use of the word."
Mr Woodcock continued his speech in defence of renewing Trident, telling the SNP: "I'll be happy to refer to them as honourable robots."
Earlier in the day Mr Woodcock hung submarine-shaped leaflets on MPs' doors outlining the argument in favour of renewing Trident.
The leaflet said maintaining the nuclear deterrent was "vital to maintain security in future decades".
. @JWoodcockMP has hung submarine-shaped leaflets on Labour MPs' doors https://t.co/8TmgBdqOB2 pic.twitter.com/lUHH1PqODU
The SNP's Pete Wishart responded with his own, hand-drawn diagram:
Join our new commenting forum
Join thought-provoking conversations, follow other Independent readers and see their replies