MPs turn fire on Cameron after dismal showing
Backbenchers urge PM to adopt more right-wing policies after failure at the polls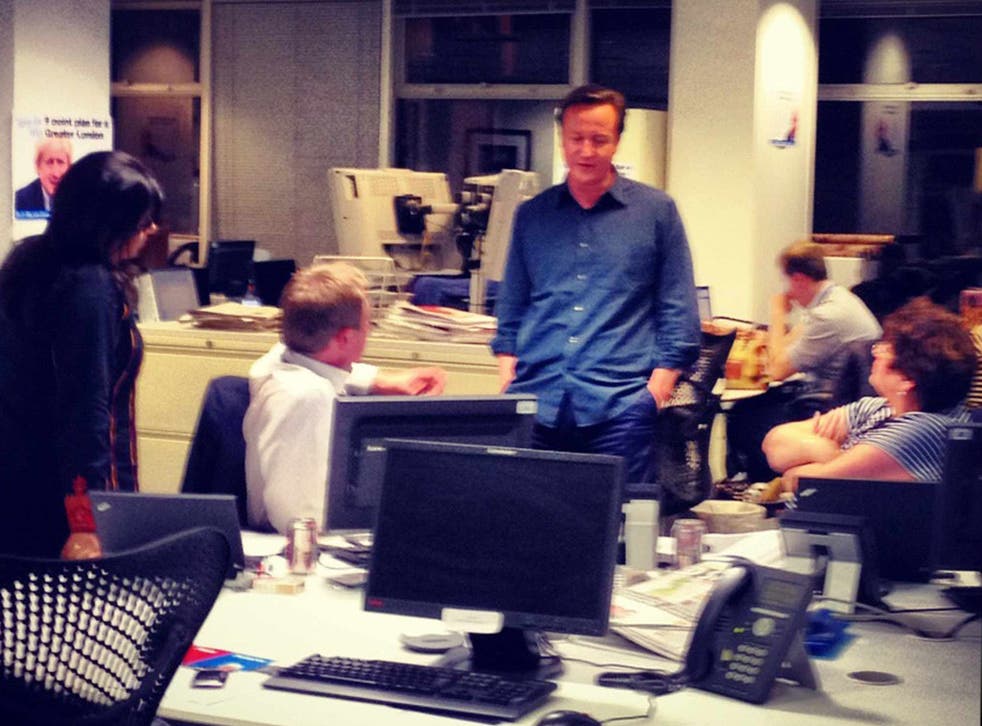 Alarm bells rang in the Conservatives' headquarters yesterday over the party's weak showing in some of the marginal seats that will determine general election victory.
Although the Tories avoided a meltdown in the local council elections, and will blame the reverses on mid-term blues, their performance nationally was at the worst end of expectations. Defeats in every part of Britain, partly fuelled by defections of former supporters to the UK Independence Party (Ukip), provoked recriminations in Conservative ranks.
The results have emboldened Tory right-wingers to press David Cameron to adopt a tougher stance on issues including Europe, immigration and taxation. He faced immediate calls from his own ranks to stop pressing ahead with "liberal" policies such as reform of the House of Lords and championing gay marriage.
Across the electoral battleground of south Essex, the Tories struggled to hold on to crucial swing voters. Labour won control of Thurrock, where the incumbent Conservative MP has a majority of just 92, and of Harlow.
The Tory vote crumbled in Southampton, one of whose Westminster seats Labour holds by 192, and in Plymouth, both of whose MPs have small majorities. In the volatile West Midlands, the Conservatives lost both Dudley and Redditch and were routed in Birmingham, losing 11 of the 18 seats that they were defending.
Their support also slumped in the North-West of England, which has a high number of marginal constituencies, losing three of the four seats it was defending in Oldham and four in Bolton. The gloomy news for the Tories was compounded by signs that they were losing support to Ukip. The anti-EU party picked up few seats, but averaged about 14 per cent in the wards it contested.
Mr Cameron faced calls from his MPs – and even one minister – to pay more attention to his own supporters' views and to abandon Liberal Democrat-inspired priorities. Gerald Howarth, the Defence Minister, condemned moves to reform the Lords and support gay marriage. The Peterborough MP, Stewart Jackson, a former ministerial aide, urged the Prime Minister to "stop fixating on the agenda of a liberal clique".
Eleanor Laing, the Epping Forest MP, said he should listen "rather more to Conservative MPs who represent the real people of this country" and less to the "Liberal Democratic intellectual urban elite with the student politics ideas of reforming the constitution and taking forward green policies".
Baroness Warsi, the Tory co-chairwoman, led an attack yesterday against Ukip as she linked Ukip's rise to the rapid decline of the far-right British National Party, which lost all six of the council wards it was defending.
She said: "Where Ukip is fielding candidates this time that the BNP did last time but they're not this time, I think that will have an impact."
Huge Labour gains leave Coalition with identity crisis
Boris Johnson passes the winning post – but it was no easy ride to victory
'Red Ken' finally reaches the end of the line
Clegg punished with his party's worst-ever results
MPs turn fire on Cameron after dismal showing
Labour takes power across the country – and Miliband tightens grip on his party
Leading article: A good result, but Labour must beware a false dawn
Steve Richards: Labour (and Ed Miliband) are no longer doomed
Andrew Grice: Bruised and battered, Clegg will struggle to sell Coalition relaunch
Professor John Curtice: Labour's making progress, but it's still some way from No 10
Chris Bryant: The naked and the dead – just a couple of the things you meet while canvassing
Galloway's Respect wins in Bradford again
'Chipping Norton set' desert the Tories
Cities reject Cameron's dream of mayors for all
Salmond setback as Scots nationalists fail in Glasgow

Join our new commenting forum
Join thought-provoking conversations, follow other Independent readers and see their replies