Nadine Dorries warns of a 'tidal wave' of immigrants from Yugoslavia - which no longer exists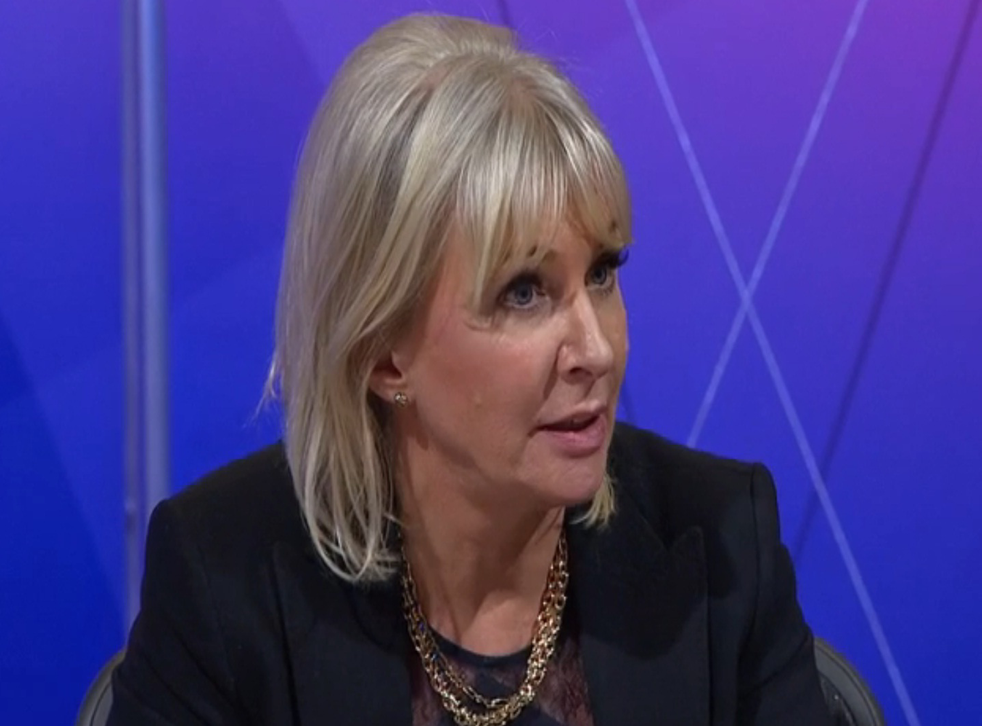 Nadine Dorries claimed that Britain could see a "tidal wave" of immigrants from Yugoslavia on live television yesterday evening.
Speaking on BBC Question Time, the Conservative MP waded into the debate on relaxed EU restrictions on immigration from Bulgaria and Romania with the surprise addition of the dissolved country.
Ms Dorries said: "There has been no tidal wave but there might be tomorrow, there might be next year - we don't know – and that is the problem.
"We could have a tidal wave from Yugoslavia."
She was responding to a question from a Romanian audience member, who asked whether "racist rhetoric" would subside after fears of large-scale immigration when the cap lifted on 1 January were not realised.
The blunder has been trending all day on Twitter.
One user quipped: "Nadine Dorries is clearly not a Eurovision fan."
Another wrote: "Note to Nadine Dorries: Yugoslavia ceased to exist some time ago. The breakup caused a little disturbance. You seem to have missed it."
The former country of Yugoslavia broke up after the fall of the USSR in the 1990s, following years of tension that culminated in the Yugoslav Wars.
Its composite countries eventually settled as Serbia, Montenegro, Macedonia, Kosovo, Bosnia and Herzegovina, Croatia and Slovenia.
The Mid Bedfordshire MP, nicknamed "Mad Nad", was temporarily suspended from the parliamentary Conservative Party for appearing in reality show I'm a Celebrity…Get Me Out of Here! in 2012.
She has also come under fire from pro-choice campaigners for her successive attempts to lower the legal time limit for abortions.
Ms Dorries was unavailable for comment but she later tweeted: "#yugoslavia thing really making me laugh!! NO idea why I said it, other than fact that I worked there in 70's it will ALWAYS be Yugo to me.
"And to most people my age but I do understand, Twitter [is] dominated by those much younger."
Join our new commenting forum
Join thought-provoking conversations, follow other Independent readers and see their replies