Naz Shah readmitted to Labour party following anti-Semitism row
The Bradford West MP was stripped of the parliamentary whip and suspended from party activity in April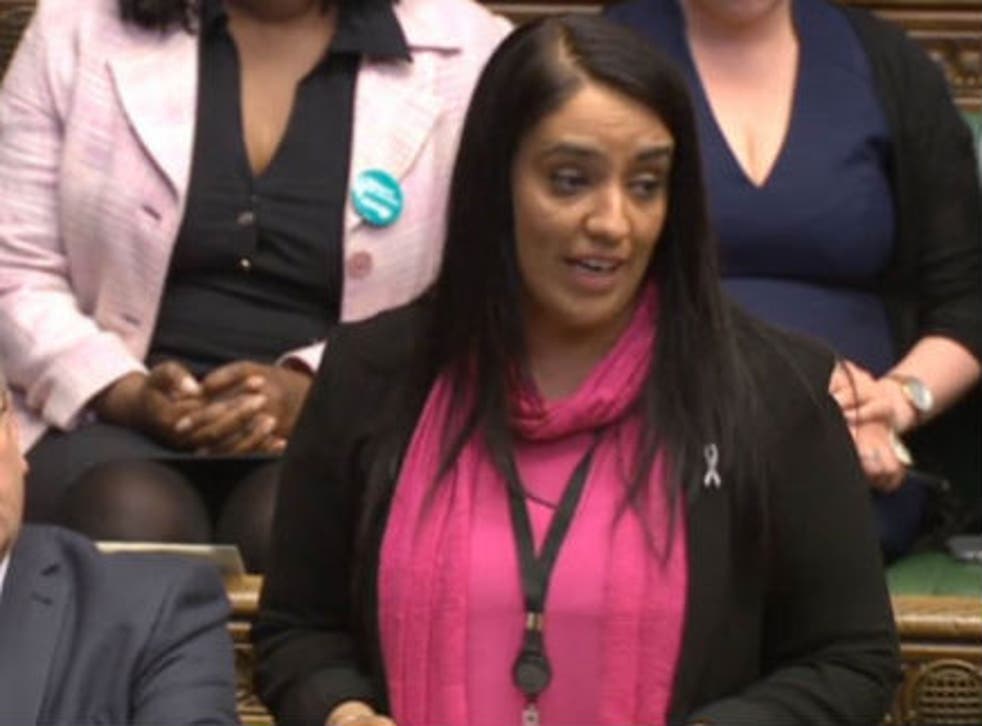 Naz Shah has been readmitted to the Labour party following her suspension over social media posts suggesting Israelis should be "relocated" to the United States.
The Bradford West MP was stripped of the parliamentary whip and suspended from party activity by Labour leader Jeremy Corbyn in April pending an investigation by Labour's National Executive Committee over Facebook posts made before she was elected as an MP.
On Tuesday, Labour's National Executive Committee decided to reinstate Ms Shah to the party. It is understood that conditions apply to her suspension being lifted.
The party's three-person disputes panel decided the MP must apologise for bringing the party into disrepute, carry on engagement with the Jewish community and face being expelled if another incident occurs, according to the BBC.
Ms Shah told Buzzfeed News she was informed of the decision by email on Tuesday afternoon.
Labour became embroiled in a row over anti-Semitism after a 2014 Facebook post came to light in which Ms Shah shared a graphic of Israel's outline superimposed onto a map of the US under the headline "Solution for Israel-Palestine Conflict - Relocate Israel into United States", with the comment: "Problem solved".
The Guido Fawkes website - which published the post - also pointed to another made before Ms Shah was an MP, which used the hashtag #IsraelApartheid above a quote saying: "Never forget that everything Hitler did in Germany was legal".
In a statement to the House of Commons, Ms Shah apologised saying she accepted and understood that "the words I used caused upset and hurt to the Jewish community and I deeply regret that".
Ms Shah resigned as an aide to shadow chancellor John McDonnell after the posts were exposed and later stood down from the Home Affairs Select Committee.
Her re-admittance has been welcomed by the Chair of the Jewish Labour Movement Jeremy Newmark who called the decision a "positive sign".
The executive director of human rights organisation Reprieve described the news as "pleasing", saying: "She understood [she] did wrong and she apologised, Naz can now be powerful advocate for tackling anti-Semitism."
The row over Ms Shah's comments also led to Ken Livingstone being suspended from Labour after he made repeated references to Hitler.
The former London Mayor's case has been referred to the National Constitutional Committee.
The lifting of Ms Shah's suspension also follows the release of an independent report into anti-Semitism in the Labour party by former director of human rights organisation Liberty, Shami Chakrabarti, which recommends that members resist the use of Hitler, Nazi and Holocaust metaphors.
Join our new commenting forum
Join thought-provoking conversations, follow other Independent readers and see their replies