Neil Kinnock: David Cameron will be forced out like Thatcher if he goes ahead with 'cruel' tax credit cuts
Exclusive: Former Labour leader issues warning to PM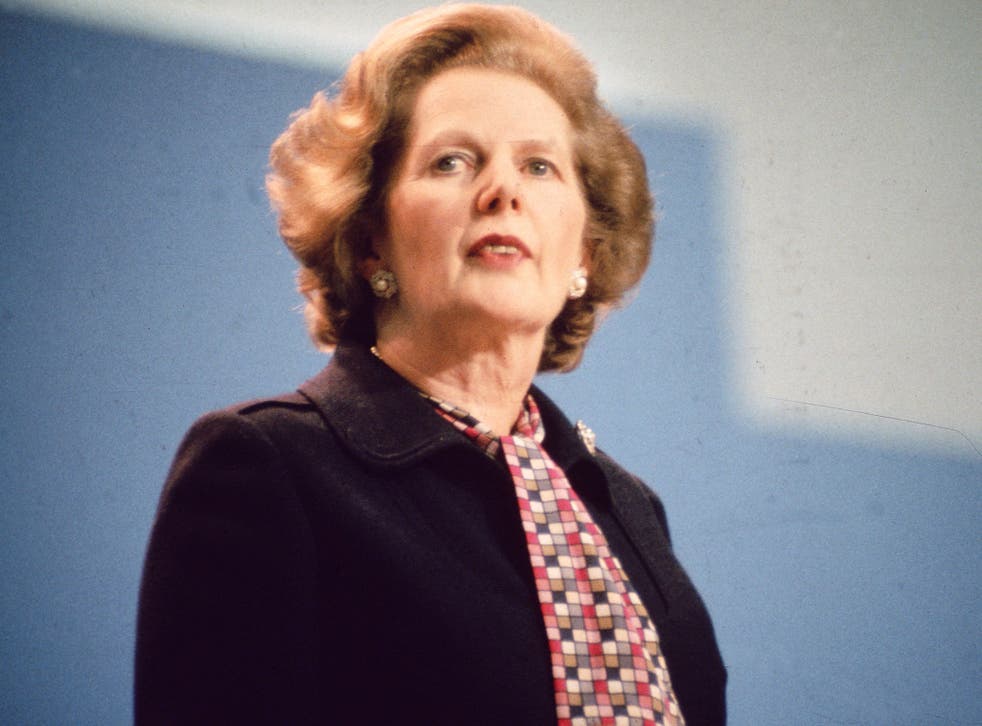 David Cameron's cuts to tax credits could see him forced out of Downing Street just as Margaret Thatcher was, Neil Kinnock has warned.
In a rare intervention, the former Labour leader told The Independent the Prime Minister's "cruel" plans to cut £4.5bn from tax credits would provoke a similar reaction to Ms Thatcher's divisive poll tax.
Lord Kinnock, the opposition leader between 1983 and 1992, said the tax credit cuts would be "devastating for millions of workers' families".
He said: "Two months ago the Budget pledged to 'reward work and back aspiration'. The working tax credit cut negates that for over three million workers. Everyone – whatever their income – can see the massive injustice. The British sense of fair play will be deeply offended.
"Failure to maintain working tax credits could bring early departure for David William Donald Cameron. Let's hope that provokes a rapid swerve away from this cruel policy, just like the poll tax. The well-being of families demands that."
The poll tax, introduced in Scotland in 1989 a year before it was implemented in England and Wales, was a single flat-rate tax on every adult, set by the local authority. Many refused to pay it and subsequent civil unrest contributed to Margaret Thatcher's downfall as prime minister. The poll tax was replaced by council tax in 1993.
"The coming huge cut in working tax credits without other income safeguards will be devastating for millions of workers' families - and, because it will hit consumer demand and increase dependence on household borrowing, it is manifestly inefficient as well as profoundly unjust." Lord Kinnock​. said​
His comments come as pressure grows on Downing Street to mitigate the impact of the cuts on low-income families. One cabinet minister told the Times that Mr Osborne was "evil" for pushing through these changes without offering more help. According to the Institute for Fiscal Studies, it is estimated that some households will lose £1,300 a year on average.
One Tory MP said to the Independent that pressure was also being applied on the Chancellor by the 2015 intake of MPs. He said: "Lots of colleagues were promised a budge [on tax credits] so now the Chancellor will find himself in some trouble if he doesn't satisfy those colleagues. Quite a lot of them are new colleagues.
"The point I'm making is that those of us who have been around for five years have simply become bruised, battled and healed again over it – and now those who have just been elected are facing up to the hideous reality of what it's actually like being an MP in these circumstances and they are going through the mill."
Others in the party advised Mr Osborne to get his "tin hat on" and press ahead with the tax credit cuts. Speaking on the BBC's Andrew Marr show, Ken Clarke, the former chancellor, said: "When you've got yourself a mandate to put things right, get on with it quickly because you won't keep popularity very long.
"You've got time for the effects to show and put up with the difficulties because obviously everyone will protest if you do anything that isn't straightforwardly popular."
Join our new commenting forum
Join thought-provoking conversations, follow other Independent readers and see their replies