New Stonewall chief Ruth Hunt: Teach preschool children to celebrate being gay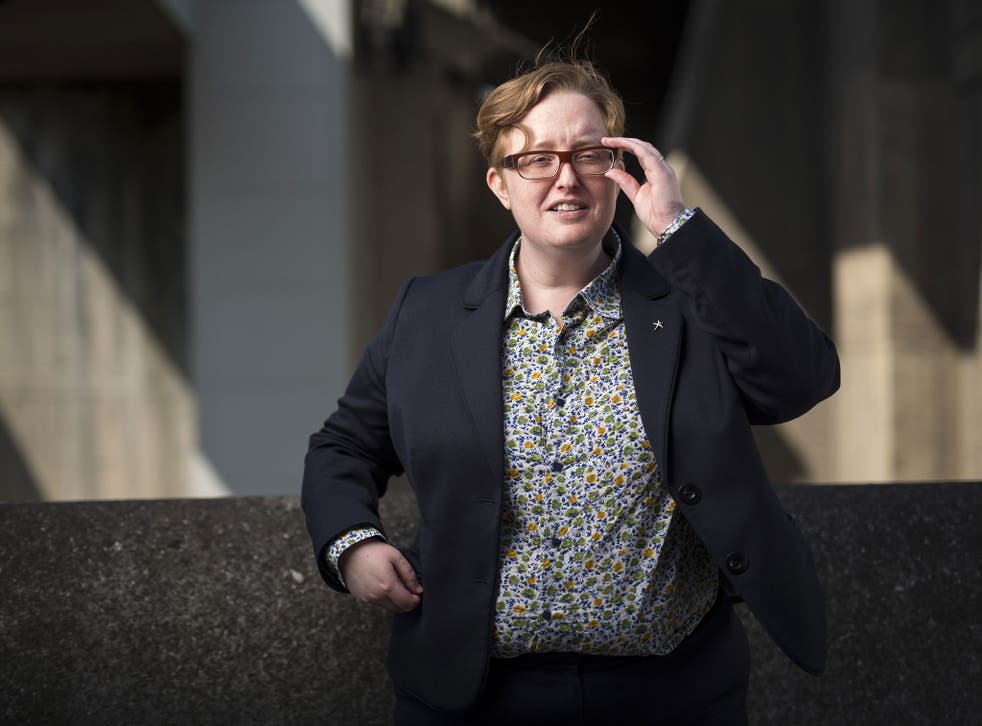 Preschool children should be taught about gay relationships to combat future homophobia in society, the new chief executive of Stonewall has told The Independent.
In an exclusive interview, Ruth Hunt said that she wants the gay rights charity to commission books "celebrating difference in all its forms for under-fives".
The initiative is part of the organisation's commitment to tackling homophobia in schools, which has the backing of the new Education Secretary. "Nicky Morgan wrote to me this week saying she was very keen to tackle homophobic bullying in schools, and there's a very real commitment to shifting attitudes in schools," said Ms Hunt.
"I think the next step is about going into preschools. We need to encourage [under-fives] to think about different families. Loads of kids these days have two mums or two dads – or at least gay uncles and aunts."
Ms Hunt says the Coalition has been very supportive of the charity's work with children, which has included sending a film into every primary school celebrating same-sex-parent families. Explaining her own vision for curbing homophobia among future generations, Ms Hunt said: "I think the next step is about going into preschools. I know from all my godchildren that the quality of children's books depicting difference is dire.
"I really want to commission – and this is something we've got to talk about as an organisation – a suite of books that celebrates difference in all its forms for under-fives. With different families in it but also mixed-race people and sent into every preschool setting. That will take time too. But that is possibly one of the most radical campaigns we could do.
"The most important thing is that it's all age appropriate, but we grew up reading Cinderella and that didn't turn me into a blatant heterosexual, so we need to just chill out a bit, don't we? Banning books is never the way. There's no evidence whatsoever that you can make anyone gay."
Working with younger children might curb homophobia that is already rife in primary schools, where the use of the word "gay" as a pejorative term is still endemic, she said. "Most language moves on but 98 per cent of kids hear 'that's so gay' on a regular basis and it was the same five years ago. We've seen bullying of gay kids go down from 65 per cent to 50 per cent, so the bullying's going down but not the language.
"It's happening in primary schools too. What we're hearing also in primary schools is 'you're so lesbian' just for girls holding hands. And they're eight. Teachers have anxiety about pushing back on it. And parents need to too."
Speaking about government support for Stonewall's work, she said David Cameron was "incredibly brave" to pursue equal marriage. "You can't underestimate the importance of marriage at shifting social attitudes and it was incredibly brave of Cameron to pursue that. He didn't have to."
The charity has only three international staff at present, but Ms Hunt says they will probably be expanding their international team "because the demand is so high that we're turning countries away at the moment".
But her style of working will be in contrast to those of Peter Tatchell and more confrontational campaigners for international gay rights. "[Stonewall's method of tackling homophobia abroad] doesn't lend itself to what British-based activists want us to do, which would be to stand outside embassies and shout. We've got to be led by the activists on the ground.
"What activists say is shouting out loud in the press is not necessarily helpful... I think a kiss from John Barrowman is hugely powerful, in the same way that showing the Brookside kiss in the [2012] Olympic opening ceremony was incredibly powerful.
Join our new commenting forum
Join thought-provoking conversations, follow other Independent readers and see their replies