NHS 'health tourism' crackdown making destitute migrant mothers pay thousands for care
Exclusive: The NHS has pursued patients who have lost babies for bills of up to £2,600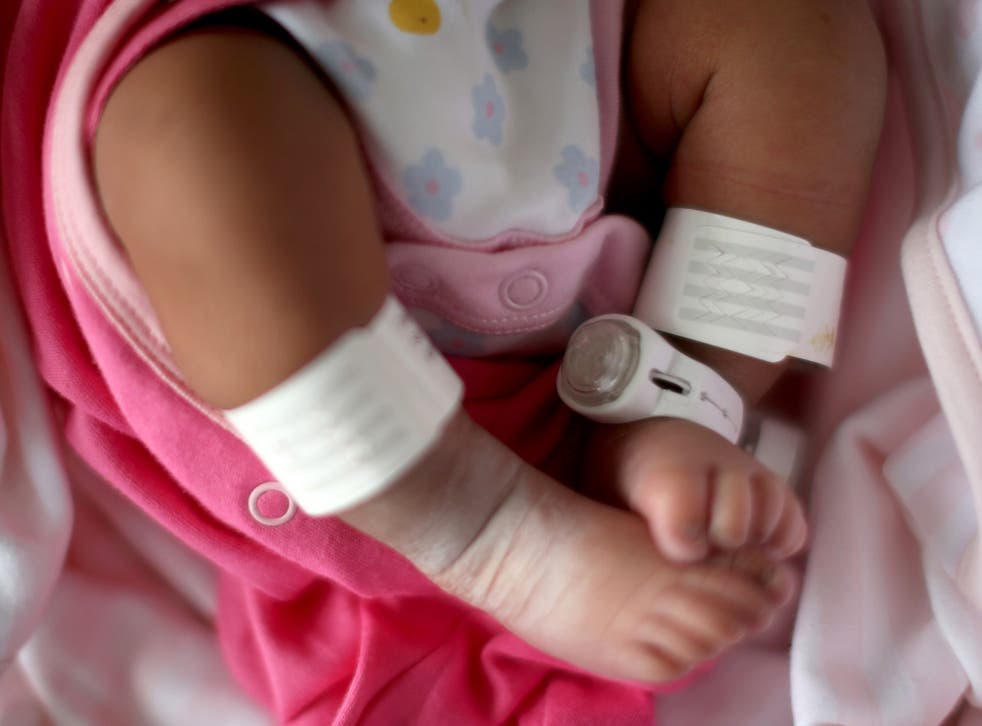 The NHS crackdown on so-called "health tourism" is having a devastating impact on vulnerable, pregnant migrant women and their babies, The Independent can reveal. A new report compiled by doctors working at a charitable clinic in London has revealed disturbing details of often destitute women charged thousands of pounds by the NHS for essential care during pregnancy.
In two cases, women were pursued for four-figure sums even after their babies died in hospital.
The study, which was carried out by the international charity Doctors of the World, raises serious concerns that pregnant women are being put off gaining access to healthcare because of charges, which the law states should be extracted from undocumented migrants – even after urgent maternity care.
Many of the women surveyed by Doctors of the World had not sought medical advice until late in their pregnancy, often because of fear of charges or of the NHS challenging their immigration status. Women who do not see a doctor until late in pregnancy are at a much higher risk of complications.
Out of 35 women surveyed for the report, two lost their babies, compared with a national UK neonatal mortality rate of seven in 1,000.
Nine of the women were charged amounts ranging from £1,500 to £6,000. One, a 34-year-old Nigerian migrant, told The Independent that she had been told about the bill hours after the death of her baby.
In numbers: the NHS crisis

Show all 7
Having attended a London hospital four weeks into her pregnancy, she was told she would be charged for treatment. Concerned she would be unable to pay, she declined further help, until being referred by Doctors of the World to a GP at 20 weeks' pregnant. The GP later referred her to the same London hospital as an emergency case.
Her baby was born prematurely and died shortly after.
"If I had gotten proper treatment that first time I don't think I would have lost my baby," she said. "I was not in the UK to get treatment for free. I needed someone to be there for me and they were not. All they wanted was money."
The Independent has chosen not to name the hospital, on the advice of Doctors of the World, which warned that to do so might compromise the future care it provided to the woman concerned.
A second woman, who lost her baby at 40 weeks, was charged £2,620 for her treatment. The report covered cases dating from March 2013 to June 2014.
The Coalition Government has emphasised that the NHS is a "national, not an international, health service", and has introduced new charges for some overseas visitors and migrants, in order to recoup £500m a year by 2017.
Undocumented migrants – otherwise known as illegal immigrants – of whom there are estimated to be hundreds of thousands living in the UK, are not entitled to free NHS care save for a few exceptions. They may see a GP for free, and can receive free care if they have been a victim of rape or female genital mutilation.
According to law, they cannot be denied emergency or maternity services, but hospitals are encouraged to pursue payment after care is given.
Campaigners have called for an exemption for maternity services. There is also deep disquiet among many NHS staff about the charges.
Dr Clare Shortall, the author of the report and a volunteer at the Doctors of the World family clinic in east London, said that presenting bills to people after giving birth would act as a deterrent to seeking vital healthcare.
"We hear stories of people desperately trying to borrow money from friends and family and then eventually not going to hospital because they think they can't afford it," she said.
"Many of these bills seem to have been sent out on autopilot with no thought to how they will affect those who will receive them. Just because they are able to do it does not make it the right thing to do. It's not just inappropriate, it's wrong."
The average length of stay in the UK of the women included in the report was four and a half years. Dr Shortall said her patients were "by no stretch of the imagination health tourists".
Cathy Warwick, the chair of the Royal College of Midwives, said she had "real concerns" about "the aggressive pursuit of charging migrant women for medical care".
"Midwives should not act as gatekeepers to the maternity services," she said. "They owe a duty of care to all pregnant women who seek care from them and they should provide care to all pregnant women irrespective of ability to pay.
"We urge service providers to exercise compassion and sensitivity when dealing with migrant women, especially when they have suffered the tragic loss of their baby."
Migrant charges are pursued by hospitals' overseas-visitors offices. There is evidence that many hospitals exercise discretion. In the case of the woman The Independent spoke to, the hospital stopped calling about the payment in October last year – more than a year after the loss of her baby.
A Department of Health spokesperson said: "International visitors are welcome to use the NHS, provided they pay for it – just as UK families do through taxes.
"With the NHS busier than ever, our plans to recoup these costs better will help keep services sustainable."
Free care: The rules
In the UK, free NHS care is delivered on the basis of someone being "ordinarily resident". People from within the EU can get free care with their European Health Insurance Card. People who live outside the EU now need to have health insurance; if they do not, they can be charged 150 per cent of the NHS costs of a treatment.
Undocumented migrants are charged for NHS care in all but a few cases, although they are entitled to free access to a GP. No one can be refused emergency treatment care on cost grounds, but charges can be later pursued from those ineligible for free care.
Maternity services are considered "immediately necessary" and cannot be refused to anyone on costs grounds.
Case study: 'I was billed the day my baby died'
Cathy, 34 (not her real name), says she was a regular visitor to the UK from Nigeria for several years. She became pregnant with her partner, who lived here, in 2012, but lost contact with him.
She visited a London hospital four weeks into her pregnancy but, after being told about charges for migrants, decided not to continue her healthcare there.
After suffering pain 20 weeks into her pregnancy, she attended a "Doctors of the World" clinic in east London. They referred her to another London hospital where she was given medication and charges were not discussed. She also made contact with a GP, who several weeks later referred her to hospital as an emergency case following complications in her pregnancy. She was taken to the original hospital and was treated as an emergency. Her baby was born prematurely at 25 weeks, and died soon after. The same day, she says, she was told she would be charged.
She received a bill for £1,500, which the hospital pursued via regular telephone calls until October last year. She has paid back £100, largely thanks to support from her church.
Now she is applying for a visa, but because of her undocumented status cannot do regular work or receive benefits.
Read the full Doctors of the World report here: www.doctorsoftheworld.org.uk
Join our new commenting forum
Join thought-provoking conversations, follow other Independent readers and see their replies