NHS pay cap can be lifted without costing Government much money, says doctor who is Tory MP
Dr Dan Poulter says claims of a huge extra cost ignore the soaring bill for paying agencies to plug the gaps left by shortages of permanent staff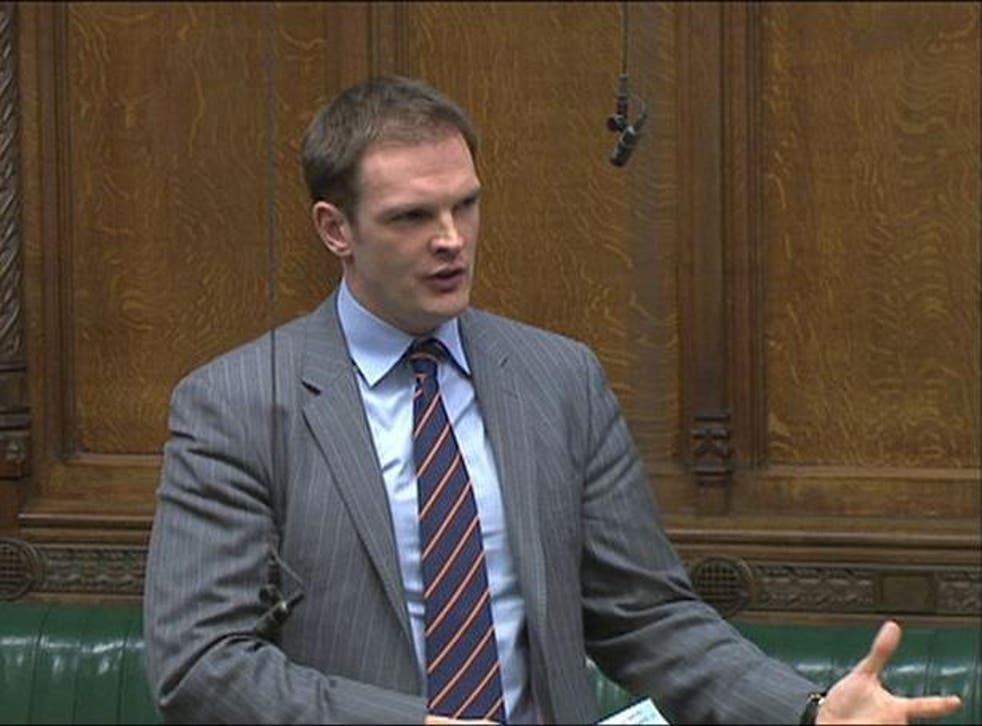 The damaging NHS pay cap can be lifted without costing the Government any significant money, a Conservative MP and practising doctor says.
Dr Dan Poulter has put forward a plan to persuade Theresa May to ease the pressure on health service staff, by recognising the current calculations of the cost of a pay rise are fatally flawed.
Unless there is an urgent rethink to ensure doctors, nurses and other staff are "properly rewarded", they will flee the NHS in growing numbers, he told The Independent.
The Prime Minister has stamped on a Cabinet revolt on the public-sector pay freeze by insisting higher spending would threaten her key priority of driving down the budget deficit.
Specifically, Downing Street ruled out going back on the 1 per cent cap imposed on nurses, doctors and dentists in 2017-18 – way below the inflation rate of almost 3 per cent.
But Dr Poulter said the claims of a huge extra cost to the NHS were wrong, because they ignored the soaring bill for paying agencies to plug the gaps left by shortages of permanent staff.
Those shortages were growing, as underpaid staff were "driven into the arms of agencies" where they could earn many times their normal hourly rate.
If the sky-high cost of agency staff – almost £3bn last year, £559m above budget, official figures show – was included, then lifting the cap would be "broadly fiscally neutral", Dr Poulter argued.
The former health minister said the NHS pay review bodies wanted to include the size of the agency bill when making its recommendations, but had been unable to do so.
"If the Treasury says 'don't do more than a 1 per cent rise,' then their hands are tied," he pointed out.
Dr Poulter, who works part time at a London teaching hospital, said agencies could "cream off about 25 per cent on top" of the cost of paying temporary staff.
Official figures show that the NHS was £559m "off plan" in 2016-17 in the amount it paid agencies, spending 23.5 per cent more than it intended.
In 2015, Health Secretary Jeremy Hunt ordered that locums should never get more than 55 per cent above the wage of an equivalent staff member, unless patient safety is at risk.
But hospitals are still paying locums up to £360 an hour, seven times that earned by the most senior full-time staff doctors, according to the most recent data.
"Doctors can earn one year's salary in just six months working as a locum," Dr Poulter said.
Painting a grim picture of morale in the NHS, he said: "Staff are leaving to work in the private sector, or reducing their hours and taking on agency work instead.
"They don't want to do that, because they were trained by the NHS and feel a strong loyalty and sense of public service to working in the NHS – but they need to feel they are being properly rewarded.
"There is not just a moral case for recognising that NHS workers need a pay increase. There is also a very real retention-and-recruitment case, as well as a financial one."
Ms May has insisted many NHS staff are receiving "progression pay", which means overall rises above 1 per cent, but Dr Poulter said this excluded 500,000 of the most experienced, at the top of their pay scales.
Meanwhile, up to 50 per cent of newly-qualified doctors were leaving after two years of foundation training, often for financial reasons.
"This is not doctors behaving in a mercenary manner. They are recognising their financial reality and feeling anxious about paying the mortgage, or looking after their families," Dr Poulter said.
However, answering questions from MPs this week, Elizabeth Truss, the Chief Secretary to the Treasury, insisted the Government did look at the "overall affordability" of pay awards.
"That is the remit of the independent pay review bodies," she said. "They hear evidence from the experts on the frontline and make their recommendations.
"We accepted the recommendation for doctors that was put to us. We accepted the recommendation for nurses and other NHS workers as well. We respect that pay review body process."
Join our new commenting forum
Join thought-provoking conversations, follow other Independent readers and see their replies