Government accused of 'wasting millions of pounds' as it abandons sale of NHS staffing agency
Aborted privatisation of NHS Professionals condemned as 'filling the pockets of management consultants' – at a time of a recruitment crisis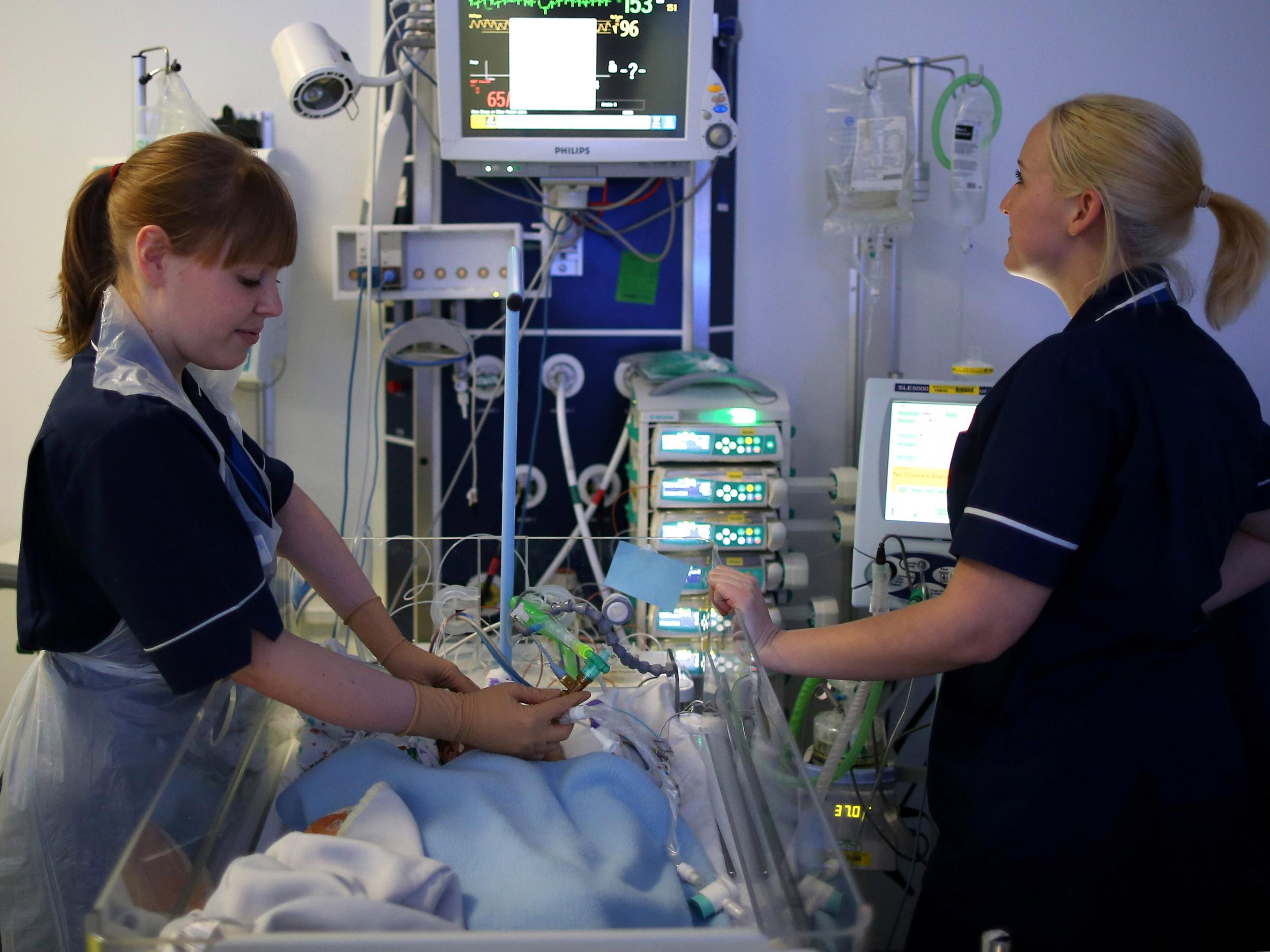 Ministers have been accused of "wasting millions of pounds" after abandoning the controversial sale of an NHS staffing agency.
Public services union Unison protested that exploring the aborted privatisation of NHS Professionals had involved "filling the pockets of management consultants", at a time of a recruitment crisis.
The Department of Health abandoned the sale on Thursday of the agency that supplies more than 90,000 doctors, nurses and other healthcare workers, after failing to receive any adequate bids.
The proposal had been strongly criticised because the use of NHS Professionals saves the NHS about £70m a year by supplying staff more cheaply than private sector agencies.
Embarrassingly, it is the second privatisation halted within a year, after a plan to sell off the Land Registry, the body that records the ownership of property, was shelved last September.
Labour hailed the announcement as a "major U-turn on a misguided policy from a Government with no solution to the workforce crisis in the NHS".
But, health spokesman Justin Madders added: "At a time when the Government says it wants to cut back the use of temporary workers, it is staggering that proposals for a sale got this far.
"Ministers have major questions to answer about why they tried to sell off this successful public body and how much money has been wasted in this process which could have been spent on patient care instead."
And Sara Gorton, Unison's head of health, said: "Despite many warnings, ministers have once again gone through a pointless exercise, wasting millions of pounds of taxpayers cash.
"Instead of filling the pockets of management consultants, this money could have been better spent improving services for patients."
An investigation by the respected Health Service Journal found that £2m had been spent on examining the sale of a majority stake in NHS professionals, set up in 2001.
Announcing the U-turn, health minister Philip Dunne said the agency had significantly improved its performance "since the decision was taken to seek offers".
"Audited profit before tax for the year ended March 31 2017 was 44 per cent higher than in the previous year," he said.
"This improvement in financial performance continues to be built upon in the first quarter of the current year.
"The company's improved financial and operational performance means it can now invest in improved IT infrastructure, expand its services to the NHS and transform into a world-class provider of flexible staff whilst remaining under public ownership – generating further savings for the NHS, all of which will continue to be reinvested in frontline services."
The NHS spends £4bn a year on agency staff and staffing accounts for about 70 per cent of a typical hospital's costs. Nurses hired through private sector companies are 15 to 30 per cent more expensive.
Last week, it emerged the NHS plans to pay recruitment agencies up to £100m to find 5,000 family doctors – about half of them from overseas – to fill worsening staffing gaps in England.
There is also a nursing shortage, driven by a decline in publicly funded student places, tougher immigration rules, a freeze on salary rises for nurses and spending cuts.
Join our commenting forum
Join thought-provoking conversations, follow other Independent readers and see their replies