Nick Clegg insists that he didn't destroy the Liberal Democrats
The party was left with eight seats last month, down from 57 in 2010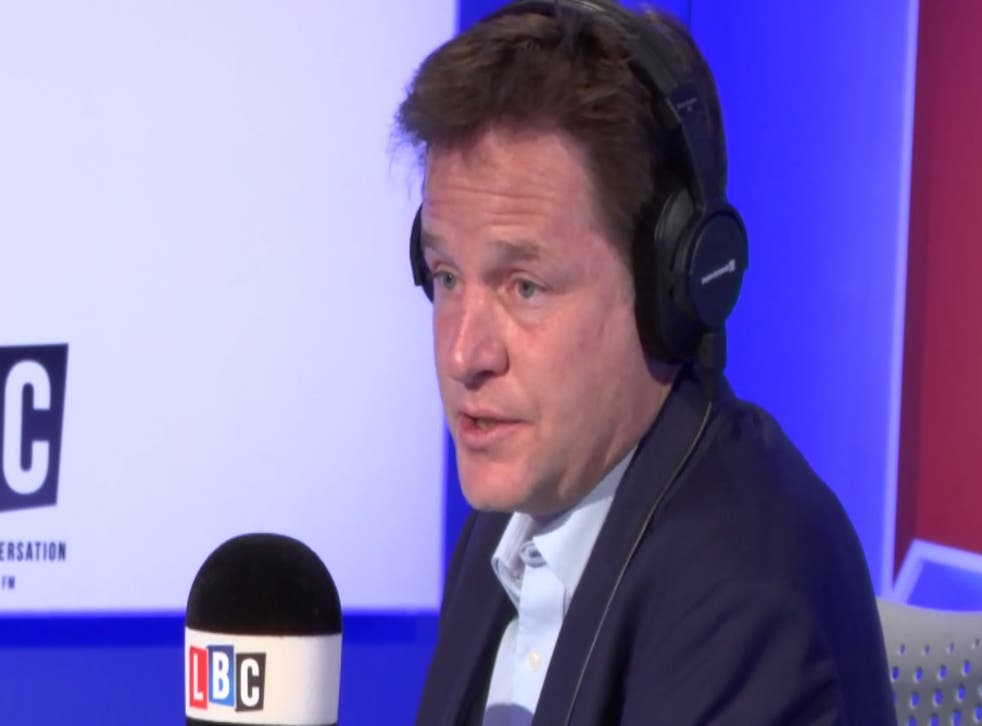 Nick Clegg has denied 'destroying' the Liberal Democrats in his first interview after the party's wipe-out result at the general election.
The former deputy prime minister said he had no regrets about his time in government despite admitting that he'd left his party at "a real low".
"No, I haven't destroyed the party. Liberalism will survive, the Liberal Democrats will bounce back," he told LBC Radio.
"I don't regret at all, not for one millisecond, doing the right thing for the country."
The Liberal Democrats' poll ratings plunged dramatically after Mr Clegg's 2010 decision to reverse the party's position on tuition fees shortly after an election.
The party has stood in 2010 on a platform of scrapping tuition fees, and each individual Lib Dem MP had pledged to vote against any increase in them.
Despite negotiating an abstention on the issue in the 2010 coalition agreement, most Lib Dem MPs ultimately voted to treble the controversial education charges, however.
Mr Clegg left the party with eight MPs, down 49 from the 57 it won at the 2010 general election. He stepped down as leader on the day after the election.
The major political figures who lost out in the General Election

Show all 16
The former DPM said he did not think an early departure as leader would have made a difference to the result.
"I obviously would have done if I'd felt at the time that it would have helped the party," he said. "My own view is that changing leader a year before the election wouldn't have made much difference."
He also declined to endorse a successor, saying of the two candidates for Lib Dem leadership: "I think they'd both be brilliant leaders … I'd be very happy to serve under both."
Join our new commenting forum
Join thought-provoking conversations, follow other Independent readers and see their replies