Nick Clegg's promise of bedroom tax review is a 'sham,' says Harriet Harman
Criticism comes as it emerges evaluation will take two years and will not include public consultation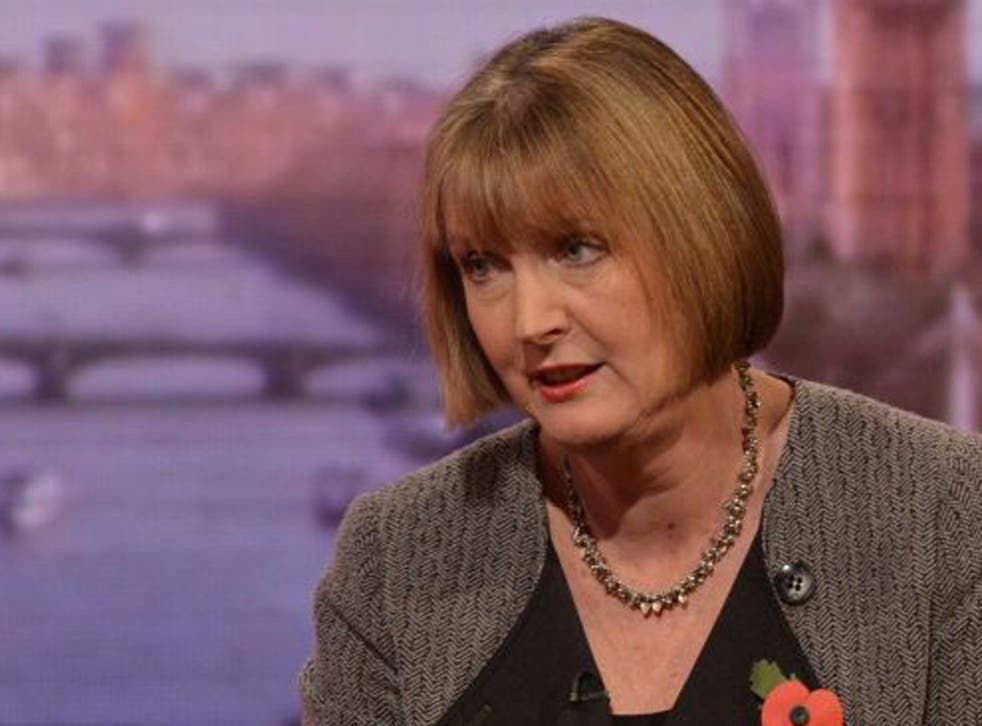 Nick Clegg's promise of a review into the controversial so-called 'bedroom tax' was labelled a "sham" by Harriet Harman today after it emerged it will not be complete until late 2015 and will not hear from the public.
Labour will hold a Commons debate this week on the controversial removal of what the Coalition describes as the "spare room subsidy". Ms Harman, Labour's deputy leader, said a report of the situation in her own constituency, Camberwell and Peckham, found that the majority of housing was not suitable for people to move into, with just 4 per cent of people able to move into smaller properties.
Last month the Deputy Prime Minister told Ms Harman in the Commons that a review would be carried out into the 'bedroom tax', saying: "To be honest, lots of wildly different figures have been cited about the policy's impact. That is why we are commissioning independent research to understand its impact. I suspect that it varies enormously between one part of the country and another, and one local authority and another."
But a parliamentary written answer from Esther McVey, the employment minister, has revealed that the evaluation will take two years, with a final report published in late 2015 – months after the next election is held. Ms McVey said in her answer: A public consultation is not being undertaken as part of this research."
Ms Harman's report into Camberwell and Peckham shows that 76 per cent of her constituents affected by the tax are unemployed and 83 per cent are single parents. Just 4 per cent have the option to move to a smaller property. The policy has cost Southwark Council more than half a million pounds to administer.
Ms Harman said: "What is the point of commissioning a review that will take more than two years to report and which will not hear views from the public in an open, transparent manner?
"They should have done the research before the bedroom tax was imposed, not two years after it has been inflicting hardship and unfairness.
"People who are being unfairly hit by the bedroom tax need it to be abolished now – they cannot afford to wait until this report has been published in 2015.
"The bedroom tax is cruel, unfair and unworkable and if Nick Clegg really wants to help, he should vote with Labour on Tuesday."
The bedroom tax reduces housing benefit for people of working age deemed to be living in homes with spare rooms. But the policy, introduced in April, has been attacked for targeting disabled and single parents who have joint custody of their children but are not classed as the main carer.
Yet a poll by Ipsos Mori last week found that 54 per cent of people regarded the bedroom tax as "fair" if people have more bedrooms than they need.
The Government insists it needs to radically reduce the welfare bill and free up space on the housing waiting list.
Join our new commenting forum
Join thought-provoking conversations, follow other Independent readers and see their replies