Nick Clegg should do deal with the Tories over devolution, says former Lib Dem minister Sir Nick Harvey
Lib Dems might support Cameron in return for more power for the regions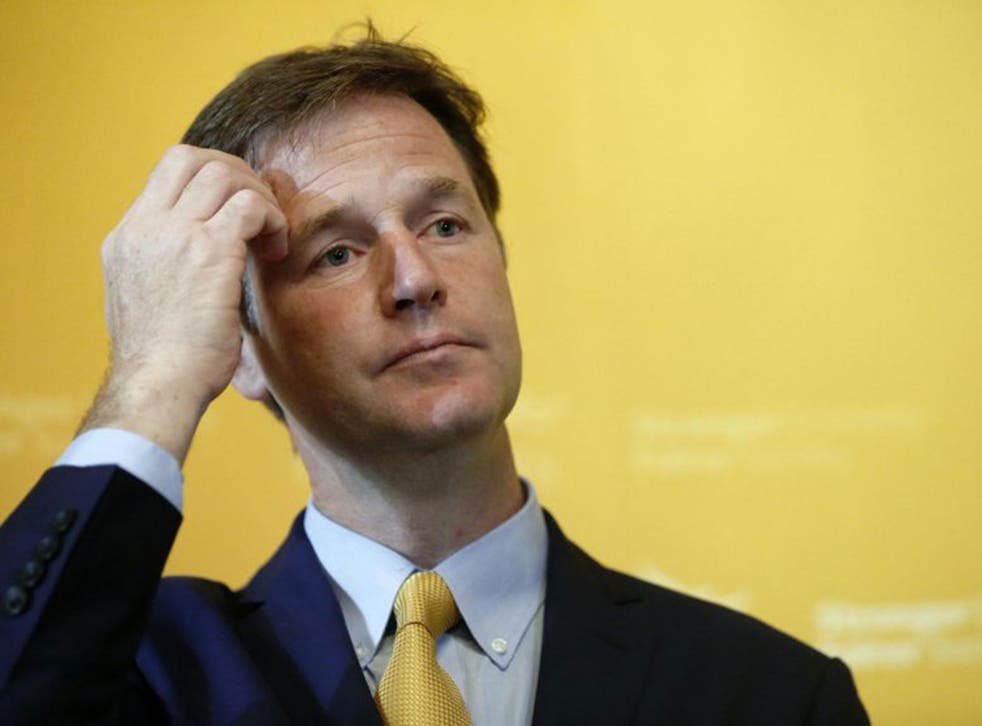 Nick Clegg has been urged by a former Liberal Democrat minister to make another "Faustian pact" with David Cameron in order to secure his party's hopes of devolving more powers to the regions.
Sir Nick Harvey MP, a defence minister for the first two years of the coalition, said that Lib Dems should agree to support Tory calls for English votes for English laws in exchange for regional reforms. Sir Nick said that this could include more powers for local councils or city regions.
The Lib Dems have long called for decentralisation of political power, and in their 2010 general election manifesto even pledged to help develop regional stock exchanges. Lib Dems complain that the UK is one of the most centralised western states in the world – but whatever the prize, many activists do not want to see another deal with the Tories.
Lord Maclennan, a former party president, is hoping that the current constitutional debate could secure the Lib Dems' hopes of reforming the House of Lords. The Lib Dems thought that they had secured reform of the upper chamber as part of the coalition agreement, and in 2012 a Bill that would have resulted in 80 per cent of the Lords being elected reached its second reading. Mr Clegg said the Tories had "broken" the coalition contract when the reforms were brought down by rebel MPs.
Lord Maclennan said that there should now be "a convention on the whole of constitutional change" that could be carefully considered by politicians and wider society alike.
He fears Mr Cameron is trying to settle the question over whether there should be greater powers for English MPs, or even a separate Parliament, too quickly by tying it to the timetable for further Scottish devolution. Draft legislation funnelling more powers to Holyrood will be published in January.
Lord Maclennan said: "We need an elected senate and another institution of the wise – an advisory body. It should be recognised that this should not be done rapidly before a general election."
Lord Tyler, one of the party's experts on constitutional reform, agreed that Mr Cameron was "misguided" in his efforts to "just charge" after a few major constitutional issues. But he warned that Lib Dems should not get involved in a protracted fight over changes to the House of Lords.
"I am really anxious that House of Lords reform should not be used as an excuse to hold up devolution in England," said the party's former chief whip. "We can't wait until next autumn for a constitutional convention [as proposed by Labour]."
Join our new commenting forum
Join thought-provoking conversations, follow other Independent readers and see their replies