Nicky Morgan: Education Secretary voted against same-sex marriage and for restricted abortion access
Ms Morgan is also Minister for Women and Equalities - but Nick Boles has been appointed to implement the same-sex marriage legislation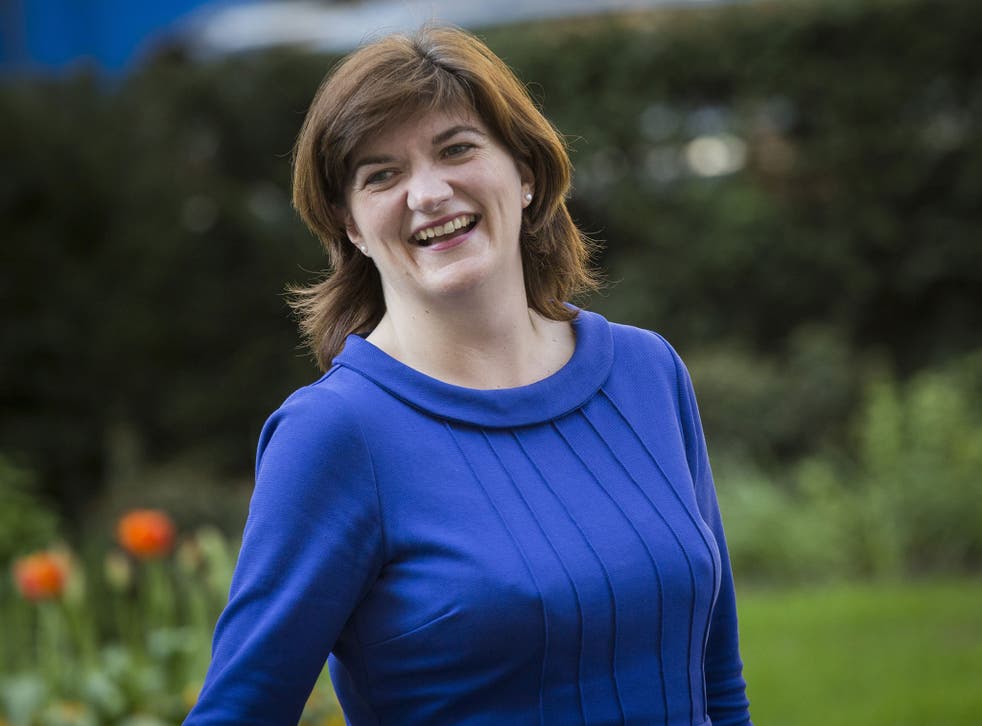 The Prime Minister's announcement that Nicky Morgan has been promoted to the role of Education Secretary has been met with mixed reactions after it emerged she voted against legalising same-sex marriage.
Oxford University graduate Ms Morgan worked as a corporate solicitor until her election as an MP for Loughborough in 2010, before her rapid ascension to the position of Minister for Women in April this year.
Her post now includes the added responsibility of equalities to her previous brief as minister for women. Mr Cameron has placed Nick Boles in charge of implementing the same sex marriage legislation.
Having a second minster comes after Ms Morgan, a trustee of the Conservative Christian Fellowship, said she voted against same-sex marriage in 2013 on the basis that she could not reconcile it with her religion.
When asked by The Leicester Mercury why she voted against legalising same-sex marriage, she responded: "I think that was one of the issues people, especially those who asked me to vote against, found hardest to accept and it also tied in with my own Christian faith too.
"Marriage, to me, is between a man and a woman."
Her appointment has also raised eyebrows in light of the fact she backed anti-abortion campaigner Nadine Dorries' amendment to the Health and Social Care Bill, to require independent advice be made available to women requesting an abortion.
Asked whether Mrs Morgan's opposition to gay marriage would affect her handling of equalities issues, the Prime Minister's official spokesman told a Westminster media briefing: "As you will remember, there was a free vote on this issue, but it is now the law of the land.
"What matters in terms of gay marriage, which the Prime Minister very much supported, is that as a result of this Prime Minister it is on the statute book."
Ms Morgan has since insisted that while there were "various reasons" behind her vote against gay marriage, the law must now be respected.
She told The Times earlier this month: "The Church of England, of which I'm a member, had a very specific view. I had a lot of constituents asking me to vote in a particular way, which I respected and listened to, but I'm absolutely pro same-sex relationships and I have many gay friends.
"The law is the law and we move forward and respect that. We all need to do that, including the Church."
Ms Morgan is married to architect Jonathan Morgan and has one son.
Join our new commenting forum
Join thought-provoking conversations, follow other Independent readers and see their replies