Nicola Sturgeon: Idea that SNP helped Tories win the election is 'b*****ks'
There were claims voters feared a coalition between the SNP and Labour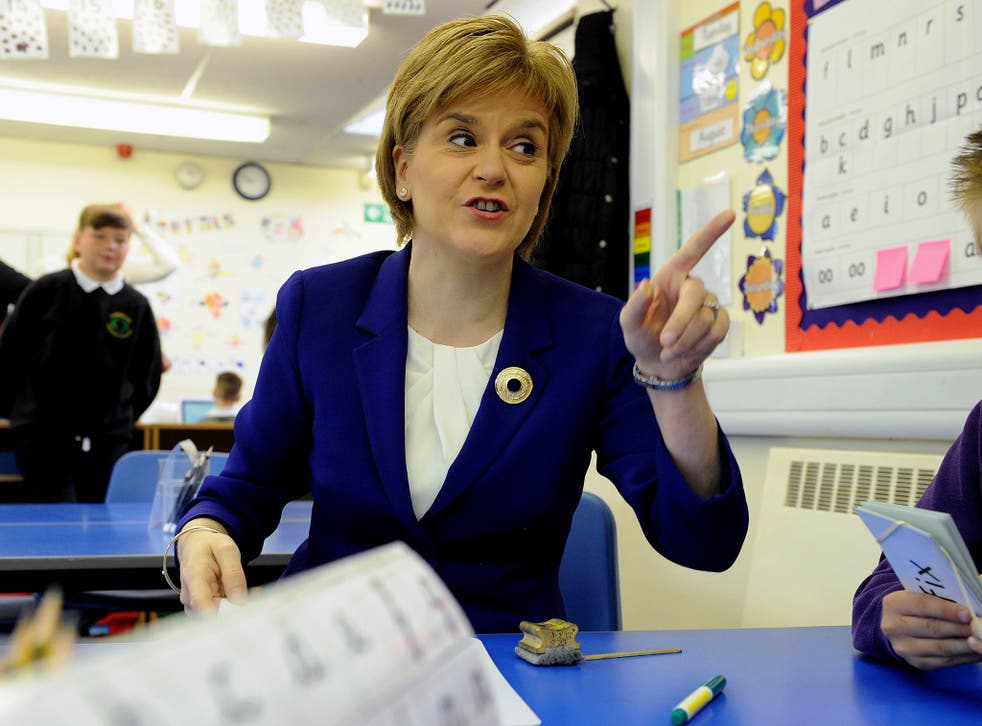 The suggestion that the Conservatives won the general election due to the perceived threat of a Labour-SNP coalition is "b*****ks", according to Scotland's First Minister.
Nicola Sturgeon dismissed claims that voters turned to the Tories in May because they feared a minority Labour government controlled by the SNP, despite research showing that the majority of English and Welsh voters were very concerned about the prospect.
"I'm not sure this a word I should use in an interview but it's b*****ks," the SNP leader told Holyrood magazine. "Even if you try to unpack that argument, what's the logical conclusion – that we shouldn't have stood? That Labour should have been given a free run? I'm assuming that's not what they're arguing."
During the election campaign, the Conservatives focused heavily on the perceived threat posed by a future government led by Ed Miliband but influenced by the SNP – creating images of the Labour leader in Alex Salmond's pocket to reinforce the point.
But Ms Sturgeon said that Mr Miliband's big mistake had been to rule out working with her party. "If Labour had been perfectly credible, then the idea of Labour and the SNP in coalition wouldn't have been a scare tactic that Labour tried to say it was. I think Ed Miliband got it completely wrong in how to handle that," she said.
"Instead of standing up when the Tories started this and saying, 'Do you know what, I'm trying to win a majority here, but if people choose a hung parliament, that's what the people have chosen and we have to work with that and if people in Scotland choose the SNP, we have to respect that, because the voters are in charge'.
BBC Woman's Hour Powerlist: The ten most influential women

Show all 10
"Instead of doing that, he entered the Tory frame by ruling out working with the SNP and almost legitimising that a Labour/SNP coalition was something that people should be scared of and saying that it would be simply a reflection of how people voted, live with it. It was bad intelligence."
Join our new commenting forum
Join thought-provoking conversations, follow other Independent readers and see their replies