Nicola Sturgeon: No second Scottish independence referendum until 'strong evidence' of change in attitude
But SNP leadership says a number of factors, such as the EU referendum, Trident renewal and further Westminster-imposed austerity could lead to change in attitude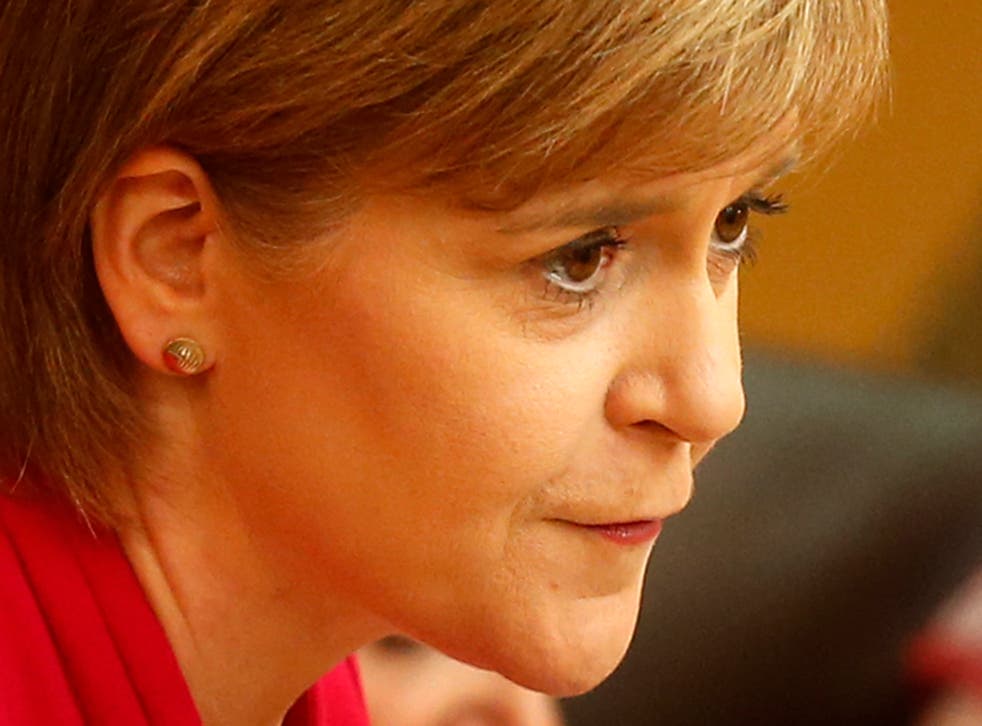 A second referendum on Scottish independence will not be held until there is "strong and consistent evidence" of a change in attitude among voters, the SNP leadership has said.
As the SNP's biggest ever party conference kicked off in Aberdeen the Scottish Finance Secretary John Swinney said a number of factors, such as an Out vote in the EU referendum, the renewal of Britain's nuclear weapons or further austerity from the Westminster government could change the circumstances.
He told the Today programme: "There has to be strong and consistent evidence of a change of attitude among the proportion of a large number of No voters to enable there to be a referendum. That is essentially putting the issue into the hands of the people of Scotland where it properly should be handled.
Explaining how circumstances could change, Mr Swinney said: "There are varying indicators about that but what the First Minister is saying is some substantial things may emerge that change the debate. For example, the situation on the European referendum and what that may deliver for us, such as the impact of the UK government's austerity attack, such as the whole approach to renewing the Trident nuclear missile system programme - what does that to the debate about Scotland."
Nicola Sturgeon is set to use her opening address to conference to tell SNP delegates it would be wrong to hold a second referendum until these circumstances change.
She is expected to say: "There will, understandably, be significant interest in what our manifesto will say about independence.
"But let me make this clear: what matters just as much to me and to people across the country will be what it says about jobs and the economy, the safety of our communities, our hospitals and health centres, our schools, colleges and universities and our plans to use new powers to tackle poverty and inequality."
The First Minister is also expected to make a "significant" announcement on housing.
Join our new commenting forum
Join thought-provoking conversations, follow other Independent readers and see their replies