Nigel Farage blames traffic jam for BBC Question Time no-show
Ukip leader misses out on first televised debate following David Cameron's proposed EU reforms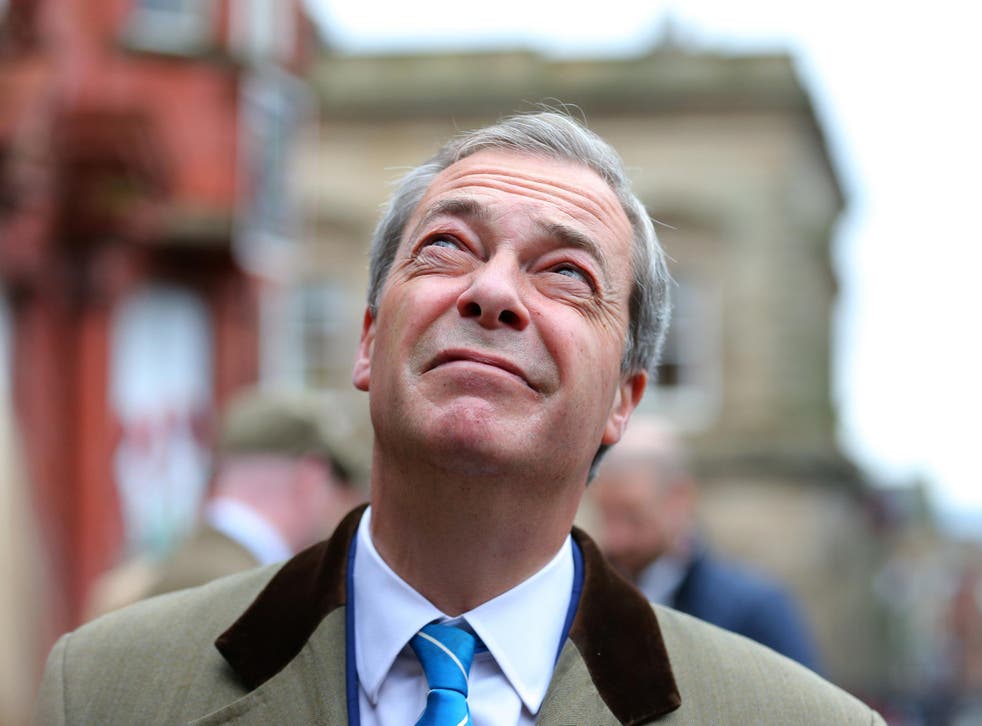 Nigel Farage's plans to take David Cameron to task over his proposals for EU reform were last night thwarted as traffic problems prevented him from taking part in BBC show Question Time.
The Ukip leader was held up by traffic on the A1 as he tried to make his way to the show from Bradford, leaving his deputy Paul Nuttall to take his place.
Mr Farage tweeted: "Now been at a standstill for 90 mins on the A1. #bbcqt doubtful. Damn."
Shortly before the BBC Question Time Twitter account announced: "We were making plans for @nigel_farage – but travel problems mean he'll be replaced by @paulnuttalukip. #bbcqt"
The political panel show would have been Farage's first televised opportunity to debate the proposed EU reforms put forward by the Prime Minister David Cameron.
Instead, Mr Nuttall joined the Energy Secretary Amber Rudd, Labour MP Shabana Mahmood, Liberal Democrat president Baroness Brinton and soon-to-be Daily Mail political editor "at large" Isabel Oakeshott on the show's panel.
The many faces of Nigel Farage

Show all 11
Mr Farage's absence didn't go unnoticed on Twitter, with Labour MP Jamie Reed Tweeting: "Yaaaaaaayyyyyyyy!!!!!!! More proof of God. I'm off to build a church."
While former former Conservative MP Louise Mensch posted: "Lead the #Brexit campaign, you can't even find the motorway exit. Refreshing lunch, was it? #bbcqt #chocolateteapot"
This is not the first time traffic has scuppered Mr Farage's plans. In December 2014 he famously blamed immigrants and navigational issues when he missed a "meet-the-leader" Ukip event in Wales.
At the time he claimed: "It took me six hours and 15 minutes to get here - it should have taken three-and-a-half to four.
"That is nothing to do with professionalism, what it does have to do with is a population that is going through the roof chiefly because of open-door immigration and the fact that the M4 is not as navigable as it used to be."
Join our new commenting forum
Join thought-provoking conversations, follow other Independent readers and see their replies