Nigel Farage joins forces with far right MEPs in European Parliament for new EFD group
Ukip leader clams new grouping will be the 'people's voice'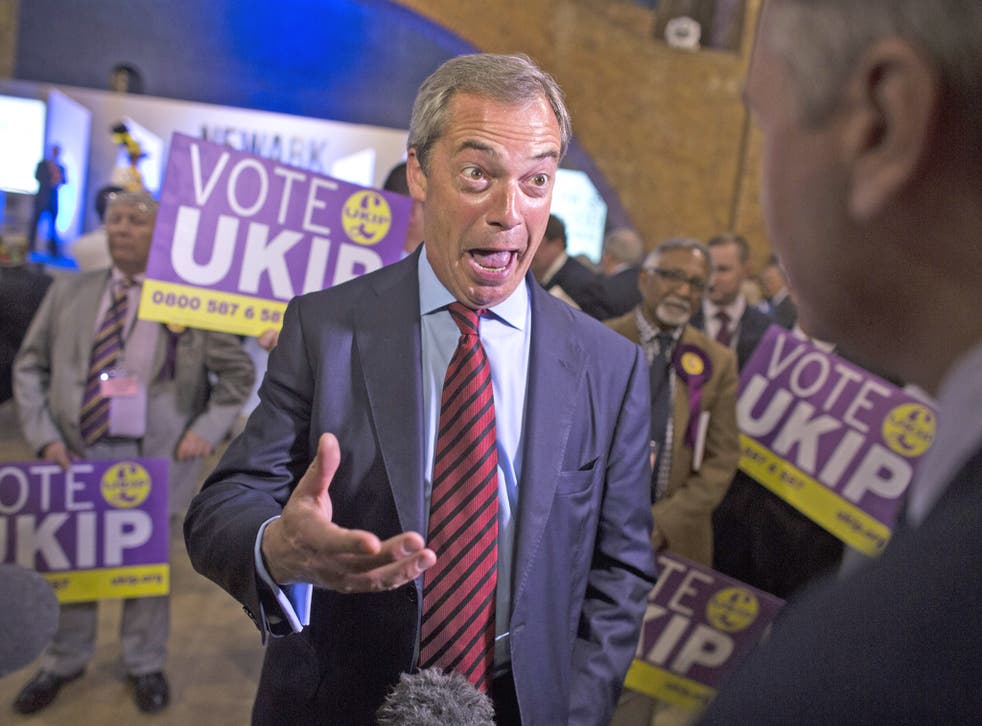 Nigel Farage has joined forces with a Swedish far right party founded by white supremacists and a French MEP who was elected for Marine Le Pen's Front National last month to form a European Parliament grouping, in an apparent change of approach just weeks after pledging to avoid parties on the far right.
The Ukip leader's new Europe of Freedom and Democracy (EFD) group counts Italy's anti-establishment 5-Star Movement led by the iconoclastic Beppe Grillo, Lithuania's Order and Justice Party, the Sweden Democrats and single members from the Czech Republic, Latvia and France.
Ukip has insisted it has not reneged on its promise not to align with far right parties because the two Swedish MEPs Kristina Winberg and Peter Lundgren, were obliged to write a letter to the new group distancing themselves from their party's past, The Guardian reports.
Joelle Bergeron was elected as a member of Marine Le Pen's Front National in May but quit the party just days later, claiming "their philosophy is no longer mine" and sits as an independent in the European Parliament.
Ms Bergeron is also understood to have written a letter to the secretary general of EFD separating herself from Ms Le Pen's party.
In pictures: Extremists in the EU

Show all 6
The Sweden Democrats party was initially founded as a white supremacist group, some of whose members allegedly posed in Nazi uniforms at meetings.
They became more moderate in 1996 when uniforms were banned and the party announced its policies would be based around universal declaration of human rights.
One of the party's early prominent figures, Gustaf Ekström, had been a member of the Waffen SS.
In a statement headed: "We acknowledge and learn from our mistakes", the party said: "The worst of these mistakes was that the party didn't distance itself from radical youths with subcultural looks and that these were allowed to participate in some of the party demonstrations."
Mr Farage said he was "very proud" to have formed the group which he pledged would "undertake to be the people's voice".
"Expect us to fight the good fight to take back control of our countries' destinies. We have struggled against much political opposition to form this group and I am sure it will operate very well. Now it is formed I expect other delegations to join soon."