Nigel Farage's calls to scrap race discrimination laws would make Nazis proud, says Tory MP
Conservative MP Nadhim Zahawi likened Mr Farage's call to scrap race discrimination laws to Joseph Goebbels, the Nazi Minister of Propaganda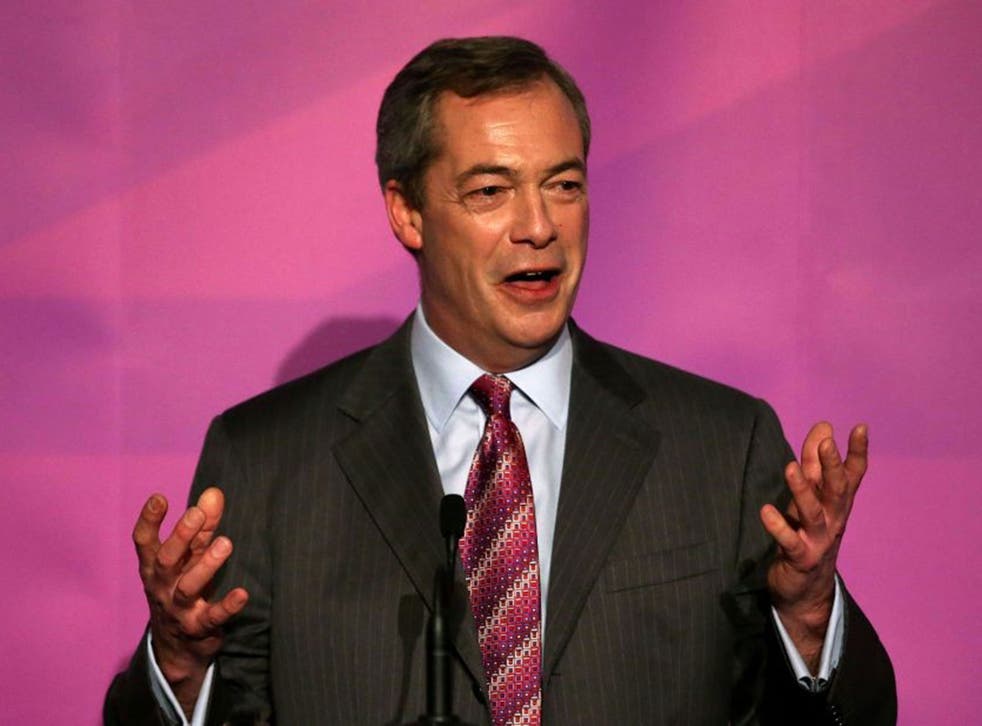 The Tories appear to be so scared of Nigel Farage that they've resorted to comparing the Ukip leader to the Nazis.
Nadhim Zahawi, an Iraqi-born Conservative MP who sits on the Number 10 policy board, likened Mr Farage's call to scrap race discrimination laws to Joseph Goebbels, the Reich Minister of Propoganda in Nazi Germany and one of Adolf Hitler's closest advisers.
"It's a remark that Goebbels would be proud of," he told LBC Radio. He also branded the Ukip leader "deeply racist".
Mr Zahawi added: "I came here from Iraq, but I absolutely feel British and proud of it. To be told this man could run the country and discriminate against you in eight weeks' time is frightening. I am disgusted by that."
Last night Mr Farage sought to clarify his comments and hit back at all three political leaders, who attacked the Ukip leader for his latest outspoken remarks. David Cameron described Mr Farage's comments as "deeply concerning" and accused him of "attention seeking", Ed Miliband said he was "wrong, divisive and dangerous" while the Lib Dem leader said Mr Farage "instills fear by confusing a lot of these things".
Ukip gaffes and controversies

Show all 18
Mr Farage said: "I suggest the real racists in our society are those who hear me say 'British' and think 'white'. I'm the only leader arguing for Britain's employers to favour British workers, no matter what their colour. Given the unemployment rates amongst young people , I'm now the only party leader standing up for them, black, white, or otherwise."
Join our new commenting forum
Join thought-provoking conversations, follow other Independent readers and see their replies