Nigel Farage says David Cameron will have no choice but to meet EU's 'outrageous' demand for an extra £1.7bn from Britain
Surprise request for more money to Brussels is due in December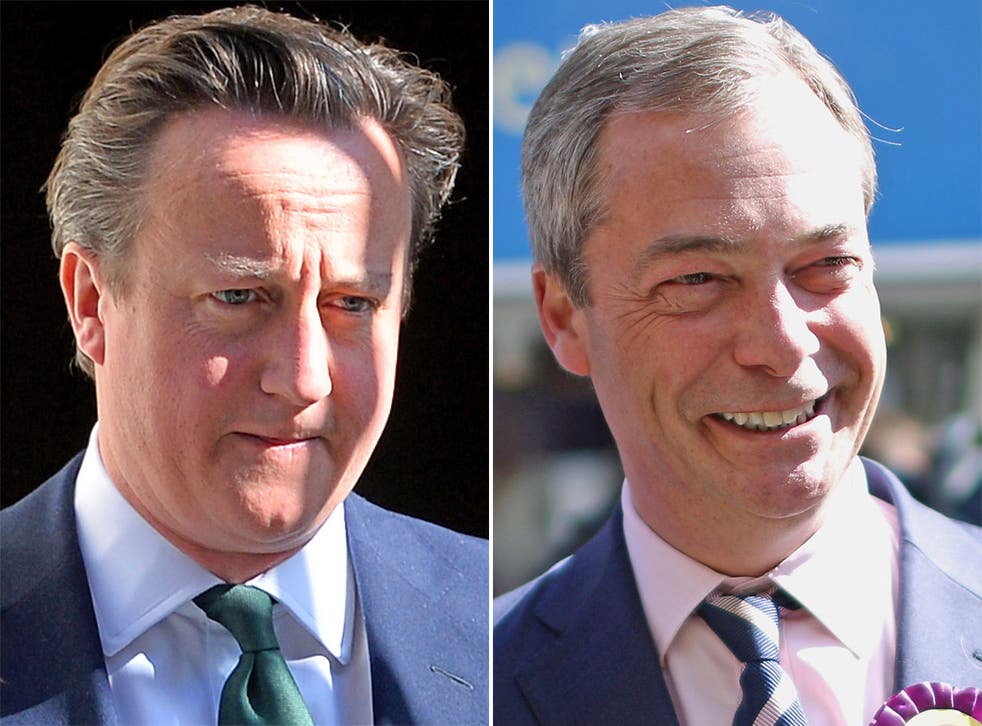 David Cameron will have no alternative but to hand over an extra £1.7bn to the European Union, Nigel Farage claimed today.
The Ukip leader condemned the "outrageous" demand for more money and said it had created "real political trouble" for the Prime Minister.
The €2.1bn surcharge - which is due on December 1 - is being levied because the UK economy has fared more strongly than other member states since 1995.
The Prime Minister has signalled his determination to challenge the extra fee and an emergency meeting of EU finance ministers is to be held next week. He is seeking allies among the other nine nations, including the Netherlands, which are facing extra payments.
The surprise demand for extra cash will fuel anger on the Conservative backbenches and will be used by Ukip as ammunition in next month's Rochester and Strood by-election.
Mr Farage said today: "The EU is like a thirsty vampire feasting on UK taxpayers' blood. We need to protect the innocent victims, who are us. He's in a very weak position. He can do nothing about this.
"And I think, really, he's now being pushed into a position where, unless he brings forward his referendum promise, I think he's in real political trouble."
Conservative MP Mark Pritchard said: "The timing and content of the EU budget demand shows how inept Brussels is. Brussels needs to work with the UK Government, not work against it.
"Unless this behaviour changes, the EU referendum could be brought forward. Europe should not penalise the UK's economic success whilst rewarding France's economic failure."
In pictures: The rise of Ukip

Show all 8
A Downing Street source said: "It's not acceptable to just change the fees for previous years and demand them back at a moment's notice."
The source added: "The European Commission was not expecting this money and does not need this money and we will work with other countries similarly affected to do all we can to challenge this."
The surcharge has arisen from changes in the way the EU calculates member states' gross national income. According to preliminary calculations, Germany, France and Poland will all receive rebates.
Patrizio Fiorilli, a Commission spokesman, said: "Britain's contribution reflects an increase in wealth, just as in Britain you pay more to the Inland Revenue if your earnings go up."
Mr Cameron yesterday urged his fellow leaders to resist a new request from the European Parliament's demands to increase spending across the Union.
Join our new commenting forum
Join thought-provoking conversations, follow other Independent readers and see their replies