Nigel Farage: Ukip would get rid of foreign NHS workers who 'can't speak English properly'
Yet doctors applying to practise medicine in the UK are already required to complete language tests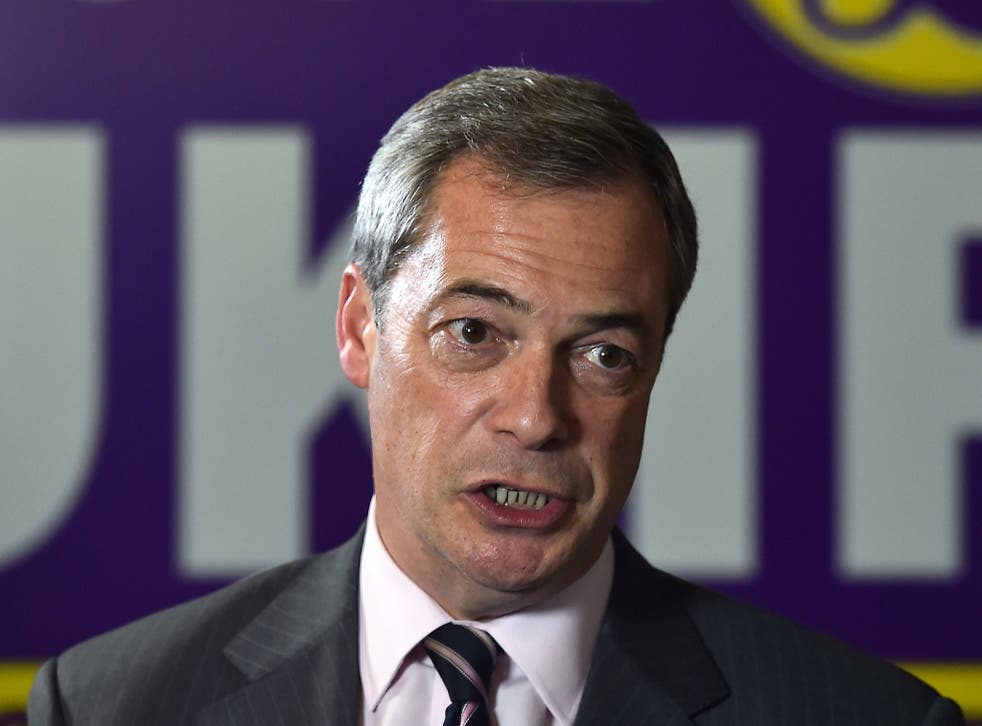 Nigel Farage has pledged to get rid of NHS workers who "can't speak English properly", and said that a Ukip government would make all 130,000 foreign health workers in the UK retake language tests.
The Ukip leader said "people out there are talking" about being treated by GPs who "don't speak very good English", and called it "scandalous" that the proportion of British NHS workers was not higher.
Asked on Sky News' Murnaghan programme whether he was going to "winnow out those who can't speak English properly", Mr Farage said: "Well of course."
He added: "Don't we want to live in a country where we speak the same language and isn't it scandalous that we are not training enough nurses and doctors in our own country?"
He said: "I don't know about you, whether you have even been to a GP who doesn't speak very good English, but it's something that people out there are talking about.
"If people don't speak English and they are dealing with English-speaking patients surely they shouldn't be employed in the first place."
Ukip's confusing policies

Show all 7
Mr Farage refused to commit to sacking those already in the NHS who were found to have poor English – though it was unclear what would happen to those who failed the new tests he proposed.
Asked whether there is scope for savings within the NHS, Mr Farage said: "Without any shadow of a doubt there is, although overall health spending is going to go up over the next few years because our population is rising so rapidly.
"So there's no way around that - this is going to be costing us more money in a few years' time than it is now. That doesn't mean that it can't be more efficient."
Mr Farage said the exact numbers and departments where Ukip would propose savings on the NHS would be revealed in "a series of speeches over the next couple of months".
Join our new commenting forum
Join thought-provoking conversations, follow other Independent readers and see their replies