Nigel Farage refuses to publish his tax return
The Ukip leader refused to join the rush to transparency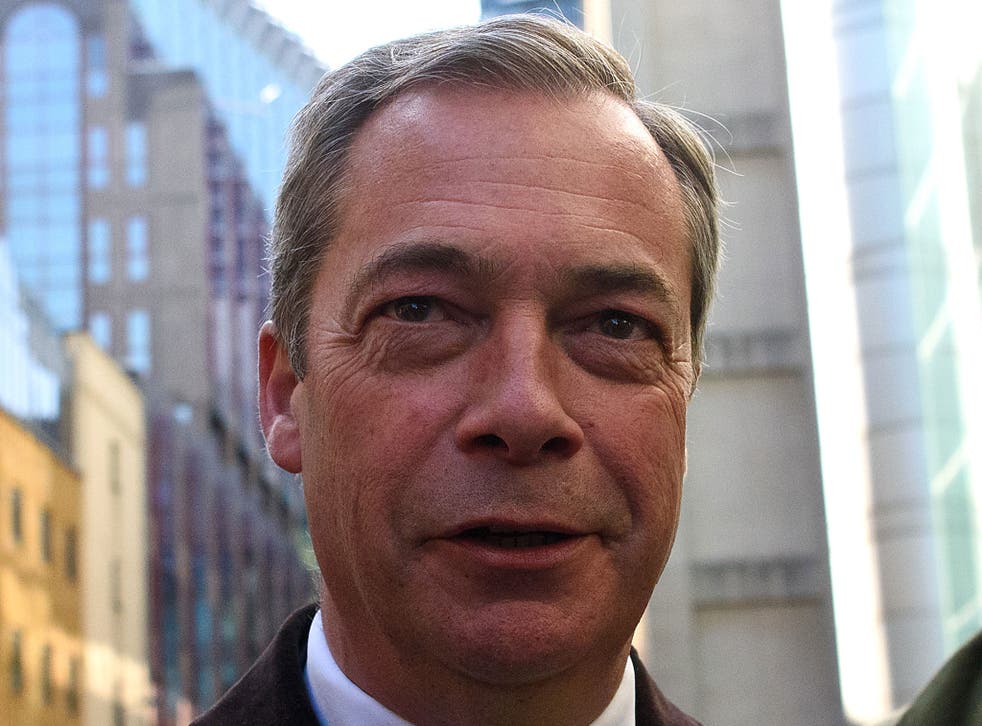 Ukip's leader has ruled out publishing his tax return in response to increased interest in the tax affairs high profile politicians.
Nigel Farage refused point-blank to release the tax details when asked whether he would do so on Sunday evening.
"The answer from me is no. A big no," he told BBC Radio 4's Westminster Hour programme.
A series of top politicians have released details of their tax affairs in light of the so-called Panama Papers leaks about the use of tax havens.
David Cameron this weekend released details of his earnings and tax, with George Osborne and Jeremy Corbyn expected to follow suit in due course.
Scottish First Minister Nicola Sturgeon and Plaid Cymru leader Leanne Wood have also both released details of their tax returns.
But Mr Farage told the programme: "I worry where we are going with this. If we want to have party leaders publish their tax returns then presumably all MPs must do so.
"Presumably then all councillors must do so, bishops of course must do so, generals must do so, BBC presenters must do so.
"Actually, I think in this county what people earn is regarded as a private matter. Neighbours would hate the thought that the people at number 32 knew what their income was."
Some Conservative MPs are also privately worried that the rush to disclose could see them put under further scrutiny, according to reports in The Times newspaper.
Tory MPs publicly joined the backlash against calls for wider tax transparency from MPs and public officials on Monday afternoon
James Cleverly, the MP for Braintree, said that MPs publishing their tax returns would make "no difference" to levels of trust in politicians.
"I don't think the Prime Minister should have had to do or indeed should have put his tax return into the public domain," he told the BBC's Daily Politics.
World leaders linked to 'Panama Papers'

Show all 15
"He chose to do that and I respect his decision…[but] at what point do we say enough is enough, we're meant to take people on trust unless there is evidence to the contrary?"
Fellow Conservative MP Charles Walker said the furore over the Prime Minister's financial affairs was a "media confection" and claimed that calls for public figures to publish their tax returns would end up with MPs' constituents having to do the same, and with calls for MPs to also publish their medical records.
However, Stewart Hosie, the SNP MP for Dundee East, and party's deputy Westminster leader, said it was reasonable that Cabinet ministers should be required to publicly state whether they benefit from "loopholes in the tax system".
"I think they should publish a declaration that they haven't benefitted from offshore funds and offshore assets," he told Daily Politics, adding that it he expected most MPs would now begin publishing their tax returns.
Join our new commenting forum
Join thought-provoking conversations, follow other Independent readers and see their replies