Has Farage had 'the last laugh'? Ukip gains over 130 seats as support surges across the country
Tories and Labour alike were reeling today from a series of defeats at the hands of Ukip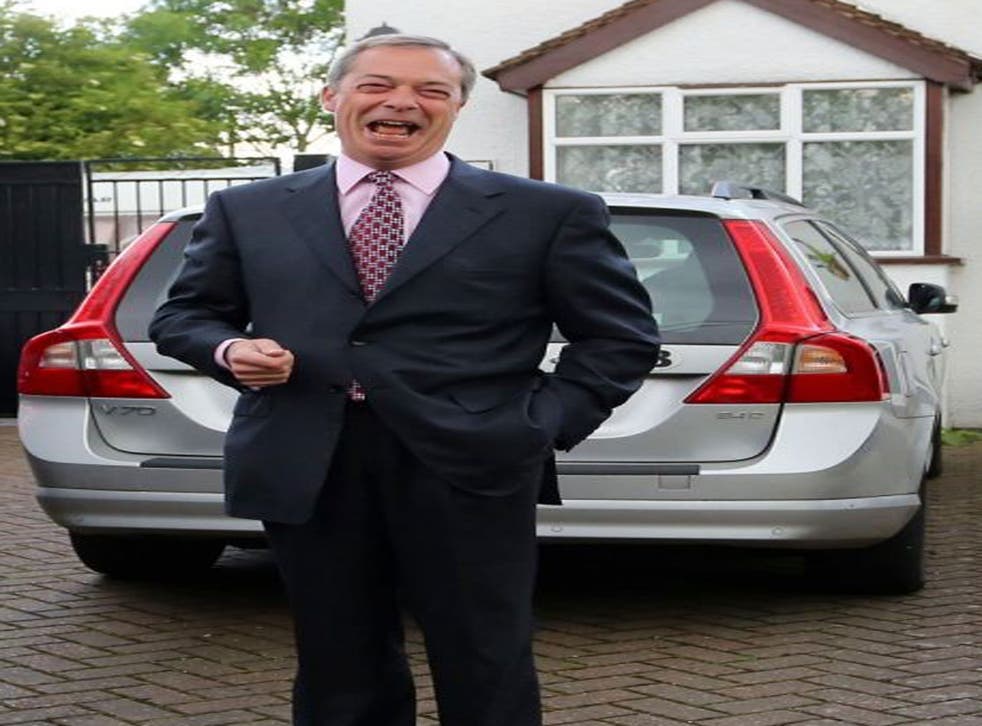 A jubilant Nigel Farage insisted today that his party was set to cause "tremors" in Westminster after securing more than 150 council seats in the local elections on a remarkable day of results.
The party shrugged off a campaign blighted by allegations of racism from party candidates, variously described as "fruitcakes" and "loons".
Senior Labour MP David Lammy insisted his comments about Romanian immigrants make it "clear he's a racist", dismissing his own party leader Ed Miliband's refusal to describe him in such terms as "pedantic".
Even a disastrous interview just a week before the poll that saw LBC presenter James O'Brien unravel Farage's usually composed media personality by questioning him over his expenses failed to dissuade many members of the public.
The party celebrated its biggest gains in Essex where it gained 11 seats in Basildon to ensure it went from Tory to no overall control. Ukip also made inroads in Labour's northern heartlands, taking 10 of the 21 council seats up for election in Rotherham.
Ukip gaffes and controversies

Show all 18
In Great Yarmouth, Labour lost control of of the council after Ukip gained 10 seats. Labour leader Miliband found himself facing a backlash of criticism from his own party today and was accused of leading an "unforgivably unprofessional" campaign which Ed Balls described as "not good enough", despite gaining over 200 seats.
The surge in support for the anti-EU party led a jubilant Farage to declare "the Ukip fox is in the Westminster hen-house" after the first confirmed results this morning.
Mr Farage had predicted his party could hoover up 200 extra council seats by the end of the day - and said European election results due Monday could be even better following what he described as "a very good night for Ukip".
In a forceful message, he warned his opponents that over the course of the summer Ukip will choose constituencies to target, and "throw the kitchen sink at them".
And in a possible first sign of UKIP's impact, sources familiar with David Cameron's thinking told Reuters the British leader would lobby fellow EU leaders against nominating either of the two leading candidates of the mainstream EU parties as president of the executive European Commission.
This morning, Mr Cameron admitted the Tories would need to show they have "answers" on issues such as immigration and welfare reform, after conceding the public were "frustrated" with the political establishment's failure to address their concerns.
Miliband however put the results down to a "deep sense of discontent with the way the country is run" and said votes for Ukip "are an expression of this discontent" and a desire for change.
Join our new commenting forum
Join thought-provoking conversations, follow other Independent readers and see their replies