Number of library visitors falls by 40 million in four years as austerity measures force closures
Chris Bryant has accused the Government of "utterly failing" library users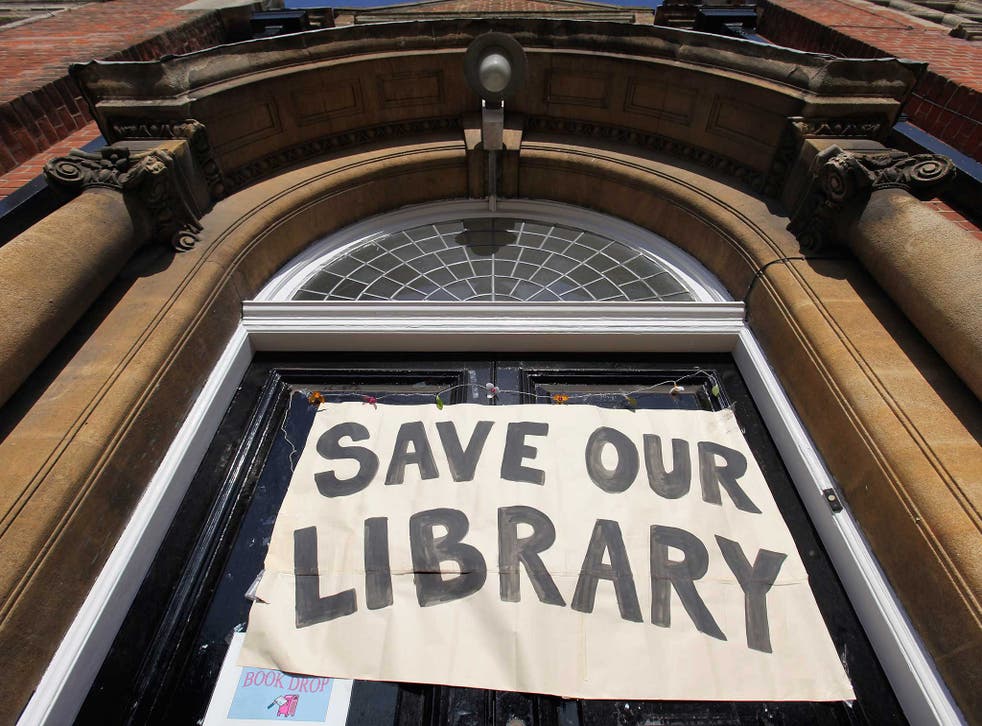 Annual numbers of visitors to libraries have fallen by 40m in just four years, with particularly sharp drops in deprived communities, as austerity measures force closures across the country, it was revealed last night.
The rapid decline reinforces warnings that the viability of the entire library network could soon be in danger without urgent action to reverse the trend.
According to research by the House of Commons library commissioned by the Labour Party, 282m visits were paid to libraries in England in 2013-14, compared with 322m four years earlier.
It found that library use was falling in every part of England and was particularly steep in the most deprived areas, where the percentage of people using libraries had dropped by more than a fifth from 46.2 per cent to 36.8 per cent.
Just one-third of people aged 16 and 24 had visited a library in the last year, compared with nearly 40 per cent four years earlier, the research found.
Across the UK, there are now at least 330 fewer libraries open for 10 hours or more a week, a fall of eight per cent.
The research comes two months after the Independent Library Report for England, which was commissioned by the Government, raised the alarm over the combination of funding cuts and declining attendance facing libraries.
Its author, William Sieghart, warned the network was at a "critical moment" with the future of many libraries in jeopardy.
Last night, the shadow Arts Minister Chris Bryant accused the Government of "utterly failing" library users and said library closures had "accelerated rapidly" since the election.
The world's most beautiful libraries

Show all 30
He said Labour would provide "genuine national leadership" in reversing the decline in library use, encourage greater cooperation between England's 151 library authorities and give councils longer-term funding settlements so they can plan ahead better.
Mr Bryant said: "Libraries are a vital part of the social and cultural life of this country. They extend opportunities for people, whatever their background, to read, learn and explore and they help to bridge the widening inequality gap in the country."
The Sieghart report recommended the complete "reinvigoration of the library network", with every library fitted with wi-fi to attract people who would otherwise spend time in cafés.
It also urged a drive to make libraries truly digital, arguing that could lead to the creation of single national library card and catalogue, allowing readers to withdraw books anywhere in the country.
"We're at a critical moment for the libraries and if we're not careful we could lose so many," Mr Sieghart told The Independent in December. "I and a lot of people think it would be an absolute disaster."
This week the Local Government Association warned that the latest Whitehall budget settlement for 2015-16 would leave councils with 8.5 per cent less money to spend on services such as libraries.
Join our new commenting forum
Join thought-provoking conversations, follow other Independent readers and see their replies